To some people anything without a motor is too tame to be extreme. However, once you start to mention a few of the brands building these two-wheel quadriceps powered beasts, like BMW, Mercedes-Benz, and McLaren, the extreme bicycle begins to find a source of respect.
The thing about extreme bicycles is they weren't built for just anyone. Not only do you need talent, balance, and the brass nuggets to take these to the max they were built for… you also need to have the physical conditioning to reach their full potential.
If you've always wanted to experience a F1 race car on the open track, but were grounded by too many limitations (cost, location, responsibility, space, etc.)… these four super bikes offer the advanced design, mechanics, and materials of one—at a fraction of the cost.
BMW Trekking Bike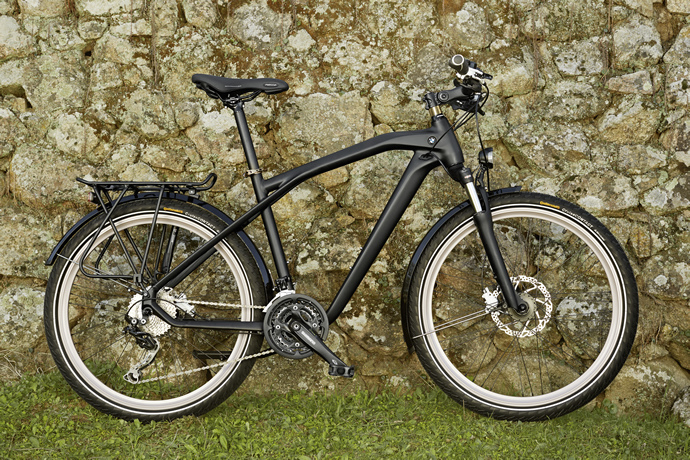 BMW offers some awesome cruising bikes in the lower $1,000 range. However, if you want to take the bike off road, and be confident that it can take the abuse, the Trekking Edition is the only way to go. Complete with a frame designed by DesignworksUSA, this bike comes with the top range of components from Shimano and Suntour. Best of all, this bargain basement extreme commuter comes in at just a bit over $1500.
Mercedes-Benz Mountain Bike (2012 Edition)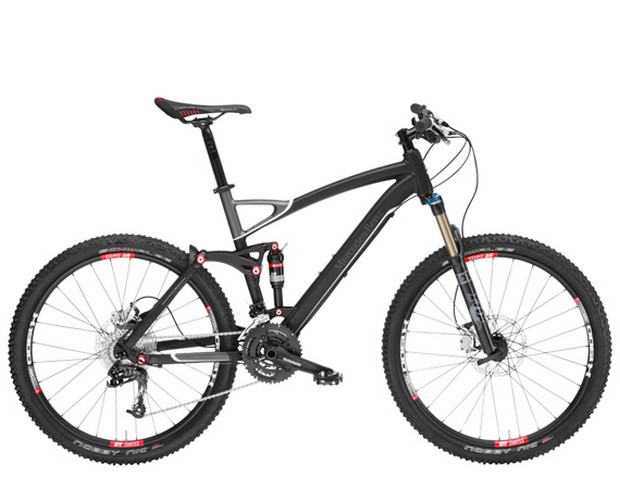 2012 was a great year. Bugatti was still arguably the fastest supercar in the world, and the Mercedes-Benz mountain bike was figment of our imaginations. That is until we caught wind that they were actually going to build this beast, and offer it with a Matte Black finish and hand-picked assortment of performance goodies signed by Avid, DT Swiss, Fizik, SRAM, Fox Racing, and Shimano. The frame is all-aluminum and built to withstand a whole lot of abuse. However, it is 'only' aluminum, which means it will still fit within a four digit budget.
Specialized McLaren Venge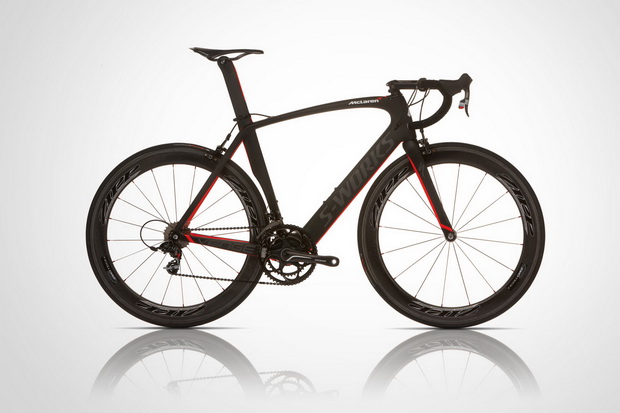 The Venge, design by McLaren, incorporates the exact same philosophy as every one of their F1 race cars. While brute force has always been one way to boost performance–a much simpler way is to build a machine with as little resistance as possible. The McLaren Venge is made with ultra light carbon fiber. So light, that the entire frame only weighs 2.09 pounds. This is a good 15 percent lighter than most any other carbon fiber frame you'll find on the extreme market. This bike has the potential to be one of the fastest bikes in existence, and for $8,000—you can find out how fast that really is.
BMC Lamborghini Impec (50th Anniversary Edition)

The BMC Lamborghini 50th Anniversary Impec is a collaboration between Lambo and the Swiss bike manufacturer, BMC. The frame and overall component design is mostly BMC, which means it is light, sturdy, aerodynamic, and positively divine. However, the paint and leather are all Aventador. In other words, Lamborghini has given the Impec a special paint job and leather treatment that is similar to what you'd find on their Aventador supercar. Everything about this bicycle is first-class, including its buy-in price of $32,000.
If you think these look fun, check out the Best of Guys Summer Gear.
Eric has written for over a decade. Then one day he created Urbasm.com, a site for every guy.