Wheels, water, fish, fiberglass, carbon fiber, octane, and a steak searing over a blue flame are a few nouns that describe the perfect summer. However, summer wouldn't be what it is, if it wasn't shared with a few of your favorite toys. The dog days of summer are drifting North, and to make the most of what we have left, we've come up with a list of awesome stuff to help you send it off with a proper finale.
Eton Soulra XL Solar Powered Dock
Price: $299
Website: http://www.etoncorp.com
If you're going to be out and about, there is no time for hasseling with outlets or batteries. The Soulra XL is an innovative sound system that combines 8 speakers with 22-watts of solar pounding power.
Napoleon Barbecue P500RSIB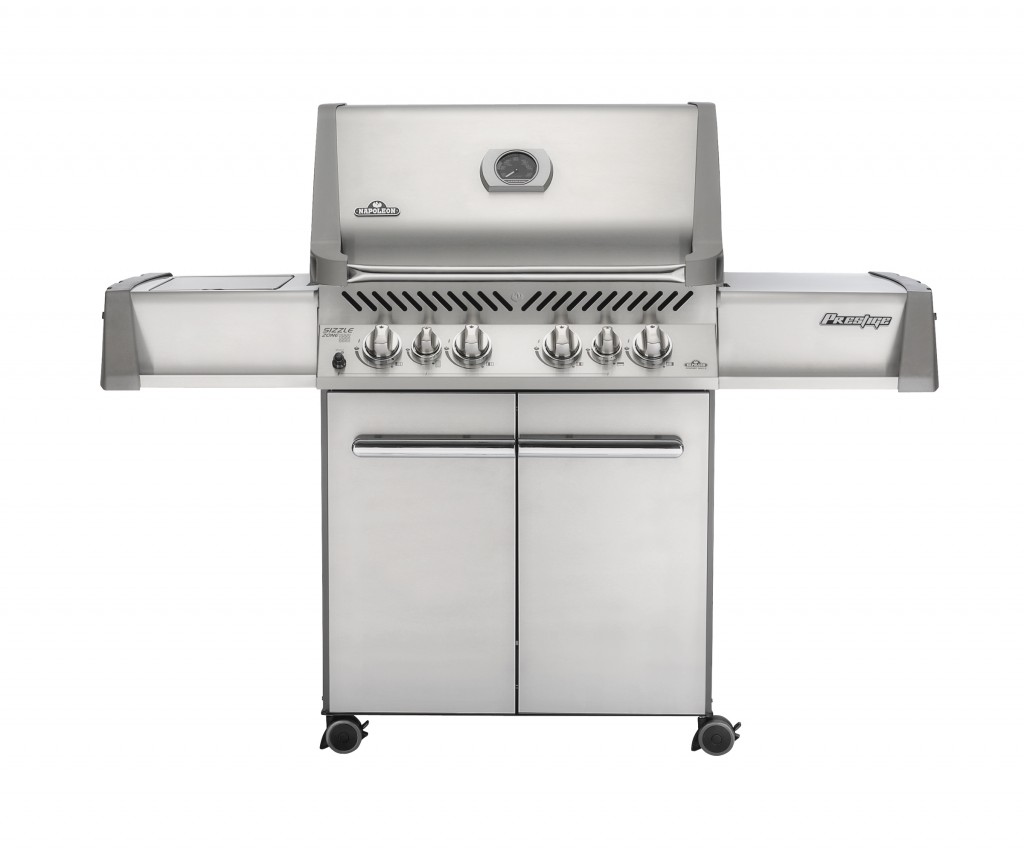 Price: $1,399
Website: Napoleongrills.com
Only a true Canadian understands what barbecue means to a man. For this reason, the Canadian-built Napoleon is one of your best choices for anything that needs to be seared, braised, baked, charred, or flambeed. The Prestige Series is an enthusiast level grill, which includes up to six burners, roll top lid, infrared side burner (sears the juice inside), jet-fire ignition system, and a limited lifetime warranty.
Napoleon Barbecue U405RB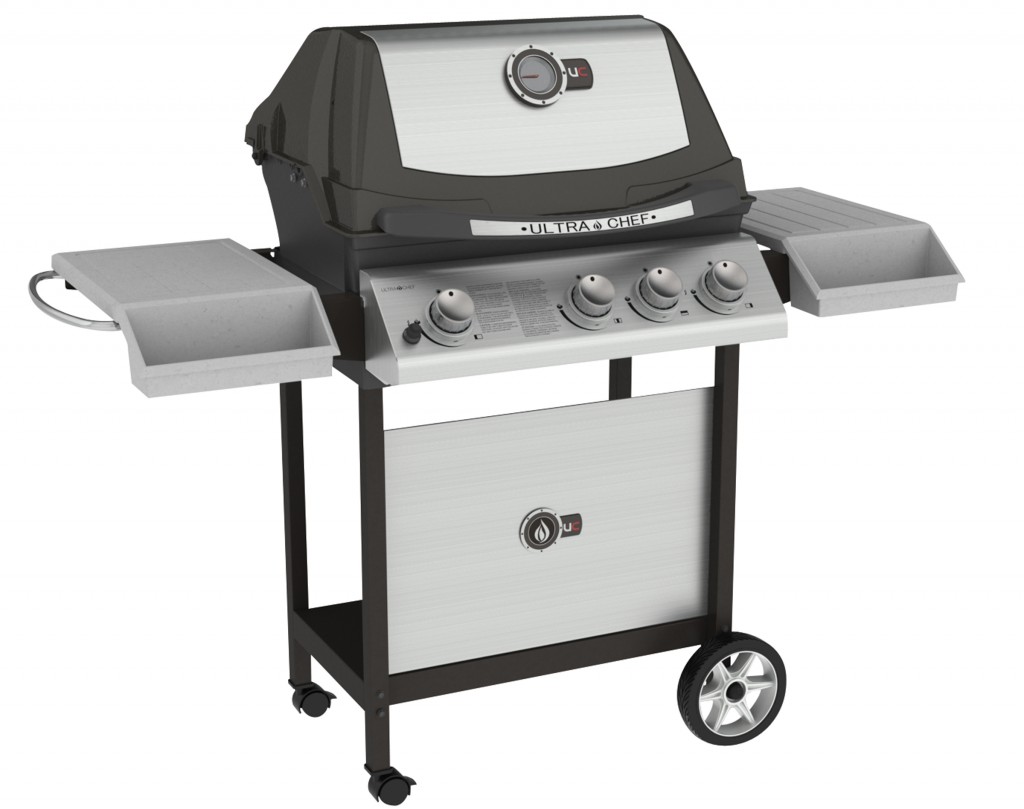 Price: $579
Website: Napoleongrills.com
The Ultra Chef line is an entry level grill, but all you really need is a porcelain-coated grid, stainless steel burners, electronic ignition, limited lifetime warranty, and a plate full of raw steak.
Giant XtC 29er Mountain Bike

Price: $1,699
Website: Giant-Bicycles.com
The Giant Trance X 29er is one of the smoothest, most predictable, balanced, and stable 29-inch bikes you'd ride this summer. However, at a price point of $4,000, it won't be on every guy's budget. The runner up is the XtC 29er, which includes a long list of Shimano drivetrain goodies, a lightweight ALUXX SL frame, RockShox, and Schwalbe Racing Ralph folding tires.
Can-Am Outlander 1000 XT ATV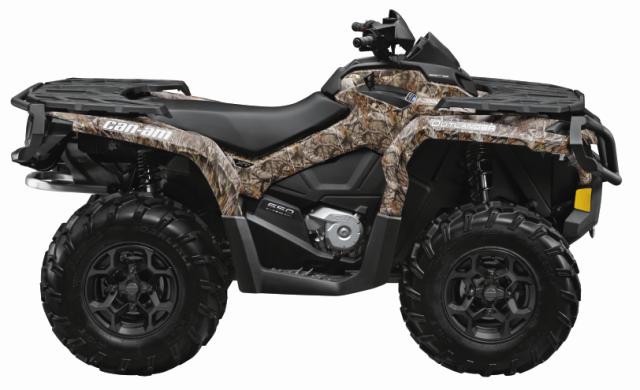 Price: $7,449
Website: Canamoffroad.com
If you take your summer to the extreme, you might as well ride on hell's tail feathers with one of the most extreme ATV's in existence. Straddling an Outlander 1000 XT, is like riding on the back of a 900-pound gorilla. It's powered by a fuel-injected 976cc V-Twin motor that can pull tree stumps, climb mountains, and trample herds of boulders (not just rocks). Women have been trying to convince guys that size doesn't matter. We know better.
Victory Judge Sport Cruiser

Price: $15,299
Website: Victorymotorcycles.com
The Judge originally made its debut as a burly Pontiac GTO back in 1968. It would take some big stones to ever fill those tires again. Victory has earned such authority using only two wheels. The Judge sport cruiser offers a lean profile, chiseled tank, six-speed transmission, and 106-cubic-inch V-Twin. Retro muscle is popular. However, when you mix popularity with trendy, your wallet can empty out rather quickly. Fortunately, the Victory Judge is one of the least expensive bikes of its caliber.
Mazda Miata MX-5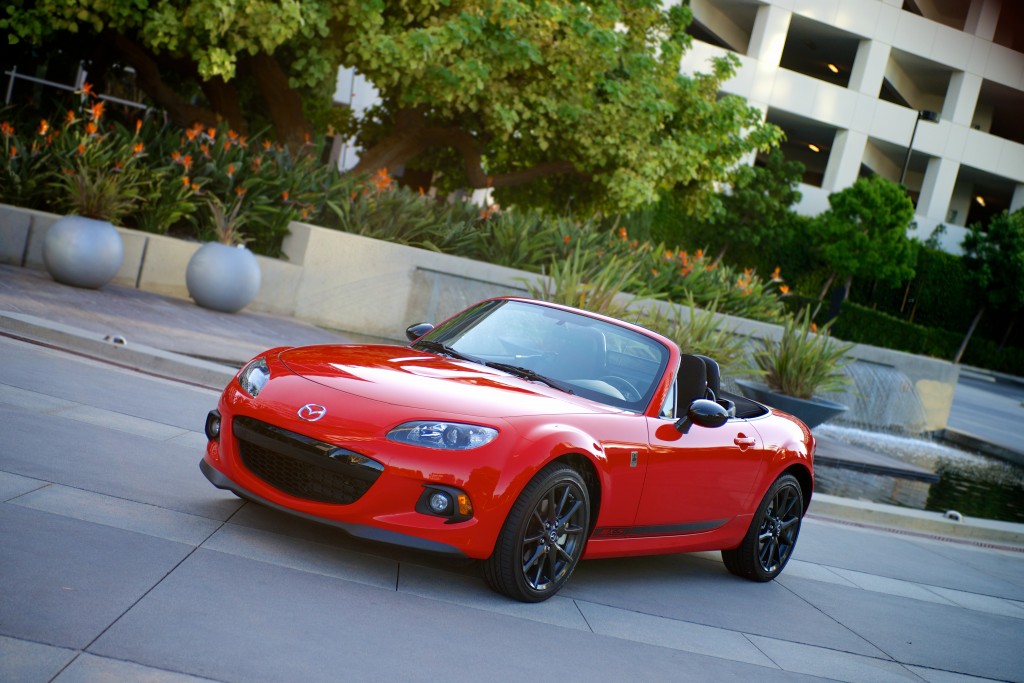 Price: $29,250
Website: Mazda.ca
A sports car should be standard fair to your summertime fun, whether you own or rent for the day. If money was no object, the Audi R8 might be on top of your list, as would a pristine 1968 Chevrolet Impala with a 327. However, the most practical option, offering the most machismo for your money is undoubtedly the 2013 Mazda Miata MX-5. It is lightweight (1,115 kg), athletic (167 hp), and about as much fun as you can have with a four wheel drop top under $30 grand.
Lund 1625 Fury XL Fishing Boat

Price: $11,195
Website: Lundboats.com
An awesome fishing boat is a mixture of practical amenities, good performance, minimal problems, and a reasonable price. The Lund 1625 Fury XL is new for 2013, offering a stack of features, including a spacious cockpit, oversized storage, 15.5 gallon live well, and a footprint that might actually fit into your garage without a sledgehammer and stick of dynamite.
Penn Spinfisher V Spinning Gear

Price: $140
Website: Pennreels.com
Fishing gear is like voodoo to the fisherman. While you can't go wrong with a tackle box of Shimano gear, you may want to add a bullet-proof Penn Spinfisher V to your Summer arsenal. These spinners offer a full metal body, stainless steel main shaft, carbon fiber washers, high performance seals, and some of the highest corrosion protection in the business.
Yamaha VXR HO Waverunner


Price: $13,146
Website: Yamaha-motor.ca
The old saying goes, There is no replacement for displacement, and that includes superchargers and intercoolers. Why supercharge, when you've got a big 1.8-liter nestled into one of the lightest hulls (728 lbs) in the sport? The 2013 Yamaha VXR offers a simple design, basic dashboard, solid performance, and money leftover to buy gas.
Moomba Mojo 2.5 Wake Boat

Price: $55,780
Website: Moomba.com
Since you saved a little cash on the other toys, you might as well splurge on one. The Moomba Mojo 2.5 is not your grandpa's ski boat. It forgoes all the creature comforts, and gets down to the most important numbers: 22′ 6" long, 330 ponies strong (5.7-liter), and with a capacity for up to 15 ladies, you can't go wrong.
Connelly Arrow 12′ SUP

Price: $1,500
Website: Connellysup.com
If walking on water is on your bucket list; you can cross that off this summer. The SUP (Stand Up Paddle Board) is one of the fastest growing water sports in North America, and the Connelly Arrow 12′ is one of the lightest, strongest, and most maneuverable boards on the market. It will slice through just about any body of water you can dig up, including your favorite lake, river, or open surf, and it's easier to master than it looks.
Obrien Endo Slalom Skis

Price: $1,080
Website: Obrien.com
Slalom skiing can be fun, but a portion of your experience can be lost with mediocre gear. The Obrien Endo ski offers a lightweight PVC core with aerospace carbon fiber, making it one of the fastest turning slalom skis around. It is also very forgiving with mistakes, allowing you to save face, rather than earn a face-plant.
Aqua Patio 250 Express Party Barge

Price: $30,599
Website: Aquapatioboats.com
The Aqua Patio 250 Express may be 27-feet long, have a reclining captain's chair, canopy, changing room, and LED illuminated cup holders. However, it also comes with a ski tow bar and 300 horsepower. Edgy styling, comfort, affordability, agility, and sea worthy performance, make this the perfect boat for the man without a plan.
Hot Tub Jacuzzi Boat (Hot Tug)

Price: $14,800
Website: Hottug.nl
Where most boats try to keep the water out of its hull, the hot tub jacuzzi encourages it, thanks to a wood-burning stove, which is designed to keep its internal water temperatures at a perfect 100 degrees F. It can hold up to seven ladies (and you), and is powered by either a standard or electric outboard motor.
Any one of these will give your summer the finale it really deserves.
Eric has written for over a decade. Then one day he created Urbasm.com, a site for every guy.