It was the Summer of 2014… Oh yeah, that is when we discovered the beauty and masculinity of the Napolean Barbeque, Victory Judge Cruiser, VXR HO Waverunner and Jacuzzi Hot Tug Boat. And now that the Summer of 2015 is headed our way, we decided to go shopping once again and find the best summer gear for the guy who prefers to live life on the go. But don't worry… we're not including any 'selfie sticks' or 'selfie flash' lights, as we've decided most men can (and should) live without those.
Let's get this Summer party started:
2015 Scion FR-S
Yeah, the Mazda MX-5 is still good for road trips. Exceptionally good, actually. But if you'd like to step outside the box and into a summer sports car that is every bit as fun, but a little less overpopulated on the streets—may we highly suggest the Scion FR-S. It is ultra lightweight (2700 lbs), offers up a peppy 200 horsepower (Subaru) 2.0-liter engine, and can break traction without even going over the speed limit.
Get more info here.
2015 Axis Wake T23
The T22 was a successful Wakeboarders boat for Axis, but the T23 promises twice the fun with an additional 19-inches of length. It can now fit up to 16 people (comfortably), and its standard 350 horsepower (upgradeable to 555) motor will ensure that every single one of them has a good time.
Get more info here.
2015 Can-Am Maverick Xds (turbo-charged) ATV
There are some places that the Scion FR-S and Axis Wake T23 are going to fail to get you. For just such occasions you can always rely on the Maverick Xds. And if you're worried about getting there slowly, the Mavericks slogan is "There's no such thing as too much power." This explains its factory installed turbo, which boosts the ATV to 121 horsepower and about 40 percent more torque than their nearest competitor. Yeah, they had us at the "40 percent more" too.
Get more info here.
Lotuff Leather Backpack
There are a lot of very nice leather bags on the market these days. And a nice moderately priced one should afford you several good summers of fun. Or… you could just buy one beefy Lotuff bag and mark that off your want list for pretty much the rest of your life. These offer a combination of rugged leather and canvas, durable buckles and straps, and plenty of pockets and zippers to help you find all your stuff. We once cried because we had no bag, and then we met a man with a cheap vinyl bag—and quickly realized that it was worth saving our money for something special.
Get yours here.
Catalyst Waterproof Case and Bike Mount for iPhone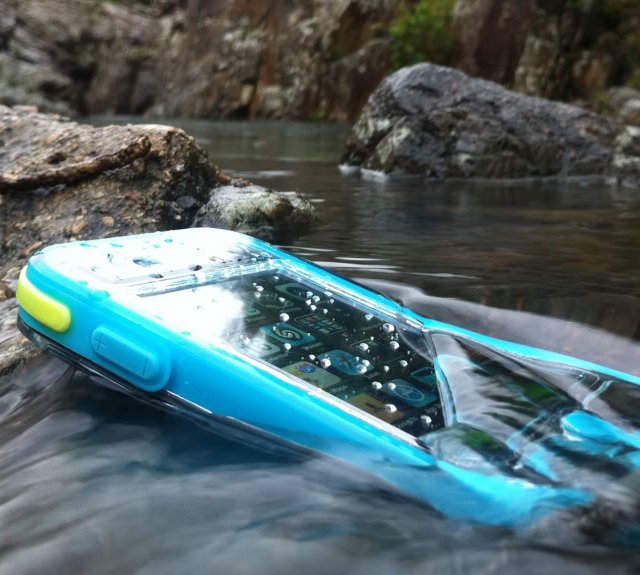 We recognize the importance of having your phone with you at most times, even when kicking it up a notch on the shores and cliffs of Summer's most treacherous terrain. They have little 'baggies' to carry around this kind of stuff, but we prefer to protect it directly, as in the Catalyst Waterproof Case. It can be dropped up to 6 ½ feet, submerged up to 16 feet (i.e. can transform your iPhone into an underwater camera), and will still allows you to hear its audio speaker flawlessly. And to make sure it stays where you put it, Catalyst also offers an ultra durable bike and motorcycle mount.
Get more info here.
G-Shock GPW1000 Hybrid GPS Watch
And speaking of getting around this summer using your tech. Do you really want a hand-held navigator, when you could have one conveniently placed on your wrist? The GPW1000 comes with the rock solid G-force resistant shell, LED illumination, solar panels engaged to the battery and Atomic synchronization. Yeah, this watch comes ready for play.
Get it here.
Tumi USB Travel Adapter
We've been out of the country with an inexpensive travel adapter before, but we wouldn't recommend it. In fact, we'd much prefer this Tumi, which comes with a heavy-duty electric adapter capable of working in 150 countries. As an added bonus, it also comes with a built-in USB power supply to keep all your gadgets in charge when you're out and about hoping from country to country. Sometimes it's the little things that can really save your butt.
Get yours here.
Foldylock
You know what sucks when you've just taken your favorite extreme bike on a 5 hour trek and stopped for a short break? Coming back and finding it gone. This is why we like the high tech hardened Foldylock system, which folds up into a very compact block in as little as 30-seconds and is very easy to use.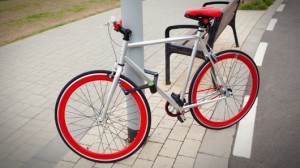 It can be attached in place of your bikes water bottle or strapped to any convenient bar. If you really like your bike; make sure it stays everywhere you plan on taking it this summer.
Get more info here.
Zivix Jamstik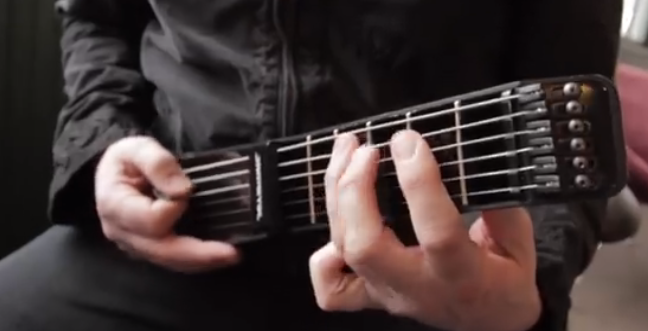 Traveling with a guitar can be a little… let's just say, challenging. But traveling with the Jamstik is like throwing in a couple extra bars of soap in your bag. It features infrared sensing technology to help read your finger licks, and provides real-time feedback through your iPad, iPhone or Mac tech. It features real strings, MIDI capability, and can be tuned to play a variety of instruments in addition to a classic guitar sound.
Check it out in action below, and then get more info here.
Urbasm occasionally receives vendor/brand sponsorship's for mentioning their products and services.
Eric has written for over a decade. Then one day he created Urbasm.com, a site for every guy.