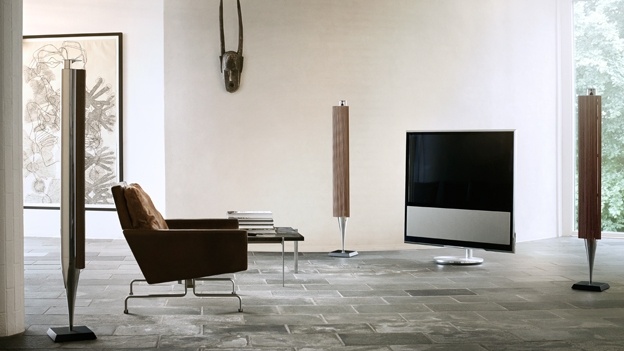 WiSA is the Danish firm's, Bang and Olufson's, new wireless technology. It can currently be heard in the trio of awesomeness, otherwise known as the Beolab 17, Beolab 18 and Beolab 19.
The trio will be available this coming November 2014 at $3,990 for the Beolab 17,  $3,395 for the 19 (pictured above)…
And $6,590 for the Beolab 19 (pictured below)
This is the inspiration that lies behind the design (art) of each speaker:
Man want immaculate sound.
Grunt.
About
Loves bourbon, travel, and spending time with family (in that order).