Looking ahead to 2014, the tone of menswear is about to change to a more subdued yet savvy style. All black ensembles with pops of color are quickly becoming the best way to show your care about fashion without going overboard. The holiday season carries its fair share of cheese, but we want to make sure it stays on your cracker and doesn't carry over to your clothing and accessories.
Here's Urbasm's top picks for the best gifts (even if it's for yourself) to take you into 2014: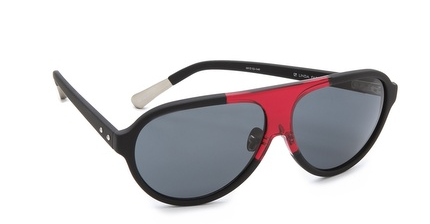 Linda Farrow did wonders for Kris Van Assche when they collaborated on these stunning shades. The red keeps the attention on your moneymaker and prevents an all black outfit from turning mundane.

High Top Chucks will always ALWAYS be in style. For days when it's not snowy and slushy, keep it cool with these all black leather lace ups. They're easy to pair with anything in your wardrobe to boot. Get them here.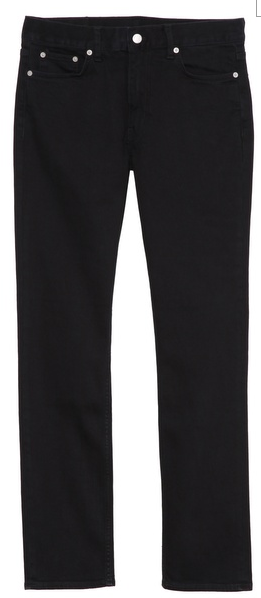 Black jeans are the key staple to any winter wardrobe. When the ground is nice and white, the Slim Fit Classic Raw Jeans 5 really pop out. They can be paired with just about anything, much like the chucks, but red is an especially appropriate contrast. Get them here.
A blacked-out Hammer 8-Ball cruiser bike will make those jeans pop even more with its sexy matte black fuel injected V-Twin with dual pipes to match. This bike features a beefy 250mm rear tire, 110 ft-lbs of torque, 6-speed overdrive transmission, and has just enough chrome to maintain its class without being too brash.

Lacoste's Borneo watch is a perfect example of a simple accessory that can get a lot of attention. When put with a primarily black ensemble, the little red dials become much more noticeable. Considering it's Lacoste, you definitely want to draw eyes to this classy timepiece. Get it here.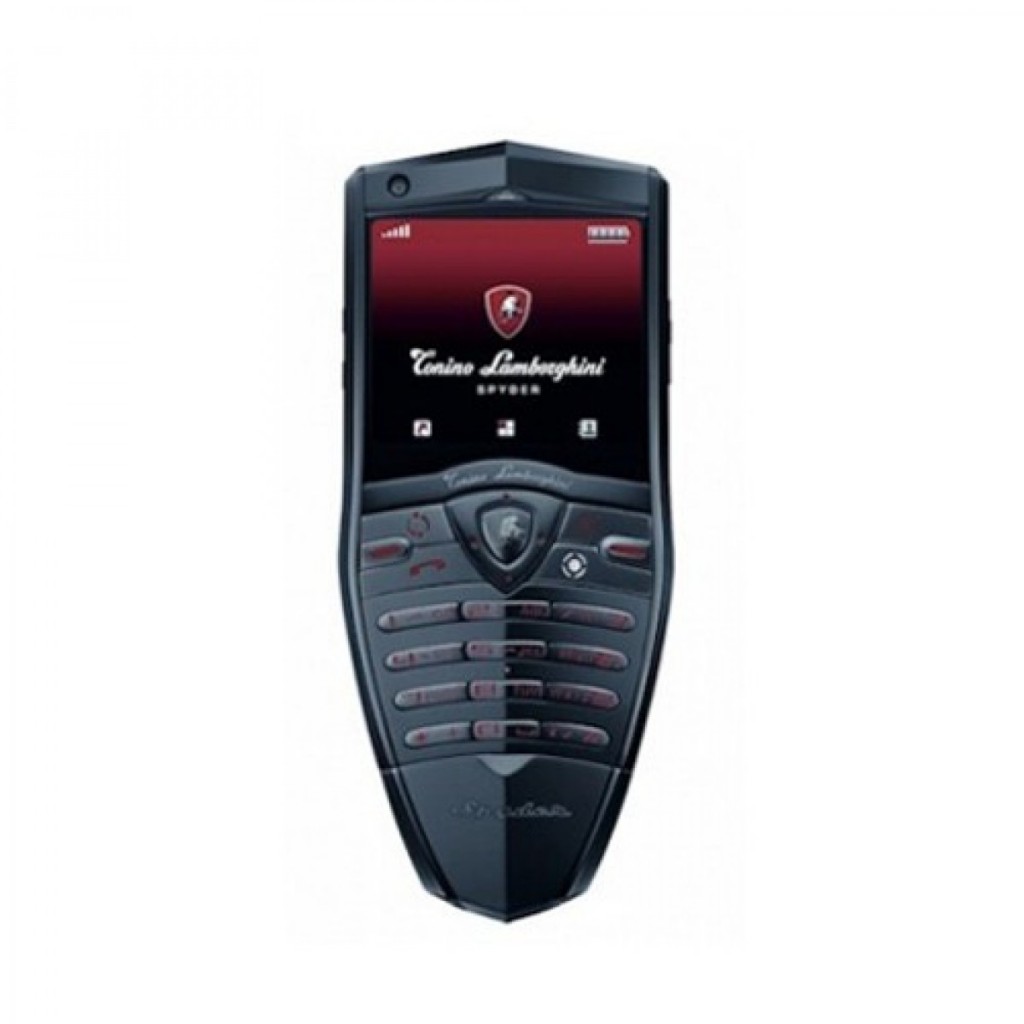 A man's mobile device is quickly becoming an extension to his being, so you might as well make it an extension to your style while you're at it. Tonino Lamborghini has designed this Spyder 610 mobile phone out of a satin black stainless steel case that has been hand polished and finished with a textured red back cover for a touch of comfort and savoir vivre.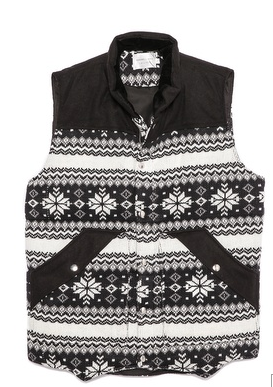 Micah Cohen's vest, entitled "Shades of Gray", is thankfully, not a style cue from Christian Grey. This is a great sweater for picking up girls who (hopefully) have not read the book by similar name. It's also a great example of how white can elevate your outfit; just think of it with a simple shirt, the black jeans and Chucks.
Inis Meain made the sweater of the season with this Toggle Shawl Collar. This will never, ever, go out of style. The neckline is also a really nice accent that doesn't detract from its timeless appeal.


The concept of a murse (man purse) is to keep your pockets void of clutter, which goes a long way towards smoothing out the lines of any outfit. If you put time into a clean appearance, keep it that way by utilizing an external organizer, such as this red cushioned pouch by Ducati. It will keep your most cherished 'non-wearable tech' within reach, without detracting from an otherwise polished chic. Get it here.
This Tiger Stripe Knit Hat from Jack Spade looks wild on a white background from your computer screen, but it can take on a really unique tone with black garments. Like the sunglasses, the hint of pigment draws the attention to your face.
And this is not a scarf, it's an ascot; and if Paul Newman looked this good 50 years ago in one, imagine how much refinement you can add to your own style using this year's complexity of color and texture.
2014 should be a year of keeping yourself poised and finished through the maintenance of a complex and mysterious, yet functional exterior. Today's wearable technology will not only allow you to become more organized and prepared, it should also extend a hand towards accentuating your sophistication and style.
We are men; but we do not need to roar.
Our exclamation point should be worn like a badge on our exterior, much like this ultra quiet hybrid supercar by Ferrari. The LaFerrari does not need to purr to excite, simply because its power is not within its muscular growl—but rather its primal pedigree and confidence in sophistication.
Jason Wilson is a creative innovator trying to learn everything he can about this hectic vortex called life. He currently perform freelance social media, PR and web promotion strategies. Follow Jason on Twitter: @JasontheJumbo