What if you could replace this…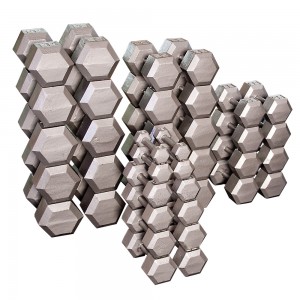 With this?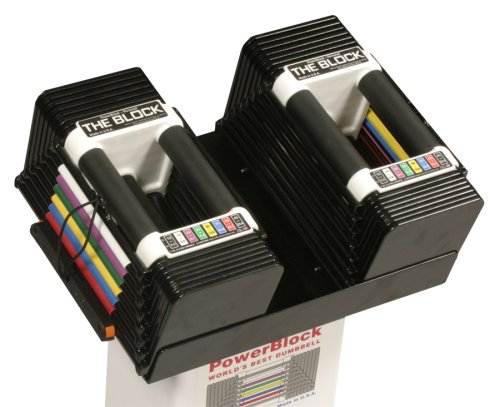 The PowerBlock Classic Adjustable Dumbbell Set is one of the most compact and home friendly dumbbell sets we've seen in awhile. Compact home gyms, like Bowflex, are great for cardiac exercise. However, if you are looking to build muscle mass and balance, there is nothing better than free weights, especially in the form of dumbbells.
There are a lot of other options out there, but the PowerBlock adjustable dumbbells have a few exceptional features going for them. One, each dumbell can go from 5 to 45 pounds in 5 pound increments using quick and simple selector pins. Two, you can make these adjustments on any hard surface, so there is no need to return it to a  'special' stand. Three, the locking system is a lot more secure than your traditional plate and bar systems; and four, while it may not appear like it, these square stacks are incredibly well balanced and comfortable.
In addition, the PowerBlock dumbbells are not only smaller than your typical adjustable weights, they are also a bit smaller than your standard single iron dumbbells, making them easier to  maneuver, and easy to put away once you're finished using them. Just to put this set into perspective; you are getting a whopping set of eighteen dumbbells with the combined weight of 450 pounds, and you can fit all this into a space that isn't much bigger than a shoebox.
Get them here.
And they also have a little twin brother here.
Eric has written for over a decade. Then one day he created Urbasm.com, a site for every guy.