The media is not above using sex to sell stuff. Even classy media, like BMW and Aston Martin. What's more, after you discover the plethora of organic substances that are found on the seats and carpet of the average used luxury vehicle, it gives "used" an entirely different meaning. However, there is something about the honesty of BMW's 2008 Premium Selection ad.
We thought that Austin Martin may have followed suite with their own version. However, as sexy as this babe is, we doubt Aston would have made the typo "Pre Owed" Instead of "Pre Owned," unless they were referring to their cars as being used like a prostitute who doesn't demand cash up front; but we doubt it.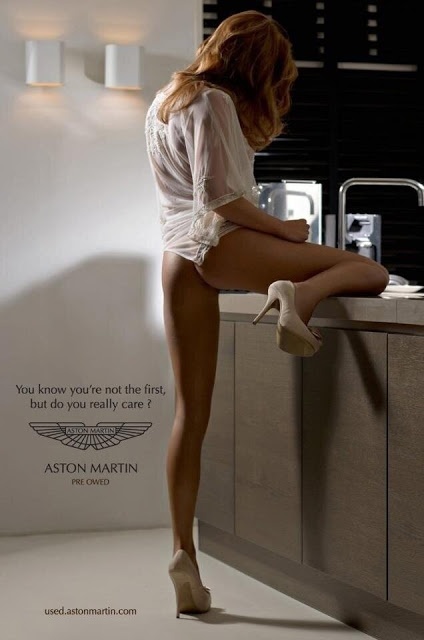 Eric has written for over a decade. Then one day he created Urbasm.com, a site for every guy.