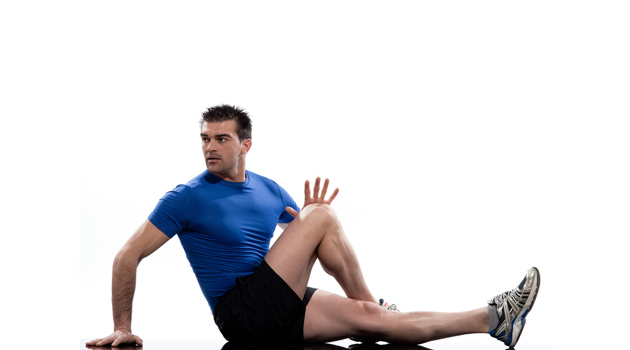 Broga, is the next class you might see starting up in a gym near you. The idea was 'thunked' up by two yoga enthusiasts, who decided men are primarily uncoordinated, inflexible, and embarrassed to be in a room with a bunch of toned and flexible women in tight, body-hugging outfits. Okay, so two out of three I might be able to agree with.
In Broga, the poses are designed for a man's center of gravity, and the instructor is instructed not to expect much flexibility out of these bro's. So, if you can almost touch your ankles, or hell, at least your knees, you should be good to go.
Some people may say that this will really help guys get acquainted with yoga, because they won't feel the pressure to be an expert in a room full of predominantly, in-shape women. Really? Being alone in a room with a pack of hairy, sweaty guys, stretching their butts near my face, is not a yoga dream come true.
This may be great for the guys who like slapping each other on the butt in the shower. However, if you need me, I'll be in the normal yoga studio with the women, embarrassing myself, and loving every minute of it!
Eric has written for over a decade. Then one day he created Urbasm.com, a site for every guy.