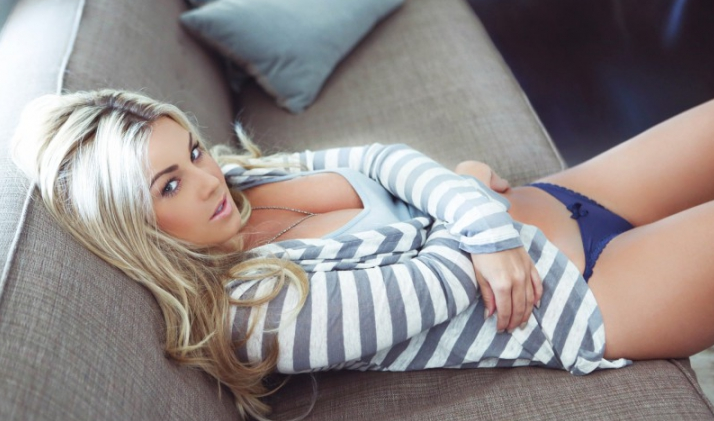 It's not always what a woman wears, but how she wears it. To the surprise of some, a sweater can be sexy, with the right technique. Whether it's to display cleavage, or hide the sweater kittens, when it's done right it's undeniable. While a tight sweater is great, we can't deny that we're also a fan of the see through crochet variety too.
Much like seasons, we look forward to sweater kittens, but after a while we inevitably begin to long for skirt and bikini weather again. The following is what we consider some of the best sweater kittens around.
Thought that was it? We've got more sweater kittens right here!
Who says you can't have too much of a good thing?
Be sure to visit our sweater puppies post for more like this.
Also see: