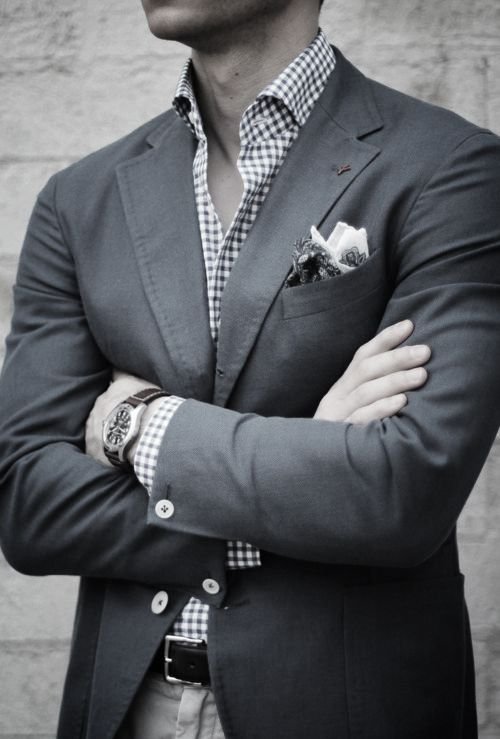 In order to become a perfect gentleman, a man must know his boundaries, strengths, character, and most definitely his way around a closet. And if you want to understand the essentials of style you've got to ask the experts, and today we've got two of them. Zach Falconer-Barfield, the Founder and First Gentleman of The Perfect Gentleman Tour, and Lydia Foulkes, the Fashion/Style expert and First Lady of the Perfect Gentleman Tour.
Urbasm: Zach and Lydia it is great to meet you. Let's jump right in with one of our biggest questions: What are the basic style essentials that every gentleman should have in his closet?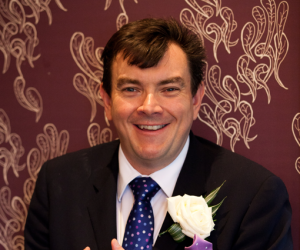 Zach Falconer-Barfield: On The Perfect Gentleman Tour we talk about 14 items that every man should have in his closet including one navy suit; two white formal shirts; two blue formal shirts, one dark sports jacket/blazer; one pair of black formal shoes; one pair of brown formal shoes; one pair of casual pants (not jeans); two white t-shirts; one light and one dark sweater and at least one good leather belt. With these essential items, you can develop any number of outfits from formal to casual. These items don't have to break the bank either, they can cost as little as $500 for everything to start your wardrobe and you can build better items as you go.
Lydia Foulkes: If you are at the beginning of your career, it is smart to start investing in staple pieces for the wardrobe early. When buying a suit, if you can afford to take in two pairs of pants, do it, it extends the life of the suit. Another great idea is to have two different pant styles, perhaps one with side adjusters the other with belt loops. It is a very subtle way of making it look like two suits whilst you are building your wardrobe.
Urbasm: Great tip.
LF: Start with dressing for your next role whenever you can. If you need to refresh your outfit, a really inexpensive way to do that is purchasing a new tie or pocket square to change the look. Accessories are one area you can play with color and express one's personality. We always encourage Gentlemen to have spare handkerchiefs; they are inexpensive to buy, but when one is caught out sneezing, it shows thought and respect to the person in need.
Urbasm: What are your three most important tips that every man should follow when it comes to dressing appropriately for a holiday party?
ZFB: First read the event invite, it should tell you the dress code. If you have any doubts check with the host or ask someone else who is attending. Second, if it says 'Black Tie,' then wear a proper bow tie that you tie yourself. It shows class and skill. Third, please leave the 'Ugly Christmas Sweaters' for Facebook photos at home.
Urbasm: (laughs) Yes, we agree with that.
LF: Please avoid sneakers, sneakers, and sneakers!!!
Urbasm: Which brings the question: What is the biggest difference between what a man should wear to a 'formal' holiday party versus a more 'casual' one?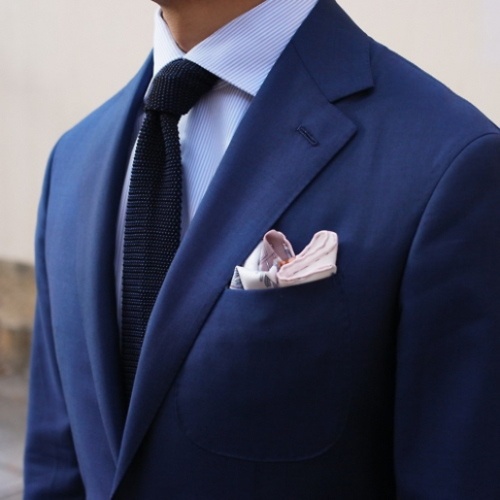 ZFB: Always dress appropriately for the context. In other words, there is formal for work and formal with friends. A good suit is always a Gentleman's friend, as you can dress it up with a tie, pocket squares, etc. or dress it down with a colored shirt or bold pocket square. For truly formal events, in other words, Black Tie or similar, make sure you are ready with all the elements in place well beforehand.
LF: Often there is confusion over what to wear, so if needed, a quick call to the host can save any embarrassment later. However, interpretation allows for a bit of fun too. Although there are guidelines as to what to wear, it's a holiday, after all, and having a bit of fun with your outfit may bode well for all the snaps, stories, and memories. I would say depending on how well you know the hosts, guests, and how playful you are feeling, will determine how formal you dress.
Urbasm: When it comes to bringing a date to a holiday party, does a gentleman need to worry about 'matching' her?
ZFB: The only matching a Gentleman should do is to the level of dress his date is wearing. For example, if she is wearing a cocktail dress turning up in jeans and a sports coat is not appropriate. You should always respect your partner and dress to match their level, you are there to compliment and make her shine.
LF: I would say that half the fun of going on a date is the anticipation of the evening, having one's hair done, thinking about what you will feel lovely wearing, etc. We ladies would hope our men give it as much thought, if not more than we do… after all, we want to be impressed. Turning up in the suit you have worn all day, doesn't send a message of making an effort to your date. Complementing what your partner is wearing by being appropriately dressed for the events planned is really important. Giving and acknowledging the effort made by your date is a must!
Urbasm: Love it! Are there any other important style tips you'd like to share?
ZFB: Style is timeless, therefore it's always about knowing the rules and then being able to bend them to express yourself. One of my personal favorite style tips is about your socks, they should always match your pants, not your shoes. Colored socks also make a bold statement, but not if you are dressing 'Black Tie,' then keep them matching the pants.
Urbasm: Yes, a man's socks are more important than some men realize.
LF: Try to avoid using harsh chemicals every time you have your suit, sports coats, and pants professionally cleaned. The process of sponge and press is far kinder, especially to navy fabrics, and helps to stop them from becoming shiny. This process also makes them last much longer.
Urbasm: Many men go to the dry cleaner far too often, as opposed to not often enough. Thank you so much, Zach and Lydia.For more information visit www.theperfectgentleman.tv.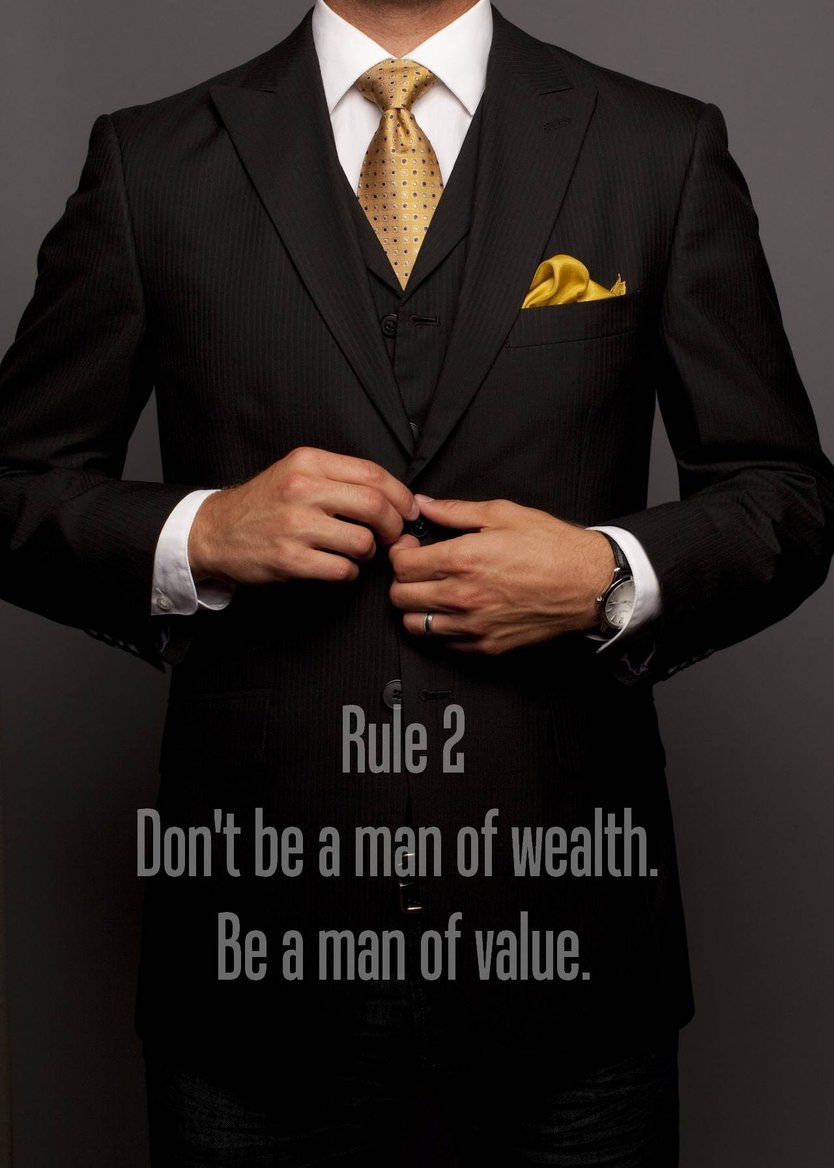 Eric has written for over a decade. Then one day he created Urbasm.com, a site for every guy.