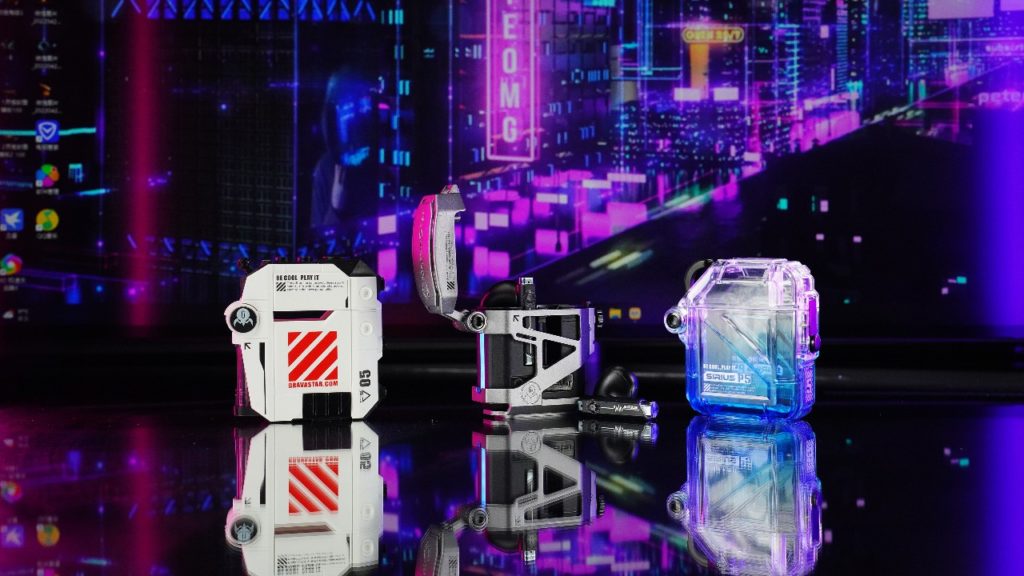 If you prefer simplicity and functionality grounded by the limitations of earth, the GravaStar Sirius P5 is probably not for you. Okay, we'll wait until that group of audiophiles has left the room. And now that it is just you and I… let's get down to some funky, futuristic, and outa-this-world kind of awesomeness.
Did you know that wireless personal audio has now become as easy to accessorize as your wardrobe? This is thanks to GravaStar, the masters of innovative design that cater to hardcore sci-fi enthusiasts of all shapes and interests. First, let us say that we have sampled their Pro Sirius P9 Zinc Alloy Earbuds, and they are flashy, funky, loud, industrial, packed with LEDs, and feature an armored case/charger that is about as subtle as a Jurassic raptor cruising behind the wheel of a cryogenic chamber made into an electric concept vehicle. But you know what? We love absolutely everything about them.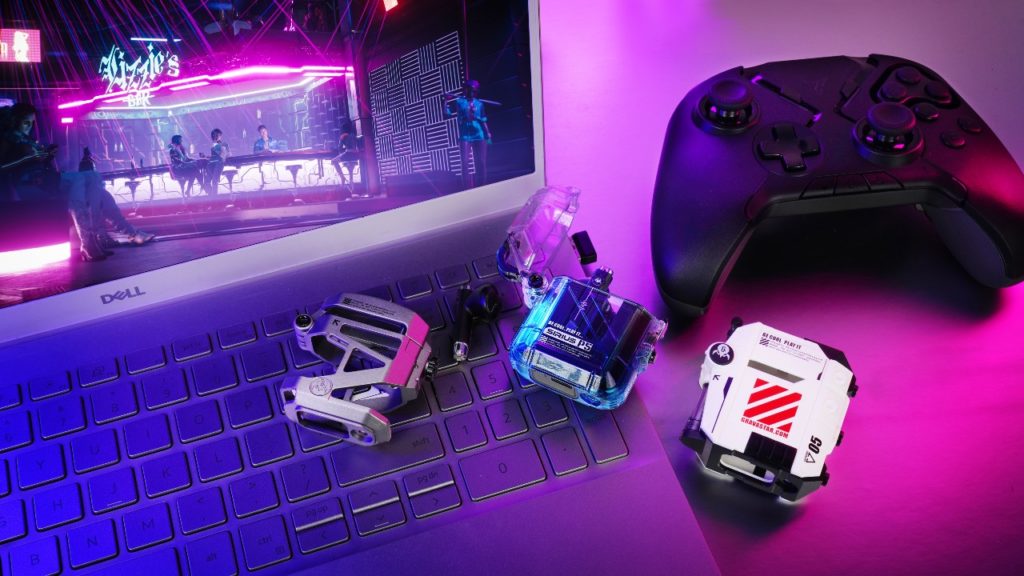 The sound quality is amazing on the P9 Pro Sirius, so we have no doubt that the P5 will be the same. You see, we have yet to test them, as these are brand new off the line, still steaming we'd suspect. GravaStar is taking orders this month (October) and will begin shipping on November 2, just in time to inject some of that holiday cheer into your ears.
And that's the big news about the GravaStar P5, is that you are still getting all that great sound, tech, and compact design (the P5 is similar in size and stature to the third-generation AirPod), but with the additional benefit of trading out its look (your mood) with an assortment of case/charger designs. Any P5 (black or white) will be interchangeable with these cases, and at the moment they have released three distinct designs:
There is the Defense Armor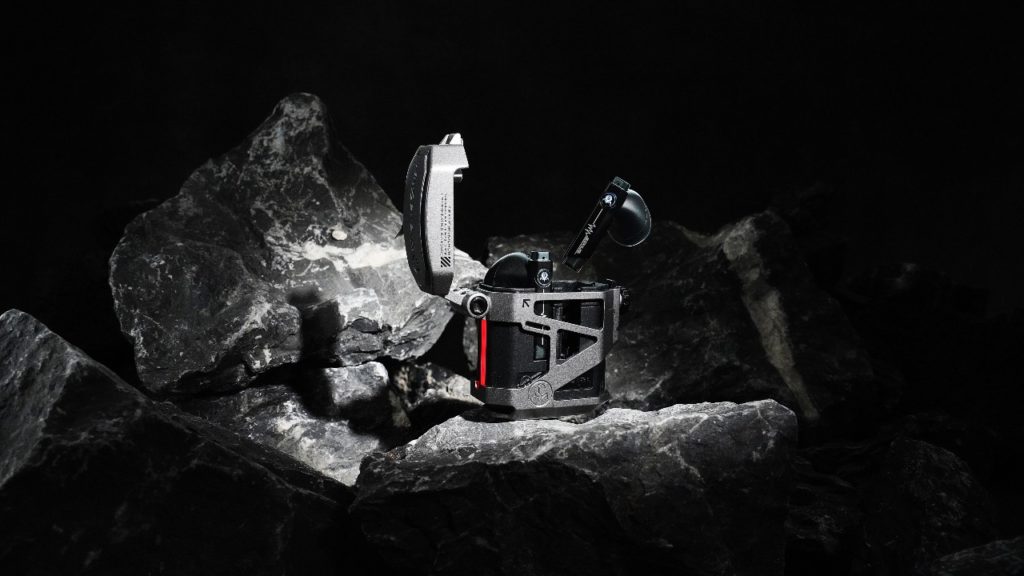 The Defense Mecha
And the Defense Crystal
But not to worry, as it is not just three and done. It would not be a true interchangeable accessory if they were. GravaStar plans to release a new design every three months until… well, just until they are plum out of ideas we'd expect.
Each case is an entity of its own, fitted with its own unique material (alloy, lego-type plastic), customizable LED assortment, and trigger mechanism to release your earbuds. In addition to this, you also get all the goodness of the P5, which includes 12mm dynamic drivers, a 40-hour run-time (at 50% volume), IPX4 waterproofing, and Qualcomm aptX support. At the moment all three cases can be preordered along with a black P5 for $90. After that, the cost of each variation will range from $75 to $100 each (give or take), depending on the design and materials.
Pre-order yours here.
Full reviews of the Mars Pro, Venus, and P9 Pro Sirius coming soon!
[All photos provided by GravaStar]
I'm a digital nomad and story teller that writes for Urbasm and a few other websites on men's interests, style, relationships and whatever tickles my fancy. In my spare time I like to play the field in search of my prince, travel, and consider myself an artisan of sarcasm at times.