Would you drive a Jaguar E-Type sitting in the bucket seat of a Volkswagen Beetle? It would still be brilliant, don't get us wrong, but in our mind, about 30% of the experience would be tainted. And the same thing could be said about the glassware in or around your bar.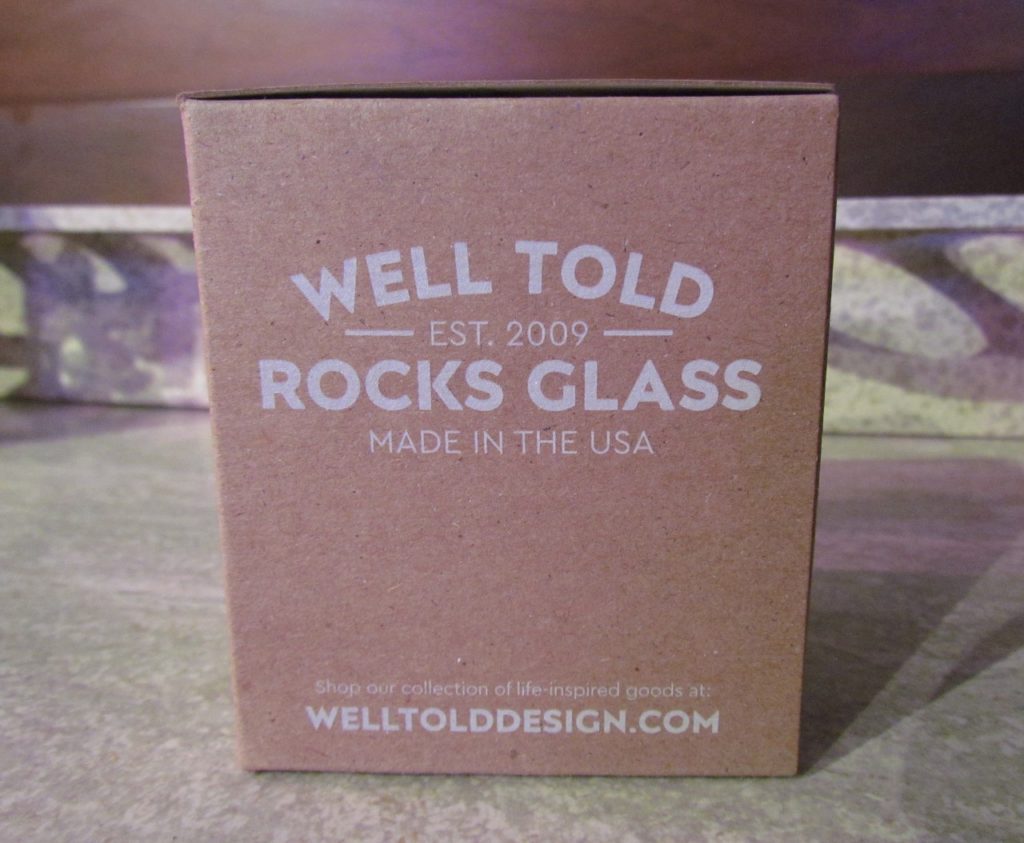 Allow us to introduce you to this custom-etched drinkware we tested this week (it was after 5 PM, somewhere) from Well Told. These are custom "Rocks" glasses that have been etched with the signature map of your choice from pretty much anywhere in the world.
They also have designs of the night sky if you prefer. And there are also literary and historical works, music, math/science equations, and that funky Easter Bunny you drew in the 3rd grade (we're kidding, nobody wants to see that).
We asked Well Told for a sample of their signature map of Denver, the heart and roots of Urbasm. What we received was a well-packed box that initiated upon its opening a proud nod of appreciation for its design and execution.
The 11 oz Whiskey/Bourbon glass had a good weight and thickness. The etching is clean and clear. When we pulled it out of the box you could still feel the remains of leftover residue, but with a quick scrub it was smooth as the clearcoat on a Jaguar XJ.
Never mind the haziness of our brew, that's just some Colorado moonshine we didn't bother to filter. Even our brew tasted a bit more top-shelf with the tales of nights in the Mile-high that the map prompted some of our staff to reminisce on. And that is exactly what this type of glassware is tailored to do.
To lay down your roots with a stranger, discover a new story from an old friend, and pay a lasting tribute to a special moment in your history.
All-in-all, this is a well-executed idea that offers a touch of class and elegance to any man's office, study, living room, or man cave (that just about covers the gambit). The price is $18, which seems fine by us, but it doesn't just stop at whiskey glassware.
They have flasks, wine glasses, champagne flutes, beer pints, mugs, mason jars, carafes, tumblers, and insulated bottles. Plus some other stuff that follows their very 'autogenous' theme.
What's that theme again, you ask? Your Story. Well Told.
Urbasm occasionally receives vendor/brand sponsorship's for mentioning their products and services. And while these products may be free, our opinions are honest… and free (at least until somebody starts paying us for them).
I'm a digital nomad and story teller that writes for Urbasm and a few other websites on men's interests, style, relationships and whatever tickles my fancy. In my spare time I like to play the field in search of my prince, travel, and consider myself an artisan of sarcasm at times.