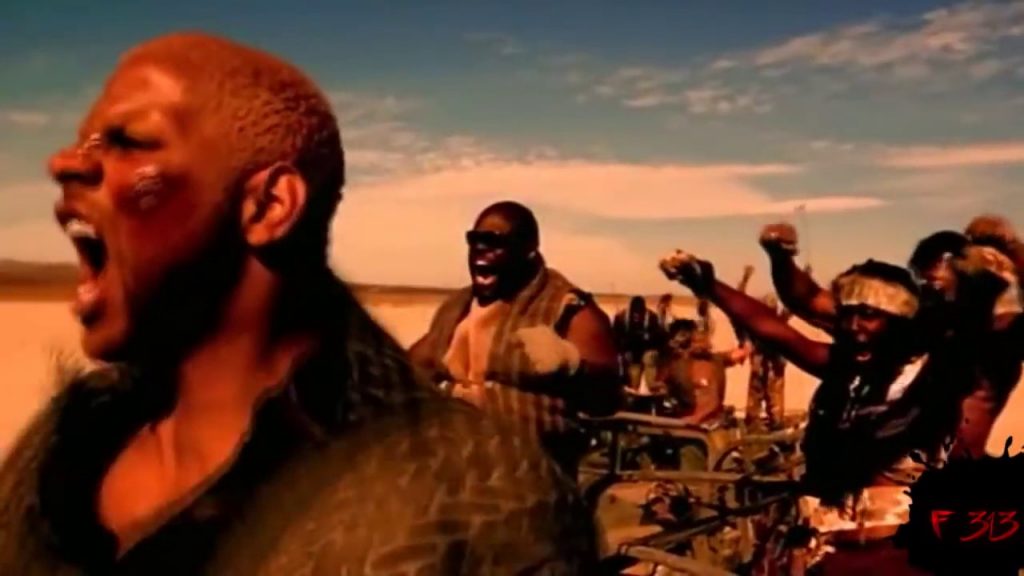 The realization that a hit song could be used to recut a new hit song is not exactly brain science. And while some bands choose to fly under the cover, striking familiar chords to a new set of lyrics (i.e. Nirvana's, "Smells Like Teen Spirit" versus Boston's, "More Than a Feeling"), others choose what could perhaps be considered a more noble (or legal) path.
A sample can be legally attained by making your way to the previous artist and recording label to ask permission to use a "sample" of their song with the promise to credit (reward) them appropriately while also breathing some creative life into it. And this can be a great deal for both parties involved. The originator gets some renewed coverage of an old song, and the sampler gets a leg up on a hit by using a previous hit to prime the pump, so to speak.
And this symbiotic relationship does occasionally create magic by producing a new song that not only crosses oceans and genders but also genres, generations, and maybe even a few "blurred lines"…
Song:
Robin Thicke – Blurred Lines
Sampled From:
Marvin Gaye – Got to Give it Up
According to Robin Thicke and Pharrell, "Blurred Lines" does not contain a sample from Marvin Gaye's hit "Got to Give it Up". However, a $7.3 million dollar lawsuit judgement in favor of the Marvin Gaye estate suggests otherwise.
– – – – –
Song:
Coolio – Gangsta's Paradise
Sampled from:
Stevie Wonder – Pastime Paradise
Coolio's "Gangsta's Paradise" track has no hidden agenda, practically following Stevie Wonder's "Pastime Paradise" from the first note to the last.
– – – – –
Song:
2pac feat Dr.Dre – California Love
Sampled from:
Joe Cocker – Woman To Woman
"California Love" is a great example of how to choose a sample so that it feels brand new. And since not everyone will be familiar with Joe Cocker's "Woman to Woman," some probably had no idea of this song's true origin.
– – – – –
Song:
PM Dawn – Set adrift on Memory Bliss
Sampled from:
Spandau Ballet – True
About 24 seconds into this PM Dawn hit, you'll hear the infamous guitar pluck of "True" performed by Spandau Ballet.
– – – – –
Song:
Young MC – Bust A Move
Sampled from:
Ballin' Jack – Found A Child
This sample takes a bit more investigative work to pick out of a lineup, so we'll help you out a bit. You can hear the beat and guitar riff for "Bust a Move" at 1:42, which also pays tribute to the song "Found A Child" by Ballin' Jack.
– – – – –
Song:
Cardi B – I Like It
Sampled from:
Pete Rodriguez – I Like It Like That
Almost right from the beginning, you can tell how this is a more modern version of the Pete Rodriguez original, "I Like It Like That". Cardi B mashed it with some heavy bass to give it her own patented stamp.
– – – – –
Song:
Blackstreet (ft. Dr. Dre) – No diggity
Sampled from:
Bill Withers – Grandma's Hands
While the eargasms are all Dr. Dre, you may not have realized "No Diggity" is actually a brilliant take on Bill Wither's classic, "Grandma's Hands". 
– – – – –
Song:
Montell Jordan – This Is How We Do It
Sampled from:
Slick Rick – Children's Story
– – – – –
– – – – –
Song:
Beyoncé – Crazy In Love
Sampled from:
Chi-Lites – Are You My Woman
– – – – –
– – – – –
Song:
Robbie Williams – Millennium
Sampled from:
John Barry – You Only Live Twice
– – – – –
– – – – –
Song:
Ariana Grande – The Way
Sampled from:
Brenda Russell- A little Bit of Love
– – – – –
– – – – –
Song:
Rihanna – Don't Stop The Music
Sampled from:
Michael Jackson – Thriller – Wanna Be Startin' Somethin'
Single and sexy. Hello ladies..