Holidays are right around the corner and this is the right time to think about Christmas shopping for your lady! No matter how old or even how girly, she certainly deserves a unique Christmas present that will put a smile on her face and help her look fabulous. However, if you don't have any great ideas at the moment for a present, check out this list and maybe something pops up in your mind as a perfect gift for her.
Gift Card
If your lady loves buying clothes and staying stylish, you can consider getting her a gift card from her favorite clothing store. Simply go there, get the card and present your girlfriend with the best gift. This way, she can choose on her own what she'd like to buy and you are avoiding the risk of getting the wrong size or something she doesn't like to wear.
Jewelry
"Diamonds are a girl's best friend", but this holiday season you don't necessarily have to go that big (unless you want to, of course). If your girl loves wearing jewelry then this is the perfect opportunity to give her that bracelet she's been mentioning recently, or look for one that you know will fit her nicely. You can even go for something more unique, such as shungite leather necklace, a beautiful black pendant made of shungite, which is a truly unique stone believed to have healing properties.
Thoughtful Photo Album/Frame
Every girl loves when her loved one shows a bit of sentiment and by creating your own mutual photo album you will certainly make her happy this holiday season. Go through your camera roll on the phone or search on Instagram and Facebook for the photos of the two of you together at various events and print them. The next step is to go pick a beautiful photo album or even make your own! Nothing says happy holidays as much as a thoughtful and very personal gift.
Another option is to print out her favorite photo of the two of you and find a perfect frame for it. Take into consideration how her apartment is decorated and pick a frame accordingly, for example. Or you can find some extravagant gold-plated frames, wooden or metal ones, and no matter which one you choose, she is going to love the photo!
Wearable Soft Blanket
The holiday season is also usually when the weather is cold, so why not get a wearable blanket for your girlfriend? You can even get a matching pair for both of you which can make binges on Netflix and Hallmark Christmas movie marathons much more special. She will be comfy and cozy, she won't be cold and you two can snuggle together.
Brush Set From Sephora
If she is a makeup junkie that you've probably seen dozens of brushes laying around. However, girls don't often just go buy brushes unless it's necessary, but you can surprise her with a professional set that she will adore. You can find sets of 10 brushes in Sephora which come in a black faux leather roll which makes packing and carrying much easier and more convenient.
Shiatsu Back/Neck Massager
Everyone can agree that this year has been stressful for all of us. However, there is something to ease the aches and pains in the back and neck that occurred due to stress. Shiatsu neck and back massagers are a perfect gift for girls that love massages, and these massage pillows can be used whenever she needs them. They can help with tense shoulders, strained back muscles, tight hamstrings and any other aches she may feel. Plus, it is a nice way to relax after a long stressful day.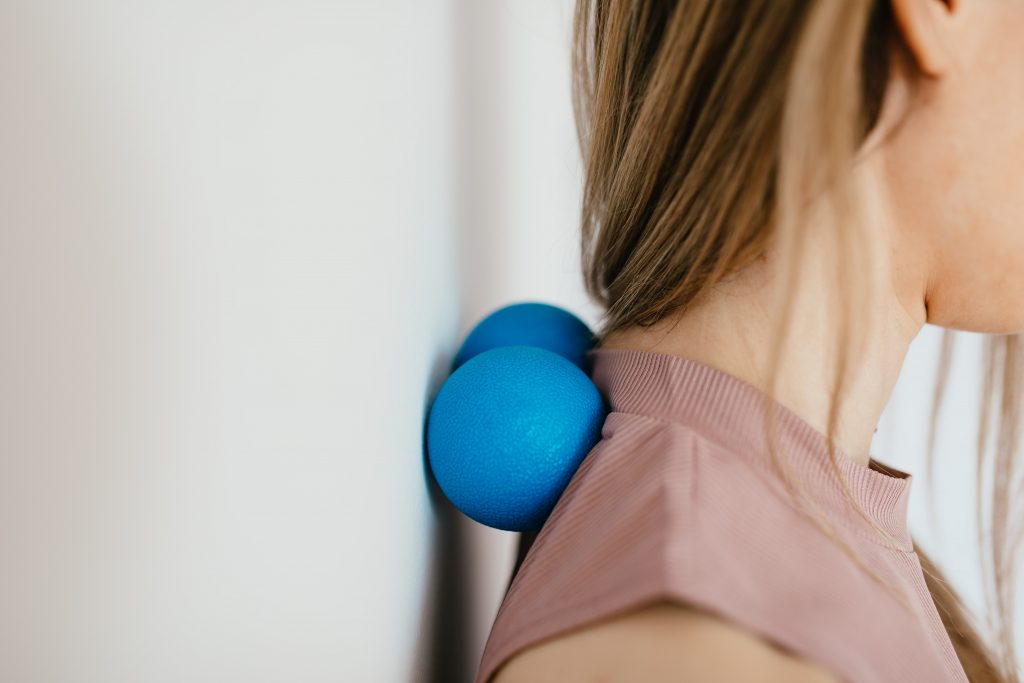 Plush Slippers
Since it may be cold during the holiday season, you can surprise her with super soft plush slippers that she can wear around the house all the time. What is more, her feet will never get cold again, which is a win-win situation, and she will certainly feel cozy with her new favorite slippers. Plus, if you find some cute ones with holiday-themed colors and designs, even better.
Korean Sheet Mask Subscription Box
Your girlfriend probably adores putting on face masks in order to clear her face and have that special glow. And if you've seen her do that, or even if you've tried some of her masks, you know they work wonders and why she adores them. So, try and find subscription boxes for Korean face masks because those ones are some of the best ones in the market and she will definitely love them!
Holidays are almost here and if you haven't already found the perfect gift, then it is bound to be among some of these listed. So take your pick and surprise your girlfriend with a gift that will help her relax and be thankful for you!
This is an article by Morgan Rose Elliott, an aromatherapist, yoga instructor, animal lover, and happily married mother of three. She enjoys reading biographies and writing poems, sunny days on the beach, and any shape and form of vanilla. Crazy about the '80s, her favorite band is Duran Duran (although kids prefer Franz Ferdinand, and the husband Blink182) and she is obsessed with Netflix original Stranger things. Follow her on Twitter.