If you're stuck at home due to coronavirus quarantines then you've probably got a lot of spare time on your hands — now would be the perfect time to start that side hustle you've been thinking about. And at a time of massive uncertainty, who wouldn't benefit from a bit of extra income and added security?
Below you'll find a guide to setting up your side hustle, and some ideas for simple businesses you can start at home:
How to Start a Side Hustle
The first step is to decide on what your side hustle is going to be. The best place to start is by looking at your existing skills or hobbies — can these be turned into a business? You want to choose something that can be started from home without much equipment or financial investment.
To achieve entrepreneurial success you have to be prepared to build your side hustle slowly — don't expect overnight success. You'll need to commit a serious chunk of your free time to the business for it to be worthwhile.
And if you're hoping to turn your side hustle into a full-time career then you need to set it up to succeed and consider scalability from the outset. Come up with a business name and brand to lay the foundations for your business.
You'll then need to set up a website, social media accounts, and start promoting your business in the relevant places — on LinkedIn, in local Facebook groups, trade directories, dropping off flyers, or spreading the word through your connections.
To scale the business into a full-time career you need to be using the right software and apps to run it efficiently. Spend time finding a good project management tool and marketing automation tools to ensure your efforts are focused and effective. It's also worth investing in yourself — many entrepreneurs will take advice from a mentor or coach.
For example, the benefits of breakthrough coaching include increased productivity and motivation that's sustainable. Time and money invested in yourself are never wasted, especially on the challenging (but rewarding) journey of starting your own side hustle.
As you start your side hustle you'll need to focus on exceeding expectations and provide the best possible service or product to your audience. Establishing and maintaining a good reputation is the key to growing your business. Most importantly though, make sure your side hustle is ready to provide a sustainable profit before you leave your main job.
Best Side Hustles During a Quarantine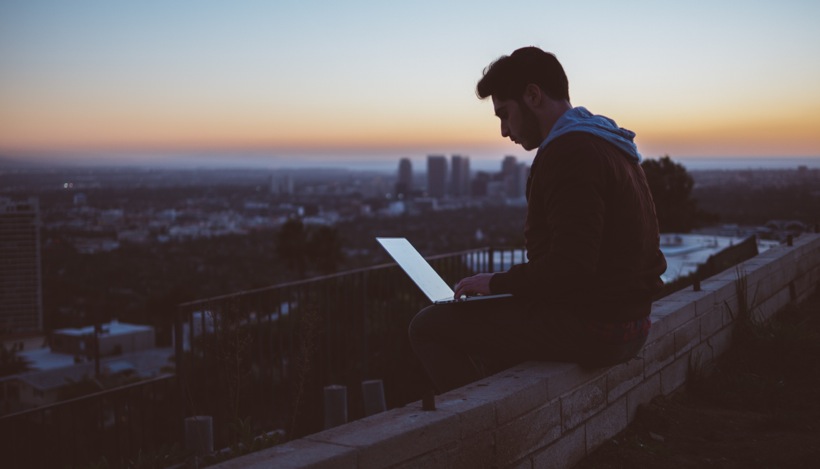 Freelancing
First of all, consider if it's possible to do your existing full-time job freelance. In industries such as marketing, design, programming, and finance it's common to find freelancers, but there are many more jobs that can be turned into a self-employment opportunity.
To get started you could do a few jobs for connections, friends, or family to enable you to build up a portfolio, then you just need to set up a website to offer your services. You can also find opportunities on websites that are an online marketplace for freelance services such as Fiver, Upwork, and Freelancer.
Dropshipping
If you're thinking of starting an ecommerce business as a side hustle then dropshipping is a good place to start during the quarantine. You don't have to invest in the stock or store it with this model. When someone places an order you get your supplier or manufacturer to ship it directly to the customer — simple.
With most people stuck at home, and few shops open, online shopping is huge at the moment. You need minimal cash to start a dropshipping business and it's relatively stress-free. You just need to find reliable suppliers to dropship from, set up a website, and market your store.
There are some risks with starting a dropshipping business because you are not handling and shipping the products yourself. Some people have experienced long delivery times or poor quality products being sent out.
To build a long-term side hustle from dropshipping it's important to regularly check the quality and delivery times of the products you're selling by placing test orders, and switch suppliers if necessary. You should also work with multiple suppliers to ensure you have a backup if one of them runs out of stock.
Another popular route for eCommerce-based side hustles is Fulfilment By Amazon (FBA). This is where you buy products to sell as a third-party on Amazon, but store them in Amazon's own warehouses so that they handle the fulfillment and delivery.
Handyman or Carpentry
If you've got a basic toolbox and a bit of skill with a hammer then you could set up your own side hustle as a handyman. Lots of people in quarantine have started home improvement projects and as restrictions ease they're going to be looking for someone to finish off the job (or fix their mistakes). Alternatively. you could use your carpentry skills to build handmade or repurposed items such as planters, benches and other furniture made from wooden pallets.
Do a few projects for friends and neighbors and get them to spread the word. Set up a website for your side hustle, use social media to promote yourself, and list your services on sites such as Gumtree or tradesperson directories.
YouTube Tutorials
Any of your hobbies or interests that involve a certain level of skills can be turned into how-to video tutorials for YouTube. If these videos are useful and entertaining then they'll become popular and you can allow ads on your videos to monetize them.
For example, you could create videos that show how to fix or repair things around the house, how to do simple DIY projects, or how to cook different recipes. You'll need to research what people are interested in watching and invest in a good quality camera if you're hoping to get thousands of viewers and turn your side hustle into a business.
Other Great Side Hustle Opportunities
These are a few other simple ways to make a bit of extra money on the side:
These are just a few examples of side hustle opportunities, but there is more. You could also make money by completing surveys online, becoming a virtual assistant, copywriting, proofreading, and editing.
Know Your Skills Then Put Them to Use
The key to starting a successful side hustle is to find something you already have the skills or interest for, and having the determination and patience to develop it into a fully-fledged business. And while some side hustles might only ever provide a bit of additional income, during quarantine you'll have all the time you need to set up something that could be far more lucrative than your current 9-5 job.
This is an article by Kayleigh Alexandra, a writer, and small business owner. Kayleigh is an expert in all things content, including freelance, marketing, and commercial strategy.