A great destination can be either forged from iron, sweat, and modern engineering, or it is hand carved by Mother Nature, herself. British Columbia is a hikers dream, a dreamer's getaway, and the last place you'd ever want to see lights, glam, skyscrapers, and gambling. Not that these are bad things, but even the hardcore city guy needs to get away from all that. And that is exactly what you get when you visit BC, Canada. You also get fishing, biking, diving, golf, rafting, surfing, and skiing.
Take your pick between towering mountains and glimmering lakes, or steamy rainforests, bustling wildlife and Kermode bears. You've also got the choice of sandy beaches (rocky ones too), surf-ready waves, scattered islands to explore, and plenty of blue sky and sun. But actually, to be quite honest you don't even need to make any long-term choices between the three varieties of the landscape because all those options can be made within the same trip considering they are all located in the same place, BC, Canada.
Here is a handful of my personal, hand-picked favorite places to visit.
Where to Go
Tofino
Tofino is popular for its spectacular views, multiple islands, hiking, fishing, kayaking, beaches, and of course, cold water surfing.
For accommodations you want to stay at a Tofino Resort that's close to everything and reasonably priced.
If you time things right you can visit during one of the many festivals or just for the surf.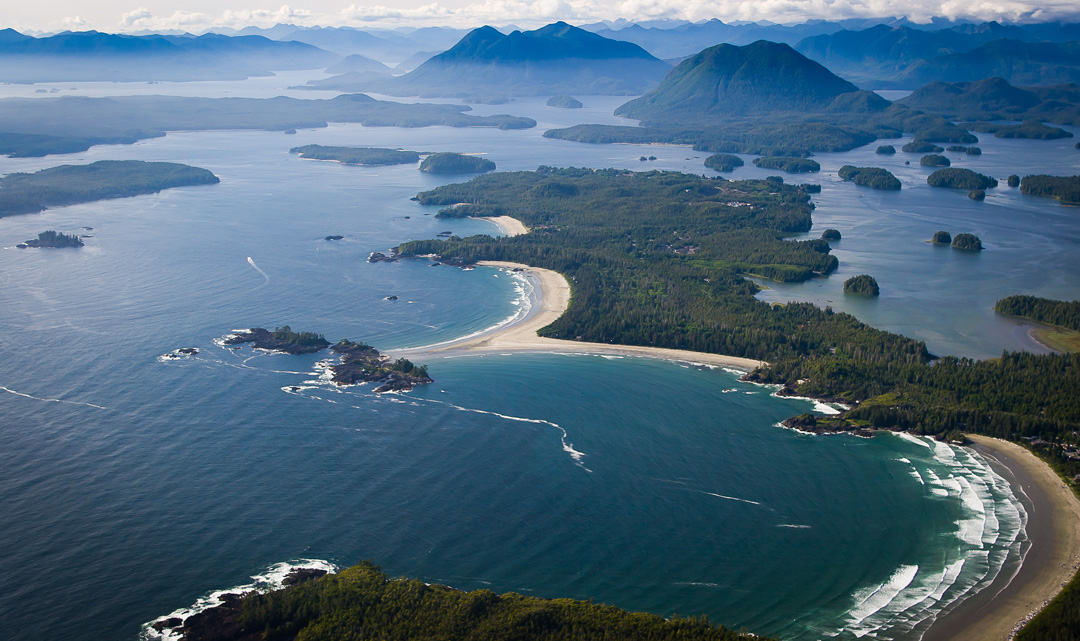 Nimmo Bay
The Nimmo Bay resort is particularly known for its fishing, but don't let that fool you into thinking that is all it has to offer. Cradled among the mountains, this is a destination that you can really immerse yourself into and you may even find that you lose track of all space and time, which should be the goal of any vacation.
Haida Gwaii (Queen Charlotte Islands)
The Queen Charlotte Islands is known for big outdoors, big fun, and BIG salmon (check out the photo below for further proof). I have spent many a day here hiking, kayaking, and whale watching, and I never seem to tire of it. If wondering where to stay we recommend the Langara lodge.
Campbell River
The Campbell River area offers a getaway that may include fishing, fishing, and admiring a few whales while doing more fishing. This is world class salmon fishing, by the way. The kind of stuff that can lead to marking off a few notches from your man card. A couple hours north of the ferries in Nanaimo, the scenic drive along the Vancouver Island highway makes it worthwhile. If wondering where to stay, we're a fan of Painter's Lodge and recommend.
Kootenay National Park
Nestled in the heart of the Rockies, Kootenay National Park is a place for reflection and deep contrast. The seasons have no rules here. You may find yourself among a glittering icy mountain pass one minute, and a steamy hot spring the next. If you like variation among your travels, you'll have a diverse collection of options here. If you're here (or Yoho) you should pitch a tent.

Yoho National Park
Also located in the Canadian Rocky Mountains, Yoho National Park uses the power of water to entice all your senses. Everything from Emerald Lake, Kicking Horse River, and Takakkaw Falls can be found here, and that list is only the beginning of the water features in store for you.
Glacier National Park
Okay, so I'll admit that this is my favorite park, and that is not to say it is truly better than any of the rest, but it does offer its own set of unique experiences, including a drive up the 'Going-to-the-Sun' road, a stop by Lake McDonald Valley, and the Many Glacier. Of course, if you're the type who prefers a National Park practically all to himself, North Folk is pretty uncrowded, but only because it can only be reached by private vehicle.
Whistler
The Whistler area may be primarily known as a ski destination, but I'd like to take a moment to mention its new Peak Suspension Bridge overlooking West Ridge. This cantilevered walkway spans 130 meters (426 feet) and would be the perfect end to an all-day bike ride up the paved valley trail.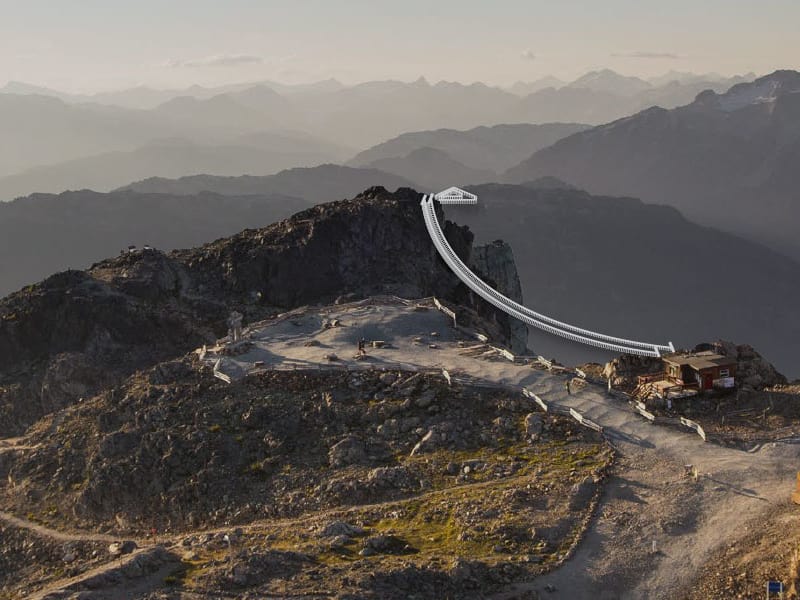 But what Whistler is most known for is its 8000 acres of pure winter sports. They've got skiing, snowshoeing, tubing, and dog sledding. Then once the sun goes down the area becomes a hot spot for great food, fire entertainers, and making some new friends among its lively nightlife.
Kelowna
As we've made our way around BC, you may have started to think that nothing really great lies in the middle. Well, that couldn't be farther from the truth. Kelowna is a laid-back area offering orchards, markets, golfing, a waterfront boardwalk, breweries, cideries, distilleries, and wineries. The food is great, the weather is perfect, and the Okanagan Valley will have a couple of surprises in store that I've promised not to mention – because quite frankly, it is just better to see for yourself.
Canada, BC is an awfully big place for one man. But within all that space you'll discover small caricatures of yourself that you probably never knew existed. A man that can navigate the wild, reel in a 50 pound Salmon, and at the end of the day, still sip a glass of wine with class and sophistication. There is a connection to all of us through the massive trees, towering mountains, and grappling oceans. A connection to Mother Nature that is hard to experience while buried within the concrete jungles of urban city life.
Go north young man – British Columbia is calling.
How to Find it
You probably have been to Seattle, Washington before, and may not have realized that all this wild abandon lies just two hours north from there. And if you need to ask if it is worth the time to get the paperwork together and make the trip, I'd say that you were hardly paying attention to all the proof I laid out above. Go on and have yourself another look.
Also See:
Ski Guide – Slopes, Powder and Bunnies
Colorado's Greatest Road Trips
Single and sexy. Hello ladies..