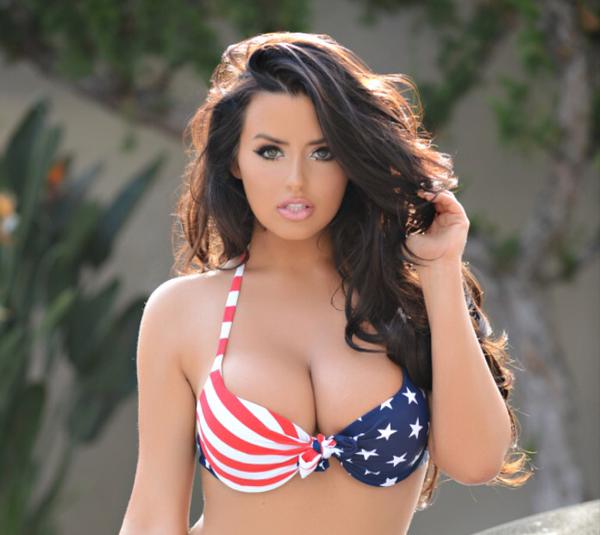 Not every woman featured below is a born and bred American. But what they all have in common is the determination and pride to live out the American dream utilizing the most stars and stripes as they can – and the least amount of clothing permissible in a PG-13 environment. And let me tell you, some of these women have gotten pretty creative with the use of denim, the American flag, string, and body paint to help us get the point across.
"I see some half-naked women, so what's that got to do with the celebration of Independence?" you ask with patriotic curiosity. Well, we ask you to look past the stars and stripes featured on these beautiful women. We ask you to see through these tiny bikini's and ask yourself just what kind of photos you'd be looking at if we did not have the very freedom and rights we do today?
And that's worth celebrating in our opinion. God Bless America!
Also, See
Tribute To America – Bikinis and Freedom
Urbasm Salutes America and the Bikini Bombshell
Happy Independence Day
Happy July 4th
Single and sexy. Hello ladies..