When it comes to living the dream or luxury lifestyle, you might say Bruce Wayne had nothing on these guys.
Some ask whether money can buy you happiness. For most, it might depend on what you desire.
We did our homework and narrowed the leading playboys down to a select few.
Dan Bilzerian
Living his lavish lifestyle with the help of a trust fund, Dan Bilzerian shares his escapades of women, guns, and gambling on social media, although not necessarily in that order. Often with his posse or entourage of scantily clad women, Dan is the man. He's also appeared in a few movies like Lone Survivor, Olympus Has Fallen and The Equalizer to name a few.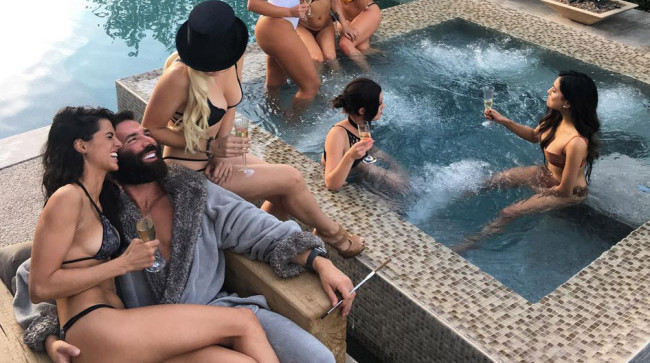 How did Dan become famous? Well, it might all have started with a video where he's in the background at the World Series of Poker watching a game while a woman he's with is stroking his beard. It blew up, making the rounds on the web, and a star was born.
From there he became the (self-proclaimed) king of Instagram to share his adventures. In an interview with the Wall Street Journal he claims to have made $50 million from poker in a little over a year.
A day with Dan Bilzerian…
Travers Beynon (aka Candyman)
Some have called him the Australian version of Hugh Hefner, others have called this the Aussie Dan Bilzerian. Known to hold lavish parties at his mansion which he refers to as the candy shop, he's a playboy tycoon living the life that The Hef could respect.
We could go on, but we'll let his CV tell the rest of the story.
Apparently he is also the world's tallest man, standing at about ten feet.
A typical day at the Candyshop Mansion with Travers Beynon;

Tony Toutouni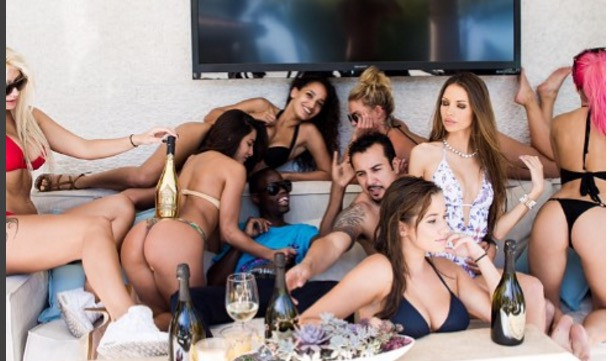 Another playboy to note is Tony Toutouni, known for posting his antics with bikini models, partying with celebrities and supercars.
Tony grew up in L.A. and is a personal friend of Dan Bilzerian.
A self-made millionaire, Tony lives the dream while the rest of us live vicariously through him.
You can learn more about his rise to fame here;
Honorable mentions for other playboys and casanovas:
Leonardo DiCaprio, Drake, Lapo Elkann, Matteo Marzotto, Floyd Mayweather, Danny Lambo, Alex Rodriguez, Fahd Hariri, Paris Latsis, Prince Azim of Brunei, Salvatore Ferragamo Jr, and of course Charlie Sheen.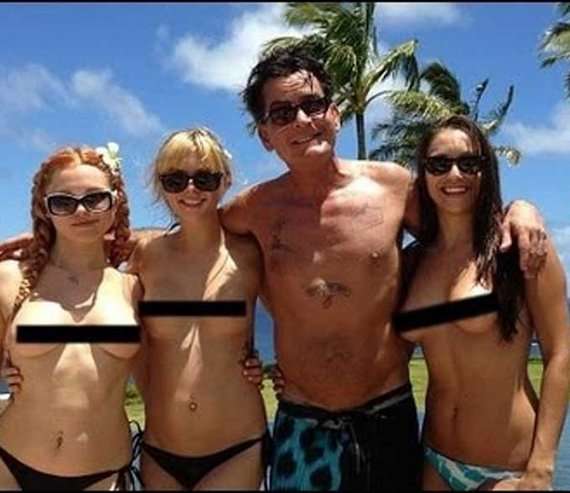 But let's not forget Hugh Hefner, a man before his time.
While there are other playboys out there, we had to draw the line somewhere.
Gentlemen, we salute you.
Recommend Read:
Inside Look at the Yotta Lifestyle
Eric has written for over a decade. Then one day he created Urbasm.com, a site for every guy.