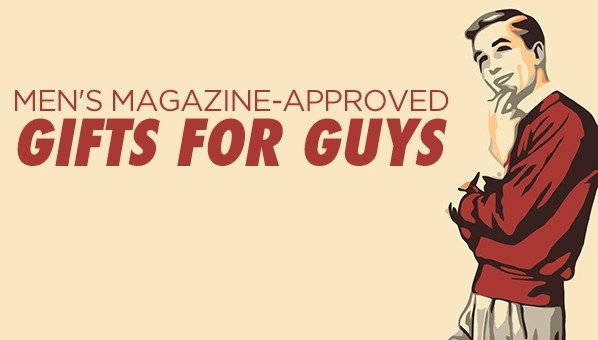 It's the most wonderful time of the year!
The Urbasm Holiday Gift GUYde is back with the best ideas for the 2017 holiday season:
1) Arbonne Men's Gift Set – $122
The holidays can be one those times that end up being stressful enough you need a second vacation to cope with the first one.  The travel between houses, awkward family dinners and last minute gift runs can take a toll on how you look.   I've already covered Arbonne but thought their men's gift set would be good to bring back for the Gift GUYde this year.  It includes a micro-exfoliating cleanser, anti-aging sunscreen and my favorite, the eye repair cream.
Available: Arbonne
2) W&P Design Moscow Mule Travel Kit – $24
Don't let the airline bar cart limit your cocktails.  If the traditional well selection and soda isn't your cup of tea, the W&P Design Moscow Mule travel kit is ideal.  It's TSA-approved and is a great choice assuming you're not on a Virgin flight that already has craft cocktails on standby.
Available:  Sur la Table, Macy's, W&P Design
3) Tickets to Foo Fighters Concrete and Gold Tour – Varying prices
Getting tickets to the Foo Fighters 2018 tour is a surefire way to impress any guy on your list.  Dave Grohl and crew haven't toured since 2015 and may not have stopped in your city last time.  Don't worry New Yorkers!  There are multiple appearances at Madison Square Garden so you should be able to get a hold of tickets.
Available:  LiveNation
4) Bose QuietComfort 35 Wireless Smart Headphones II – $349.95
Speaking of music, there's no better way to listen to your favorite act than Bose noise-canceling headphones.   That Moscow Mule you made using the W&P Design kit?  You'll really savor it when you can't hear the crying baby two rows behind you.  You can even customize the color scheme of the headphones to make sure your gifting game is on point.
5) Old Spice Holiday Gift Pack – $10
I'm pretty sure this year's gift packs don't actually come with the exploding Yule log, but on some level, I wish they did.  If exploding social media messages don't signal when you want something, I don't know what will.  It's a great gift for someone who you're looking at a more casual price range for too.
6) Off-White Map Around L/S T-shirt – $355
Off-White is a more luxurious brand, but this Map Around t-shirt is too cool to resist.  Most of the gifts I've selected this year were picked with the idea of a trip in mind, and there's nothing I'd rather wear to travel to my New Year's destination than this top.
Available: Off-White
7) Levi's 501 Jeans (Black) – $40-50
It's hard to knock a classic like the Levi's 501.  After all the holiday cookies, drinks and mashed potatoes, chances are black is going to be your friend until your New Year's resolution kicks in.  The jeans also make a nice alternative to slacks if you need to show up the office looking nice but feeling comfy.
8) Pebble Smartwatch – $50
$50 for a smartwatch that can view calls, text, emails and calendar appointments?  Sounds too good to be true, right?  Thanks to Pebble you can do all the main things your friends with Apple watches do without the stigma of being too bougie.  It's a really simple, clean watch compatible with iPhones and Androids that will get people asking where you got it.
Available: Amazon
9) Coach Space C210 (White) – $195
Unlike most of the gifts I've mentioned so far, I'm specifically listing this one specifically because it is on sale.  $200 for sneakers from Coach is not bad at all, and if you're having a Stranger Things style moment, these are the perfect pair of kicks to rock some 80's flair with.
Available: Coach
10) Longchamp Boxford Document Holder (Large) – $325
You know that one closet that you pack everything away in before you have people over so they don't know how messy you are?  This concept very much applies to why I love the Boxford bag from Longchamp.  It swallows my laptops, chords and other devices while offering the utility of a suitcase with its dress shirt fastener.  Not freaking out over whether my American Airlines Cuban sandwich is going to spill mustard on my shirt during turbulence has been a welcome life change.
Available: Longchamp
Jason Wilson is a creative innovator trying to learn everything he can about this hectic vortex called life. He currently perform freelance social media, PR and web promotion strategies. Follow Jason on Twitter: @JasontheJumbo