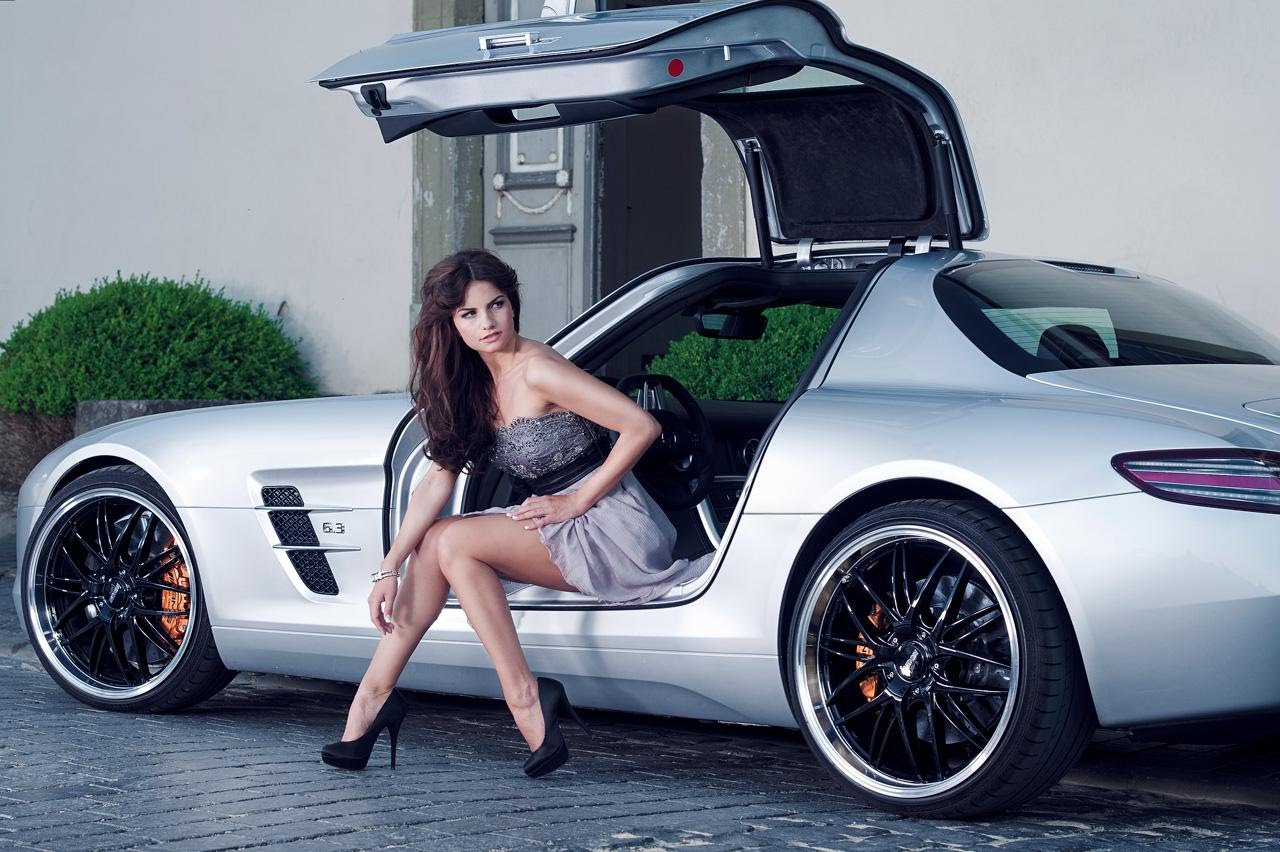 According to one fancy pants lawyer, when a man wins the lottery he should hire a team of boring, educated nerds to help build a secure trust. According to Forbes, a man should pay off debts, hire more nerds, and live within a strict budget.
But according to the majority of winners who are dead broke within three years of winning – this is your chance to live the dream. And we think that this is exactly what you should do. A dream that should begin with a proper $36 million bachelor pad, living sky garage, and a simple shopping list – beginning with the…
Mercedes-Benz SLS AMG GT
There are more elaborate and expensive supercars than the SLS AMG GT, but hey, the lawyers are telling us to set a budget, and this car could actually be considered an investment. The SLS is technically used, considering Mercedes no longer makes them (since 2015). But even though these can be purchased from as far back as 2011, they are still one of the quickest, loudest, and most enjoyable cars you will ever drive. As a bonus, it is also one of the few 'budget' supercars that are still valued the same today, as they were six years ago ($180,000).
Dodge Tomahawk V10
With all the money we saved on the SLS AMG GT, I'd get a little frivolous and hit up the Dodge dealership to order a Tomahawk V10 motorbike for anywhere from $550,000 to $900,000. They'd likely politely usher me out the door after trying to sell me a 2017 Viper in its place. But I wouldn't settle for anything less. These "rolling sculptures" were built by Dodge as a publicity stunt and therefore were never intended to be street legal. But as easy as $1,000 can persuade a cop to look the other way, we can also assume the Tomahawk's 500HP Viper V10 would be capable of 0-60 in less than 3-seconds and a top speed well over 200 mph. Just take my money, please and thank you.
Equus Bass 770
There hasn't been a hand-built automobile worth my attention since the old V8 Shelby Cobra – until the last few years. The Equus Bass 770 is the modern muscle car for the eccentric gentleman who can't decide if he'd rather own a retro Mustang, Camaro, Challenger, Charger, GTO, or Baracuda. It's also built for the guy who can afford to invest over a half mil for nothing more than an LS9 6.4L V8 worth 640HP, a rear-mounted transaxle, six-speed dual-clutch manual box, ball shifter, and a big grin plastered on his face until the day he finds himself back in the unemployment line.
Worth it? We think so.
We'd also recommend hiring the services of a good interior designer to help you upgrade your current sofa and coffee table situation. I mean, you might as well have a cool place that will appeal to the vast majority. You know, something like the living space of Tony Stark (Iron Man).
Mother Ship
And having a yacht is always cool, but might we suggest a 'mother ship' that uses a standard sized yacht as a dingy, features its own mini-submarine, and a full-sized helipad to skip the most boring parts of ship ownership, like transporting and docking. A man with newfound wealth owes it to himself to have an amazing bachelor pad, if nothing else. Maybe a zombie proof home, just in case.
Last Meal
If you were to have one last meal before handing over what's left of your once great lottery winnings to the bankruptcy court, what would it be?
Mine would be a burger.
But not just any burger. A burger dusted with pure gold and topped with things like blini, James Montgomery cheddar, black truffles, creme fraiche, caviar, and a quails egg. But is it really worth its $295 price tag at the Serendipity 3 restaurant located in New York City? Well, after I win the lottery – I'll let you know.
Also see:
What an $80M Bachelor Penthouse on Billionaire Row Looks Like
A Successful Man's Life Should Be More Than Half Full
Dream Garages – Fit For a Supercar
Single and sexy. Hello ladies..