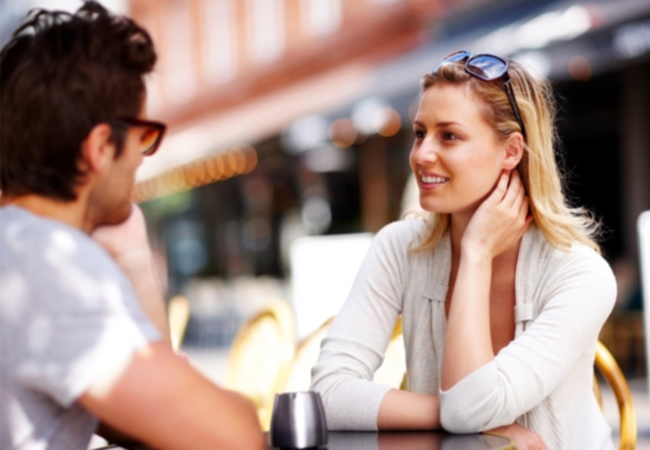 Don't be a Dud Dude
There's nothing (un)sexier than sending texts back and forth that say:
"Do you want to grab some food?"
"Sure, where are you thinking?"
"I'm not sure. What are you in the mood for?"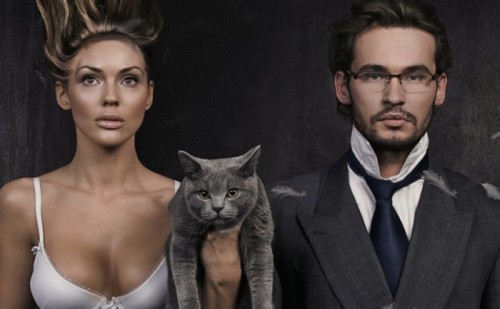 "Doesn't matter to me; anything really."
"Do you have a preference?"
"I'm totally open, What about you?"
When it comes to dating, don't do this. Impress the gal of your dreams by taking action and offering a solid idea that shows you put some thought into it. Here are ideas to help get you started:
His and Hers Workouts
You know the old saying: "The couple that works out together, stays together." Maybe not quite. But why not get started on the right foot and establish fitness as part of your relationship. Plan a date where both of you choose your own workout that the other has to try.
Show your willingness to try anything by hitting the mat with your date during her favorite yoga class. Then, if the weight room is more your scene, ask if she'd like to try out some bench press or bent over rows. Keep in mind, this is also a great opportunity to show your chiseled chest, legs, and back.
Off-Roading Adventure
Speaking of manliness, a date is just another great reason to take the truck into the wilderness and give those off-road tires some action. So, give your date some action, too — the ride of a lifetime — by going from pavement to off the beaten path.
And since you're a gentleman, give your date control of Spotify and let her choose the tunes for this date's soundtrack. Consider this a double date, too, in which you're spending time with both of your babes doing what you love in the great outdoors.
Grill Out with Your Crew
Group date! Show your girl you're ready to take your relationship to the next level by… introducing her to your buddies. A casual, outdoor barbecue with drinks and grub can help take off the pressure. For this party, though, make sire you're the grill master. Ditch burgers and hotdogs for steaks, ribs, and shrimp.
Show she's also worth the extra time for cutting your own fruit (instead of buying a fruit tray) and concocting specialty potato salad, like bacon ranch red skin potato. You may even want to consult with a female friend who can help with hanging twinkle lights; decorating with a plaid tablecloth; and adding fun, decorative flare, like a wheelbarrow with ice for holding the beers.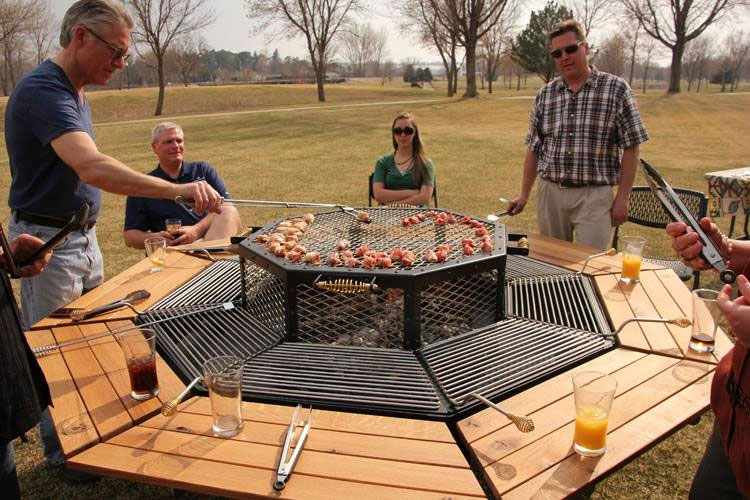 Stroll the Farmers Market
Take a unique spin on the romantic dinner date and get fresh ingredients at your local farmers market. Strolling through a farmers market is a charming alternative to pushing a cart through a grocery store and picking up items off shelves. Bring your own bags, so you're not only planning a nutritious date but practicing eco-consciousness, too (save the Earth: bonus points).
Afterward, keep with the theme of your day date and stop at Whole Foods to pick up wine. Since you may be spending more on fresh produce and grass-fed meat from the farmers market, don't feel guilty about going for a lower-cost wine from this list of recommended wine bottles for under $20.
Tour Your Town with a Buzz
Change it up and move on from the bar scene by taking a brewery tour. Enjoying a brewery tour in your city is like a booze cruise on dry land. This date has all the elements: taste-testing a variety of delicious fresh craft beer, learning something new and making new friends — all alongside your special sidekick. And, at each stop, you can pick up a growler, which you and your date can keep as a souvenir. Bottoms up, and cheers!
This is a post by Abby Terlecki who is a marketing copywriter for a university in Phoenix, Arizona. At 5 o'clock, Abby heads to happy hour at her CrossFit gym to hang out at her favorite bar. In between writing and lifting, She explores the Grand Canyon state and enjoys the outdoors. She earned her journalism degree from Ohio University and has since made the desert her happy home.