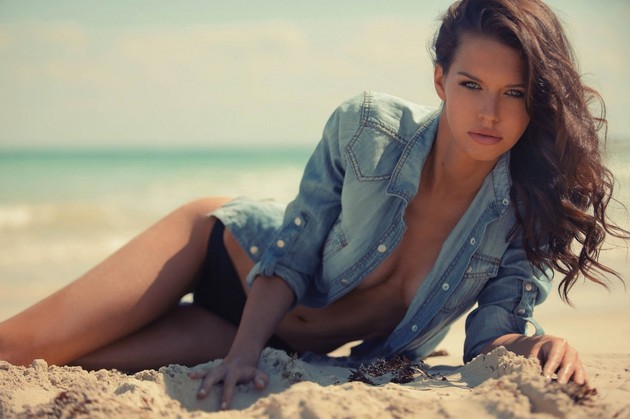 If you ever believed in love at first site, then Slovenian model Iris Kavka might be proof.
We had never heard of miss Kavka, but are now fans for obvious reasons.
Her big break (so far) looks to have been when lingerie brand Incanto chose to do a shoot with the beautiful Iris Kavka on Lake Como in Italy.
The only confusion for us is where she's from. We've read Slovenia, but also a few other places.
Some have called her the next Irina Shayk. Who are we to argue, but we'll see.
Either way, miss Iris Kavka is one to keep your eye on.
While we didn't find a whole lot on Iris Kavka, we did find this video.
Eric has written for over a decade. Then one day he created Urbasm.com, a site for every guy.