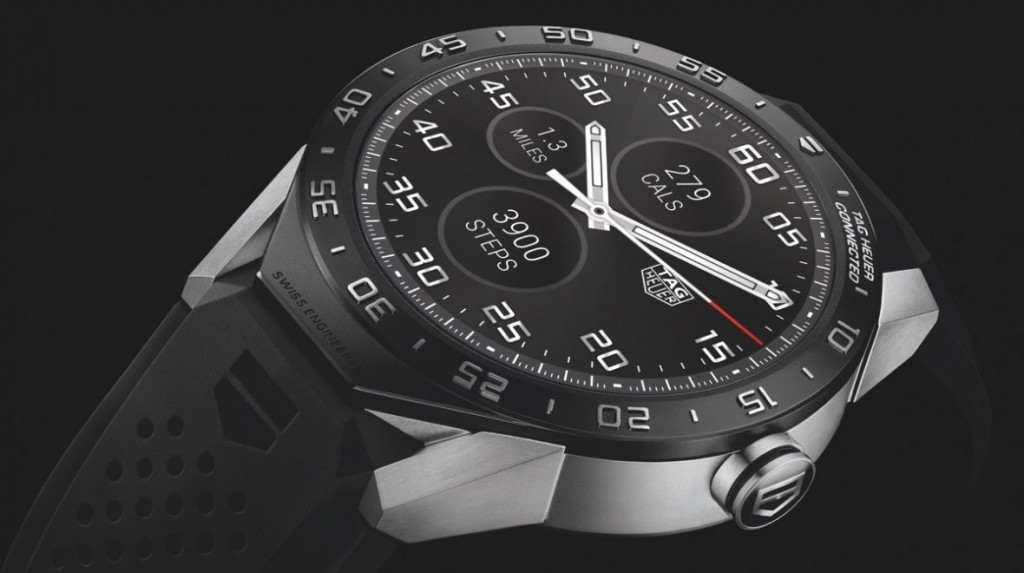 We were a bit hesitant about the TAG Heuer Connected watch considering its $1500 buy-in price. However, over the last couple months its classic design and (dare we say, practical) functionality has won us over.
Its 46mm face is bright and bold, and its case and lugs are forged out of a grade 2 titanium, giving it a touch of extra class and weightlessness not often seen in this type of watch. And being that the Connected is slightly over-engineered means it will help its survival in the urban jungles of daily use. And while we're not always a fan of rubber straps, this one comes with a grade 2 titanium buckle, which hedges us towards approval.
And as much as we like its classic chronograph face, we like the option to update it classic appearance with something fun every now and then. This month TAG Heuer is featuring 6 new face designs to celebrate its partnership with the Carrera Panamericana race.
It's true that a lot of 'Connected' watches can do just what this one does. But if you prefer a little extra class and finesse to go along with its execution, then the TAG Heuer price tag starts to make a bit more sense.
Learn more about Carrera Connected from Tag Heuer
About
Loves bourbon, travel, and spending time with family (in that order).