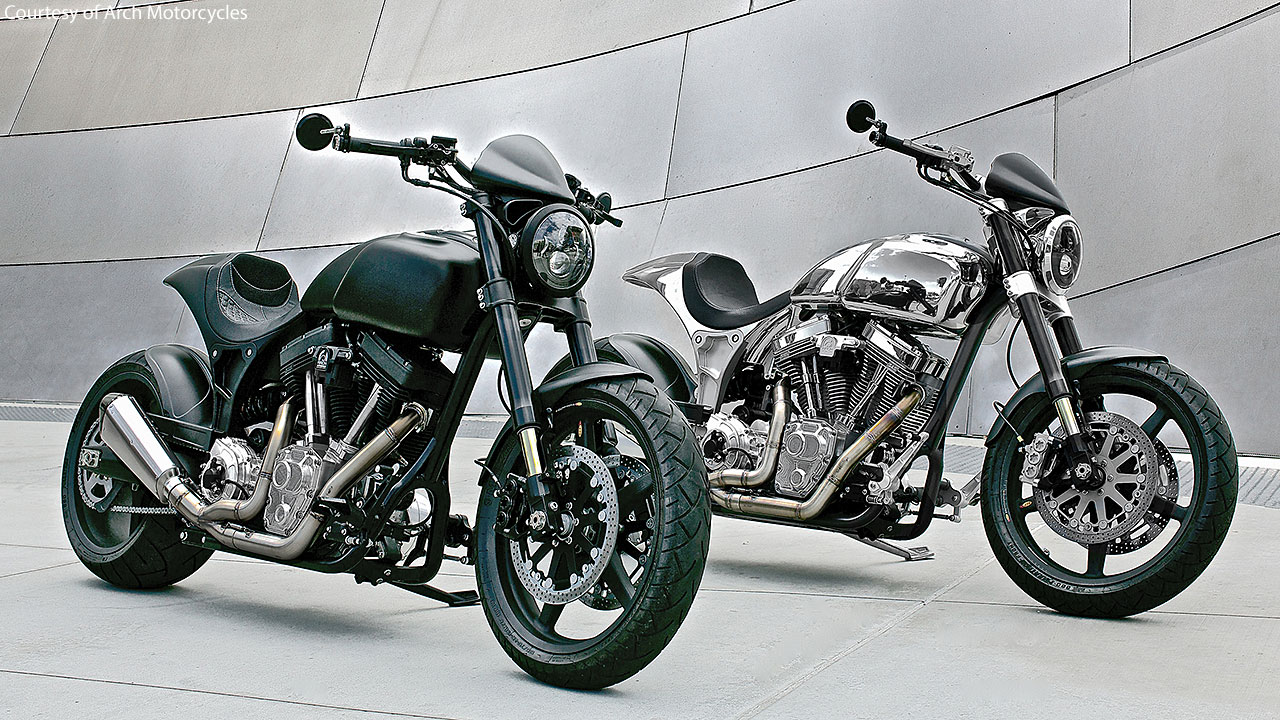 Designing a legendary motorbike takes more than the streets smarts of engineer/fabricator, Gard Hollinger, and the Hollywood name of long-time bike enthusiast, Keanu Reeves. And quite frankly, the fact that these two have collaborated to build a legendary bike meant nothing to us… until we saw the result of their efforts:
This is the Arch KRGT-1.
Willed to Life from a Solid Chunk of Billet Aluminum
The KRGT-1 is a traditional V-Twin on paper, but its form and function has been refined to deliver an experience beyond any other exotic bike on the market. It's the little things that stand out on this bike, including it innovative air intake which cleverly fits between its billet aluminum fuel cells. This means its silhouette has been honed to remain sleek, and the riders position no longer has to be compromised by tradition.
The quality of its build also involves the process of taking massive chunks of aluminum and then whittling each piece down until it is just one solid functioning piece, rather than a thin, molded substitute. We're talking about 534 pounds of aluminum machined down to two 9-pound fuel cells. A process which takes no less than 66 hours and offers the bonus of providing an extra amount of chassis rigidity. And this level of detail continues throughout their interpretation of the KRGT-1's light housings and swing arm.
Form and Function
And the payoff for all these hours of billet machining is not just less flex, but noticeable savings on weight that would otherwise be wasted on such necessary add-ons, as wire channels and plastic light lenses. This bike also comes with a generous amount of other impressive material upgrades, including titanium axle adjusters, carbon fiber wheels, and a lithium-ion power cell. The KRGT-1 is both a masterpiece in form and function and in our opinion, is definitely worthy of its $78,000 buy-in price.
Learn more at Archmotorcycle.com