I am not a wine expert. I drink warm beer on Sundays, choose the boxed varieties over the glass bottles because they sit in my refrigerator without falling over, and the last time I spoke the word 'acids' was in my high school chemistry class. But I do know what I like – and I like this wine.
These aren't expensive, nor particularly over-complex in flavor, but they do come with a collection of man-centered names that any guy will understand. I don't usually bother reading wine labels as they don't really offer me enough information to base an intelligent decision on them. But when you mentions the flavors of blueberry pie and chocolate covered raspberries, yeah, now that's something that I can make a call on.
So Motto reached out to us a few months ago to sample their three offerings, which amounted to a 'Gung Ho' – their Red Blend, 'Unabashed' – their Zinfandel and 'Backbone' which is their version of a Cabernet Sauvignon. Normally, I choose my wines using the "Three Step" system beginning with knowing what to expect from a certain wine, matching it to the occasion and then finally matching it to the person (or persons) I will be drinking it with. However, with Motto they make it even easier.
Gung Ho
The Gung Ho Red Blend by Motto is there for you when you really don't have the time to be reading charts and definitions. It offers a nice blend of red flavors that is not too dry, nor too bold, with just a bit of delicacy and a hint of blueberry pie. This was a nice simple wine that seemed to be up for just about anything. However, this was not my favorite out of the three, although it might be the most versatile.
Unabashed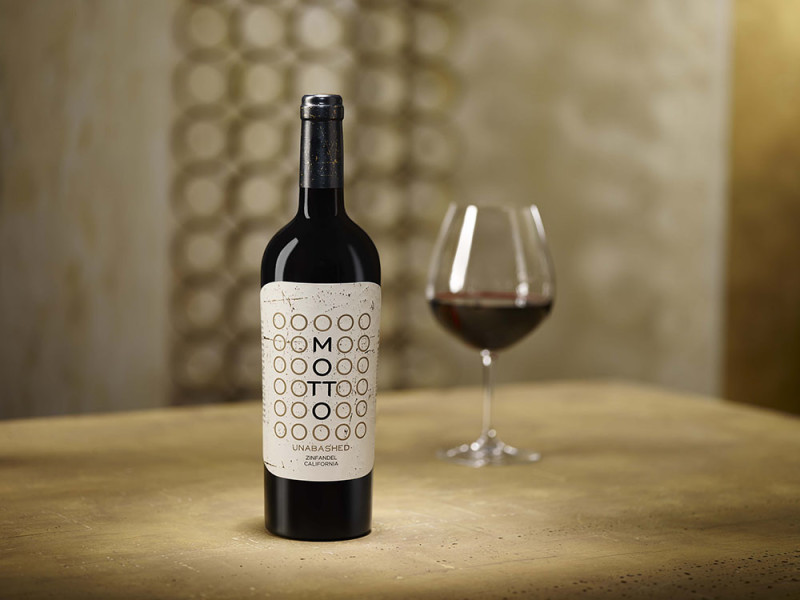 The Unabashed Zinfandel was indeed smooth, offering notes of leather and spice and finishing with a bitter-sweet fruit salad, Motto prefers to describe as chocolate covered raspberries. As Zinfandel's go, this paired well with a good burger and fries or a nice cut of steak. And as much as I enjoyed it over the course of a couple meals, this was not the one that really knocked it out of the park for me.
Backbone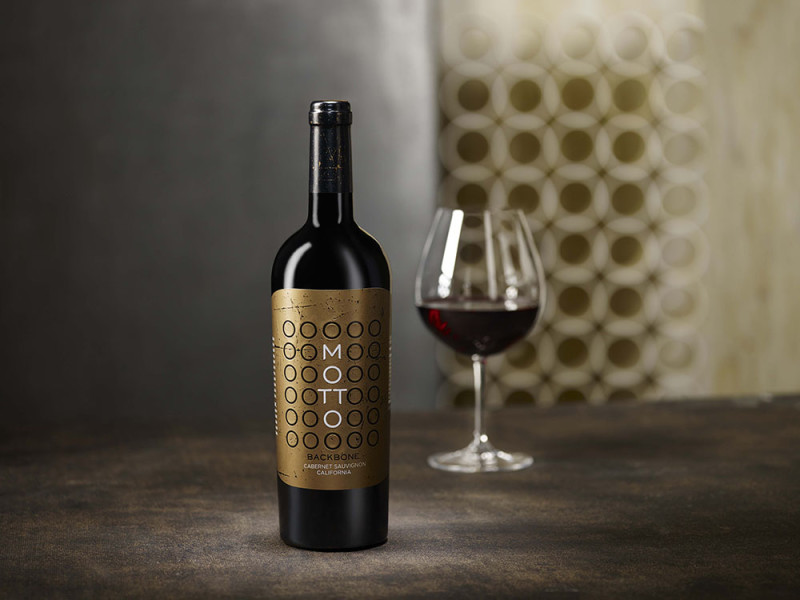 I am convinced that Motto calls their Cabernet Sauvignon their 'Backbone,' as it really does take charge with its concentrated flavors, which are only softened by its delicate aroma and initial smoothness. This is a true red, rich and full wine, but it behaves itself well and plays nice with your palate, leaving a clean aftertaste and just the right mix of berries and wood notes. This is my kind of wine, and I don't think you could really go wrong with it. I looked forward to coming home to a glass of this for several nights and plan on ordering more for the holidays.
But the thing is… wine is a very personal preference. Every person reading this will be drawn to different flavor notes, aromas and degrees of smoothness. But for around $15 a bottle you certainly are not taking much of a chance to find out if Motto is going to become one of your go-to bottles should the occasion call for something fancier than a cold can out of your fridge.
It's dark, it's bold, it's red… and it ships to around 30 states at a reasonable cost. If you live by the Motto that you'll try anything once, you just might jive with Motto's own adage, which is to "push boundaries—ruffle feathers—learn the rules, so you can break them."
Check them out here.
Single and sexy. Hello ladies..