The French believe that drinking wine with good friends has a way of making the time spent that much more enjoyable. Most players know that wine has an aphrodisiac affect on women, that can turn a no, into a we'll see how I feel after we finish the bottle.
However, a wine connoisseur knows that just any old wine does not possess the power to create a memorable evening. In fact, a good wine can be made great or poor, just by what you choose to pair it with, and we're not just talking about rose petals, a hot tub, and a box of chocolates.
Step One: Know your wine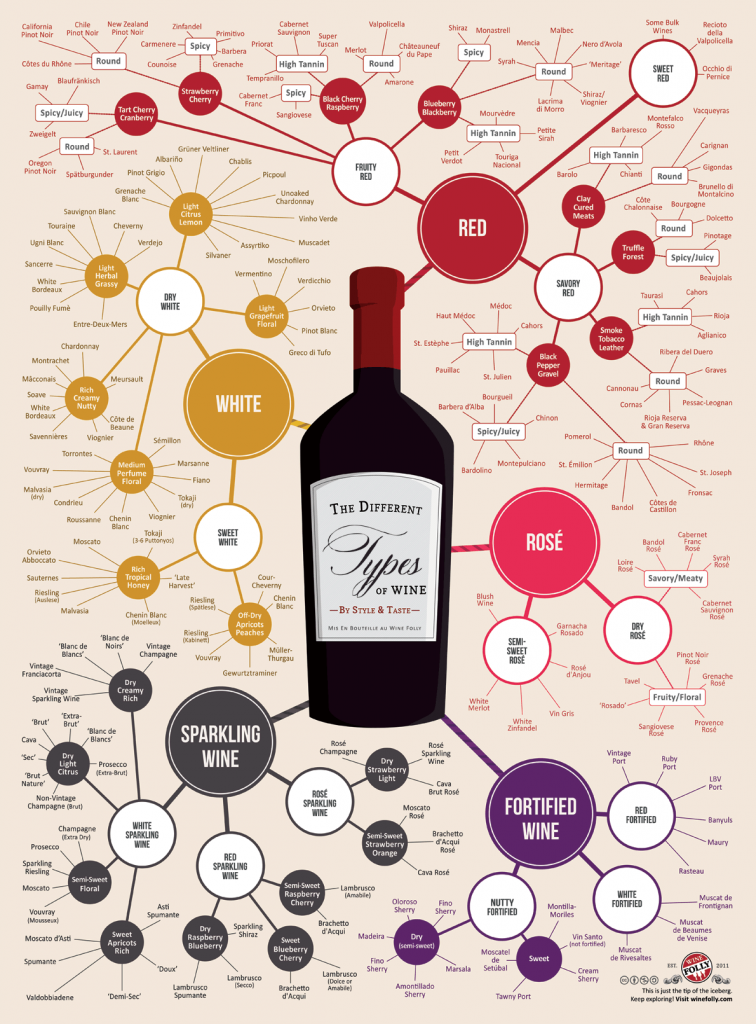 There are many different flavors of wine, which get their unique aroma and taste from the region where the grapes were grown. We can break this down into a very simple chart that lists some common wine flavors that you will want to familiarize yourself with.
| | | | | | |
| --- | --- | --- | --- | --- | --- |
| Wine Name | Wine Type | Aroma  | Feel  |   | Region |
| Barbera | Barbera is a popular dry red table wine. | Blackberry, black cherry, raspberry, plum | Smooth | | Italy, California |
| Cabernet Sauvignon | The Cabernet Sauvignon is a full, rich, dark wine. | Dark berries, cedarwood | Smooth with a coarse finish | | France, Italy, Australia, California |
| Malbec | Malbec is a dry red wine known for its dark color and pronounced tannin | Plum, black pepper, blackberry | Full and rich | | France |
| Merlot | Merlot is a dry, lighter red wine, known for its soft, pleasing flavors. When in doubt, you can't go wrong here. | Plum, cherry, floral | Soft | | France, Italy, California, Washington |
| Syrah/Shiraz | Powerful flavor, yet a refined texture to the palate; Shiraz is a dry wine with a bit of a bite to it. | Black pepper, blackberry | Smooth, round | | France, Italy, Australia, California, Washington, South Africa |
| Pinot Noir | Pinot Noir is a dry red, with much smoother and earthy flavors than Cabernet. However, be advised that it is also more expensive, due to the exclusive nature of the grapes used. | Cherry, plum | Smooth with a crisp finish | | France, Oregon, California, New Zealand, Australia |
| Zinfandel | Zinfandel is almost grown exclusively in California and is used to make a variety of wines, from sweet rosé (White Zinfandel) to port wine. | Blackberry, boysenberry, plum | Smooth | | California |
Step Two: Know what kind of wine fits with the food you will be serving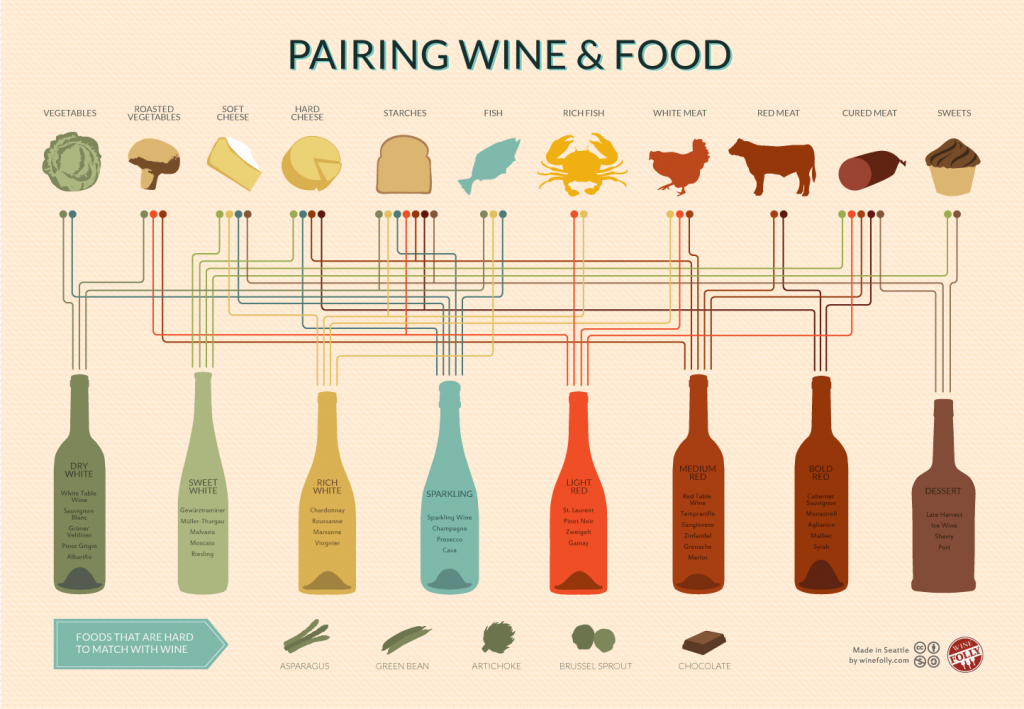 As you look over the above chart, you will notice that it is actually fairly simple to choose a type of wine based on what you will be serving for the evening. Lighter colored wines go with most appetizers, including those consisting of vegetables, cheese and bread. Light reds are preferred with seafood, medium red with chicken, and your boldest reds pair well with most red meats and tomato sauces. However, you also have to consider the type of person (or people) who will be drinking it.
Step 3: Consider the personality of the person (or person's) who will be drinking it
Eric has written for over a decade. Then one day he created Urbasm.com, a site for every guy.