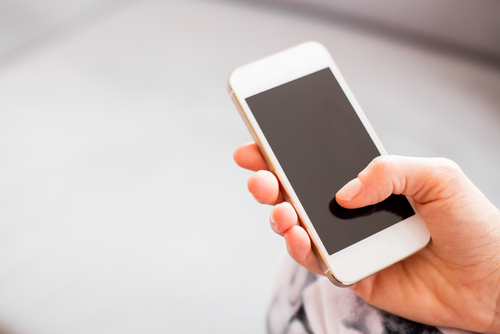 Apple's latest mobile operating system iOS 9 has been lauded for its stability and security. Where past iterations have left some users with the distinct feeling of "update guilt" the latest version has proven to work incredibly well out of the gate. Unlike with last years' shaky iOS 8 release, there aren't any app breaking glitches or data-spilling security flaws this time. In fact, the few updates to iOS 9 have included mostly improvements, with only the occasional bug to squash. As of right now, the consensus seems to be that iOS 9 didn't need to be fixed because it was the fix. Still, it's important for users to keep an eye on even the smallest updates to their smartphone's software. Here are some of the latest bug fixes and updates to iOS.
iOS 9 – A New Leaf
Not only did iOS 9 introduce a slew of new features for iPhone users, it also fixed some of the larger problems that kept users from fully embracing iOS 8's flagship features like Apple Pay. From day one, Apple Pay was met with hesitations from consumers who were weary of storing a wallet's worth of personal data on a single device. As LifeLock reports, it wasn't just the fear of identity theft or fraud, it was also the inconvenience of verifying all of your credit cards with banks, who were themselves worried that a single iPhone could become a repository for hundreds of stolen cards. Add to this a string of high-profile consumer fraud incidents like the one at Target and you're left with a customer base that wasn't extremely comfortable with the idea of storing their private data in the digital ether. Well, iOS 9 has the potential to change that. In addition to greatly increasing the number of Apple Pay-compatible banks, stores and loyalty programs, iOS 9 also improved the app's security while Apple worked with larger financial institutions to streamline the verification process. It's the perfect combination of technical support and consumer protection, and might be just enough to convince users to finally tap on the Apple Pay icon.
iOS 9.01 – The Little Things
The most ironic update included with 9.01 was a bug fix that caused iOS to freeze after users updated to 9.0. Other fixes included fixes to the alarm and time functions that could freeze or fail under certain conditions. A small fix was also made to Safari and Photo, which caused its video to distort if paused. At only 35 MB, it was one of the smallest updates to iOS ever released, speaking to 9.0's initial stability.
iOS 9.02 – An Extra Security Blanket
This update was somewhat more significant and did include a fix to a passcode flaw that was discovered just days before the patch's release. The flaw would allow nosy users to bypass the lock screen verification and view pictures or texts—an issue that has actually been reported with previous generations of iOS. Additionally, 9.02 improved the stability of the redesigned podcast app, which had a habit of crashing when updating with new shows. Perhaps the best update included here is app thinning, which lets users download smaller apps that only include the data needed for their specific device. For those of us who opt for the smaller storage sizes or still use a previous generation of iPhone, this feature is a game changer.
This is a post by Aaron Rote, a #Chicago freelance writer and poet specializing in quick wit and quick turnarounds.
About
Loves bourbon, travel, and spending time with family (in that order).