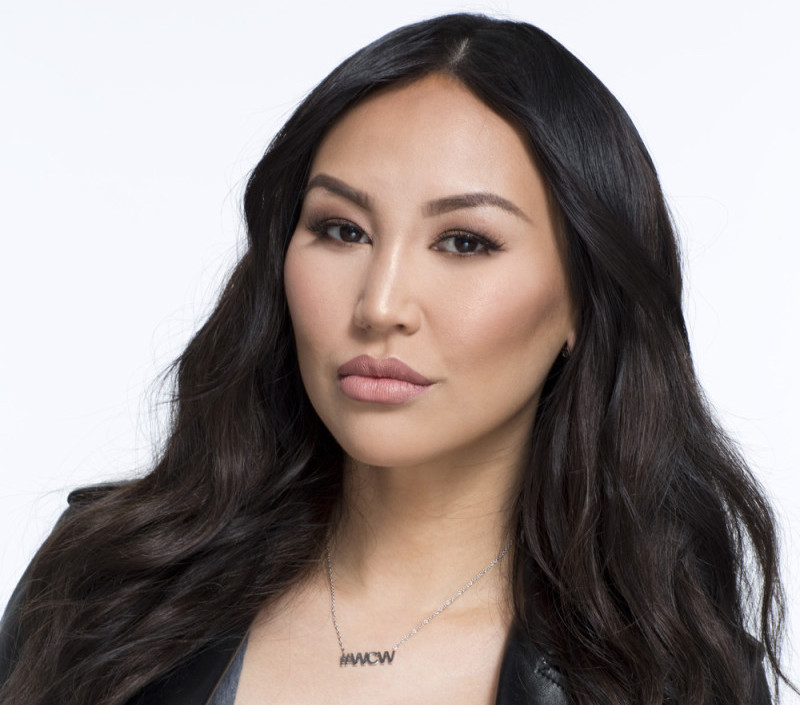 When it comes to living the best life possible, we are always open for some good tips. However, today we are getting our advice from the woman who invented the #fabuluxe lifestyle. Dorothy Wang is an international television personality and entrepreneur known for her role on E! Entertainment's hit series, Rich Kids of Beverly Hills. We know her as bold, forthright and not one to hesitate about telling it like it is.
Okay, we're big boys – we can take Dorothy's blunt and honest opinions. So we invited her to tell us straight up what would make us better men – and this is what happened next:
Urbasm: Hi Dorothy, what's going on?
Dorothy Wang: Well, right now I am most excited about my new sparkling wine (a.k.a. champagne) line. It's called "Rich and Bubbly". The Rosé is in this bubble gum pink and Swarovski bottle, but I made sure to also include a more masculine design for all you guys out there. The Brut is in a sleek silver bottle.
Urbasm: Yeah, the Brut looks nice. And we'd imagine you've also been pretty busy with your show. What would you say is the best thing about filming Rich Kids of Beverly Hills?
Dorothy Wang: I love the amazing trips we get to go on and exploring new places and cultures together. Ironically, the trips sometimes are the most dramatic, but I try to enjoy the parts that we can.
Urbasm: What would you say are the things in your life right now that make you truly happy?
Dorothy Wang: I think my family, my friends and the things that I have been able to accomplish. Don't get me wrong, I still have a long way to go, but it feels good to have been able to start a career for myself and make my own money. I'm excited about the future.
Urbasm: We can respect that. If you were to reinvent yourself today, what do you think you would do differently and why?
Dorothy Wang: Honestly, I don't know. I mean there are things, more like fantasies, that would be fun to come back as – but who knows if I would have the chops for it.
Urbasm: What has been your absolute worst dating story?
Dorothy Wang: OMG did you see when EJ and I went speed dating this season on the show? That honestly is probably my worst dating experience.
Urbasm: (laughs)
Dorothy Wang: Who knew four minutes could be that rough.
Urbasm: Yeah, that was pretty bad. So when a guy is trying to avoid 'bad' moments like those, what are the types of gifts he can give his girl and almost never go wrong?
Dorothy Wang: Jewelry or purses (laughs). But if you want to do something a little less superficial – a trip away or tickets to a how or activity together are always fun.
Urbasm: How should a man present himself on a first date to maximize his success?
Dorothy Wang: I think a man should present himself just as he is on a first date. Of course, the most charming and gentlemanly side of himself, but it's important to be genuine and truthful.
Urbasm: We absolutely agree with that. And part of that involves making a great first impression. So what are the seven items of clothing that should be in every man's closet?
Dorothy Wang: Baseball hat, grey hoodie sweatshirt, leather jacket, white t-shirt, jeans, sneakers and knit sweater.
Urbasm: What are the cues women look for in a man's appearance during a first date that will either make or break his success?
Dorothy Wang: For me, height! But I guess there isn't really anything you can do about that.
Urbasm: No, but we've heard that before.
Dorothy Wang: CLEAN FINGERNAILS! That's a big one.
Urbasm: Yes, that is important. And our final question, what are the three most important things that every man should know about being a better man, according to you?
Dorothy Wang: Hmm, I guess to treat everyone, but especially women (laughs), with respect. Be driven and motivated and passionate about whatever you are doing. And be knowledgeable about wine (laughs).
Urbasm: We can't argue with those. Thanks for speaking with us, Dorothy.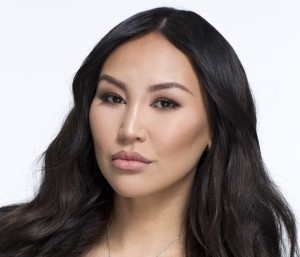 International television personality and entrepreneur Dorothy Wang has quickly made waves in the entertainment industry. She was born and raised in Beverly Hills after her Chinese-born mother and father moved from Taiwan to the United States for graduate school. Her father, Roger Wang, quickly built a successful real estate business and always instilled in Dorothy and her sister the importance of hard work, family values and giving back to the community.
Today, Dorothy can be seen starring on E! Entertainment's hit series #RichKids of Beverly Hills Sundays at 10/9c on E! And we'd also highly recommend keeping in touch with her via Twitter, Instagram, and Facebook.
Read More
Brian McKnight Interview – I Feel Like I'm Better Than Ever
5 Minutes With Take Me Out Girl, Olivia Measures
Short Selling is Predictable Gambling – Interview With Timothy Sykes
Eric has written for over a decade. Then one day he created Urbasm.com, a site for every guy.