We at Urbasm could care less about your butt, but tending to its cuteness could certainly offer you some bonus points with the ladies. And perhaps more importantly is the sleek patented design of the Allett, which is so thin—they claim it is the "World's Thinnest Wallet," and we can't really argue with that.
But what stood out for us the most with the three Allett's we sampled last month is the quality of the manufacturing (Made in the USA). The leather is very fine (supple), the interior fabric is sewn with the care of a craftsman and even includes such small details—as rubber grippers in the pockets to keep your cards in place. And when your dealing with a minimal wallet, it is these types of details that really matter.
Here is the way we see it:
SoftTech Sport Wallet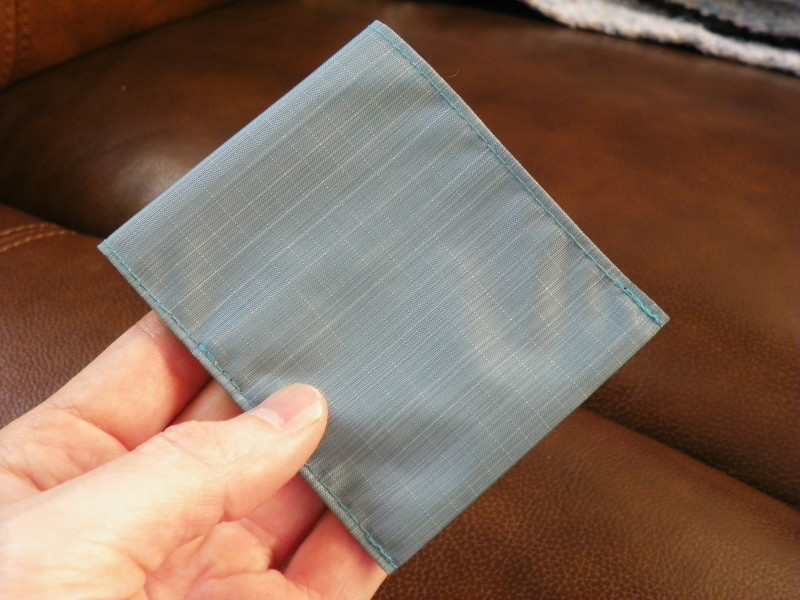 For the absolute minimalist is the SoftTech nylon, which is a thin weightless (rip-stop) material that is rugged as heck. It is simple, moisture wicking, stain resistant and comes in some fun colors, like Beryl Blue, Plum and Red.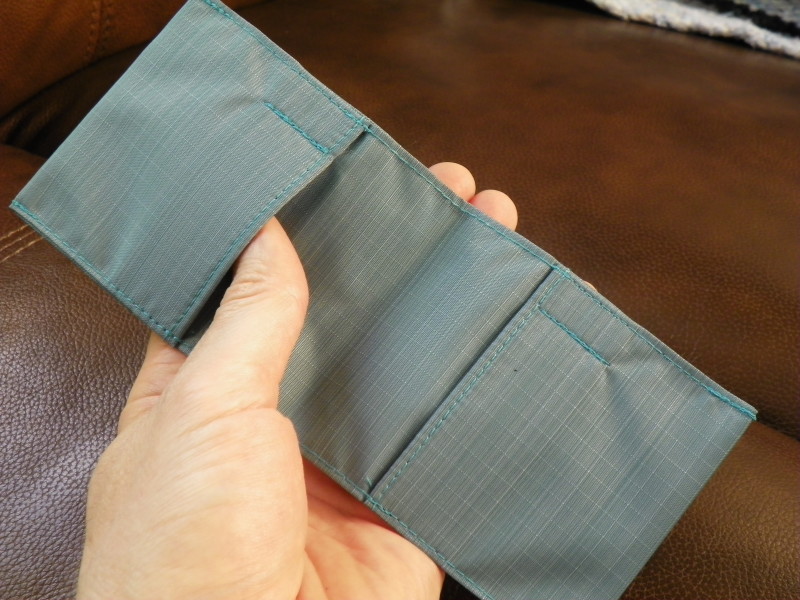 We liked its simple design for everyday and sport (kayaking, hiking, running, etc.) use. Something we really did appreciate with all three wallets was the attention to detail.
There were no bits of thread hanging out; no loose ends or weak points. Everything was tight and double-stitched at stress points to ensure it would not come apart. And that's important for something you plan to ride hard and put away wet. This wallet was made for that kind of abuse.
Original Thin Leather Wallet/RFID
Our absolute favorite was the Original Thin Wallet and RFID. We loved its generous size that has been 'minimalized' by its flexibility and thin profile.
The interior is lined with the same rip-stop material of the Sport Wallet. It has four slots for all your cards, a top slot for your cash, and a big bin right next to it to hold anything else you like, including your receipts and paperwork.
When comparing the Original Leather to the RFID there is no detectable difference in the diameter or feel of the material at all. In other words, you get the peace of mind without the glare and rigid feel of some of the other RFID wallets we've tried.
We liked these so much, we were curious about what Allett had planned for the future; so we asked Bridget Muscat, the President of the company:
Urbasm: Do you have anything new in the works that you can tell us about? Perhaps a different fabric or technology you're looking at?
Bridget: We are working on new colors for our Nylon, Leather and RFID lines. We also have a bunch of new products in the works, including a slim checkbook wallet, International Coin wallet and a phone wallet.
Urbasm: How do you see the billfold evolving over the next 20 years, considering the use of the smartphone as a payment/identification device?
Bridget: I think we have a ways to go with our technology before the majority of people are going to really feel comfortable not carrying cash or a wallet. People like cash and I think it is going to stick around. The way we carry will evolve with technology and our company and product line will evolve with it. Sounds like fun!
Yes it does.
Especially now that we have girlfriends to enjoy that evolution with. You see, meeting women successfully has been a big problem for us due to wallet butt—and then Allett came into our lives, and we now have cute butts. Thanks a lot.
Get more info here.
Urbasm occasionally receives vendor/brand sponsorship's for mentioning their products and services.
Eric has written for over a decade. Then one day he created Urbasm.com, a site for every guy.