It can be such a drag to shop for shoes when you're a guy. Well, allow us to add a little pep to your step with these five suggestions, based on the 2015 Spring trends from a few of our favorite designers.
Silent Damir Doma

White canvas sneakers offer a nice casual look for Spring, but we prefer the classic style of the leather trainer. These Silent Damir Doma sneakers also add a unique sporty edge with their black heel and off-white rubber soles.
Get them here.
Louis Vuitton All-In Derby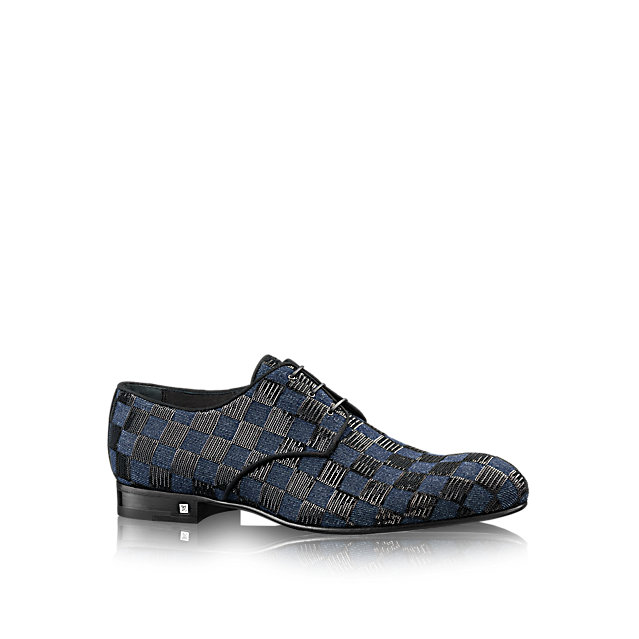 One of the nice things about a classic pair of Louis Vuitton Damier pattern shoes, is they will never go out of style. These denim embroidered shoes may look a bit flashy, but under the neon glow of the urban streets, they will offer just enough originality to wake up any boring suit and tie event.
Get them here.
Grenson G Lab Brogue Boot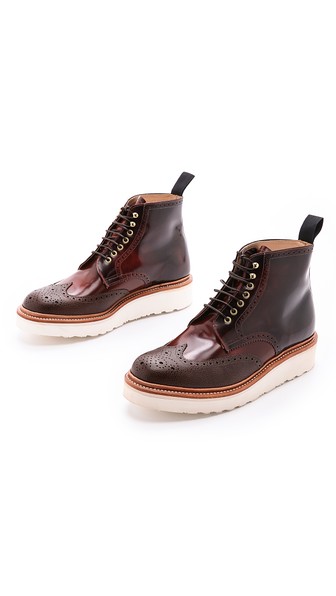 The lace-up boot is going to be big this Spring, and Grenson has found a nice contrasting pattern of shiny uppers accented by pebbled broguing. This creates a luxury boot with a bit of a rugged edge. These are hand made in the UK, and are being sold exclusively through East Dane this Spring.
Get them here.
Saint Laurent Wyatt Boots


Boots give any man mystery, intrigue, and added height to his profile. Saint Laurent capitalizes on these features with their Classic Wyatt Harness Boots in black leather. Either dressed up or down, these boots will carry just about any outfit from blah to Booyah.
Get them here.
3.1 Philip Lim High Tops

What separates the kids from the men when it comes to high top sneakers is leather and a mature profile. These 3.1 Philip Kim leather sneakers offer a manly silhouette and hefty presence. Yet despite their chunky appearance, they have enough built-in structure to provide all day support for all types of activities, including work and play.
Get them here.
I'm a digital nomad and story teller that writes for Urbasm and a few other websites on men's interests, style, relationships and whatever tickles my fancy. In my spare time I like to play the field in search of my prince, travel, and consider myself an artisan of sarcasm at times.