Most guys like gadgets, and most also like cars… and when you meld the two together you get the kind of love affair that may leave you penniless. However, if you do it right–it will be well worth the wringing of your wallet. Here are seven car gadgets and accessories for guys who like cars (and gadgets).
HUD Navigation
Some gadgets are better heard than seen, while some are best when they remain a mystery as to where the image is actually coming from. The JVC Kenwood HUD (Heads-Up Display) attaches to your existing rear view mirror, offering a subtle translucent navigation window to take direction from. The HUD also doubles as a TV screen and audio player, and would undoubtedly look pretty slick in your ride.
iPhone to Car Stereo
The Oxygen Audio O Car
allows you to transform your iPhone into a full fledged audio receiver. You can access all your favorite apps, internet radio, plus enjoy Bluetooth hands-free calling. Your smart phone is one of the most tech savvy devices you own, so why not use it to its greatest advantage.
Alpine iLX-700 Car Receiver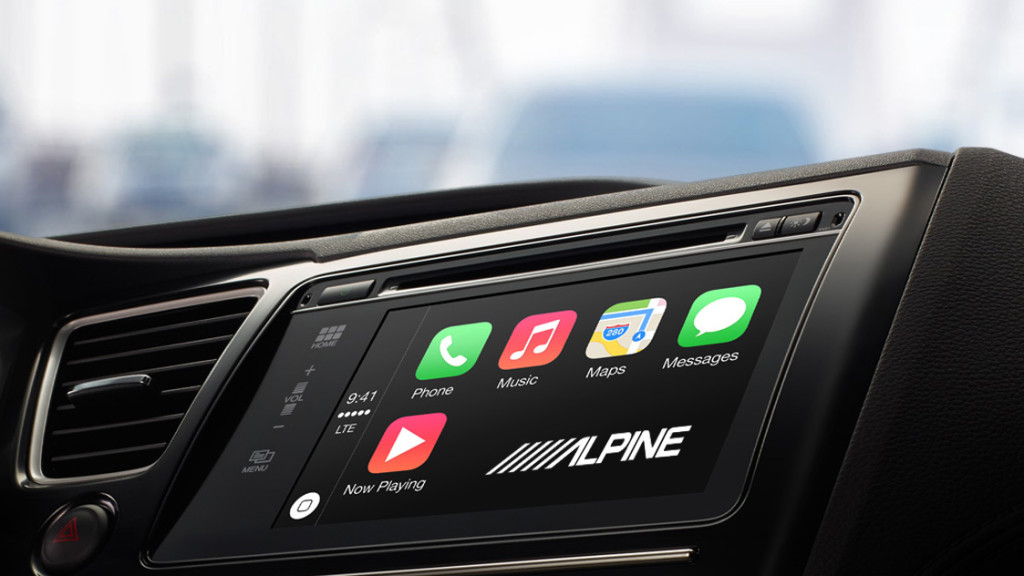 There are two highly recommended ways to bring CarPlay technology to your vehicle. Our preference is to purchase the latest Ferrari FF. Your second option is to install an Alpine iLX-700 into the vehicle you already own.
Portable Mini Record Player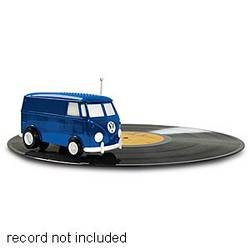 Outside of your car (and into your bachelor pad) offers yet another way to celebrate your automotive enthusiasm with this Soundwagon Mini Record Player
. It is in the shape of a VW bus, and spins circles around (pun intended) a year subscription to The Conservative Teen. Just don't expect high fidelity sound, and for the sake of humanity–please do not use on any record that is of value, as this thing literally treks across vinyl like a bulldozer going on a stroll through a crystal chandelier emporium.
GoPro Hero3+ Black Edition
The GoPro Hero3+
 can go a lot of places where most camera men and women would rather not. This includes being perched on the tip of a surfboard in shark infested waters, teetering on the roof of a high performance car, and meeting up with actor Danny Trejo in a dark alley.
Glass Audio
Magna International is an automotive innovator. Their AccousiVision glass audio system is one such technological marvel that makes any glass surface into a high end loudspeaker. As an added bonus, its design also allows for your vehicle's windows to cancel out a good portion of road noise from outside. This may not be on the market just yet, but its technology suggests we have a lot to look forward to.
Driving Gloves
If you consider your daily drive to be more of an 'event' than a 'tedious chore,' the proper equipment can make all the difference. For summertime cruising I am a big fan of Bionic's Driving Gloves
. They offer excellent grip, keep fingerprints off your interior chrome highlights, and just feel really good on your steering wheel. In the winter I prefer something that is a little more frost friendly, like these (photo left) Canadian Goose gloves.
Driving Shoes
Driving shoes are a fashion statement that typically says 'I like to be comfortable and look hip.' However, the history behind these specialized shoes goes back to when a gentleman did not want to wear out his high end shoes by grinding the heals into the floorboard, so he wore specialized loafers for the occasion. Today, the phrase 'driving shoes' can mean different things, but professional and amateur racers do prefer proper shoes for protection, grip and petal feel when they are tearing up a track. For the street, Volley Australia high tops offer excellent feel, stylish looks, and you'll get all the advantages of a good quality street racing shoe, without looking like you're trying too hard to look like a racer.
Porsche TV Stand
You've got a Porsche on your nightstand and one sitting in your garage, so why not have half of one holding up your 42-inch HDTV. The Porsche Design Entertainment Center features working taillights, automatic TV ejection, and just might make up somewhat for having a small 'shoe' size.
Get more ideas from Our Holiday Gift Guide.
Eric has written for over a decade. Then one day he created Urbasm.com, a site for every guy.