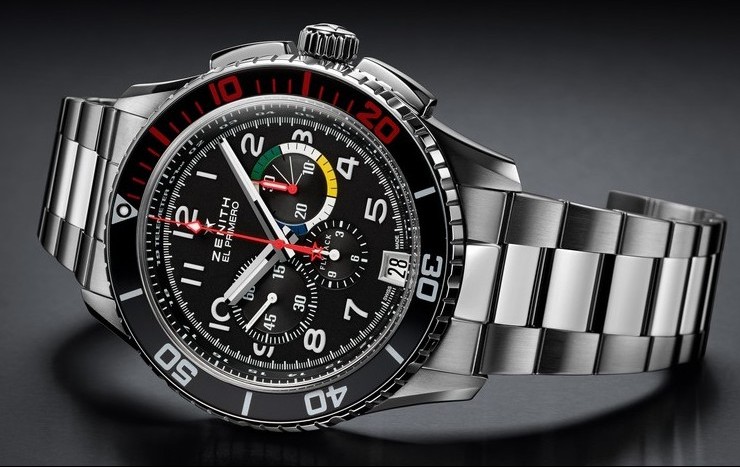 Zenith has always designed beautiful watches, and when they want to, they can create beautiful re-editions too. Introducing the watch that stole our hearts back in 1997. It was originally produced for the French Air Force, because their pilots needed a watch that could withstand forces up to 11 G's. The pilots also needed to see the face clearly with a momentary glance, and thus its face and dial had to be infrared friendly and easy to read.
The El Primero Stratos Flyback Rainbow features a massive presence at 45.5mm. Its movement is El Primero, crystal is shaped like an astrodome, and everything that matters is set off from its black dial with white super luminova highlights. This is a serious watch for a serious watch aficionado.
Find it here.
I'm a digital nomad and story teller that writes for Urbasm and a few other websites on men's interests, style, relationships and whatever tickles my fancy. In my spare time I like to play the field in search of my prince, travel, and consider myself an artisan of sarcasm at times.