Editors Note: This past March, we were fortunate enough to win the Guinness Storehouse Travel Contest, hosted by the Details Style Network. Our writer responsible for the winning article A Eurotrip of Style, Jason Wilson, received a trip to the Guinness Storehouse in Dublin, Ireland. And this is the rest of the story…
The foggy haze of summer in Dublin, Ireland perfectly suited my first day's jetlag. And while winning a blogging competition to go see Arthur Guinness's factory there certainly had its Willy Wonka undertones, I assumed the Oompa-Loompas and Eggdicators wouldn't be a part of the experience. As I boarded a bright green double-decker bus outside the airport, my phone picked up its functioning WiFi connection. My expectations were already surpassed.
The mist cleared as the bus drove towards a stop near The Marker; my hotel for the trip located in "Silicon Dock," Dublin's tech hub. As I walked in, the subtle bass of Nicolas Jaar played, and the music selection only got better later on with a live DJ atop its panoramic roof top bar. The staff there even gave out blankets to bar goers for the chilly summer night.
Let it be known, the only thing better than actually remembering to pack a raincoat for your travels is not having to use it. Especially when you go to Dublin. Between the summer solstice and two consecutive days of cloudless skies, the city saw more sunlight than it probably had in the past few months combined.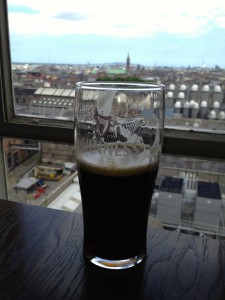 Despite the 10:45pm sunset, "nightlife" was contained mostly to pubs. My initial expectation that the Temple Bar district was too renowned to not be a tourist hub held true. Luckily, Dubliners were especially approachable and friendly as far as telling, and in some cases, even taking me to places better received by locals. It was interesting to see which groups entered which bar, as the characters ranged from punks, to chavs, to a bride-to-be in a Mario costume out with her accompanying Luigi's.
During my last day in town, I toured one of Dublin's most prized treasures: The Guinness Storehouse. During the Connoisseur Experience, I was brought to a tasting room where I learned about Guinness history, beer serving techniques and what it means to reverse nasal test: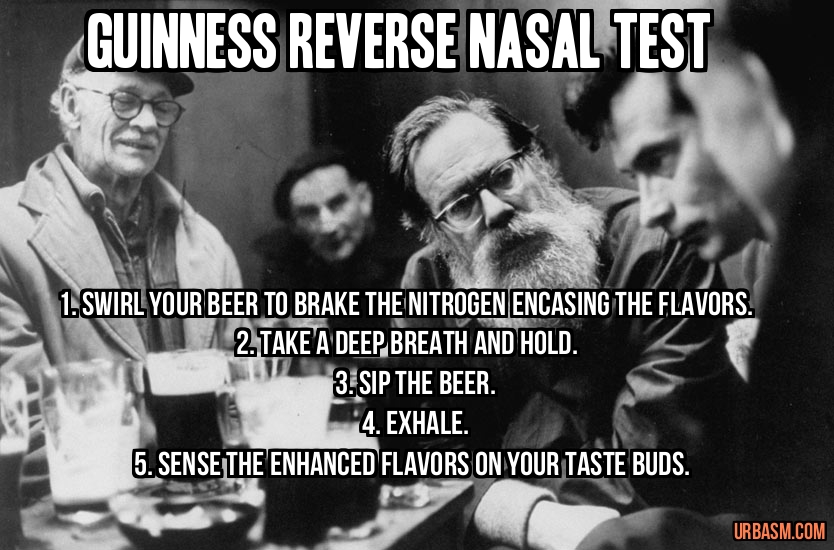 Of the wealth of fun facts I learned, my favorite was how an advertising campaign involving a pelican with seven glasses of stout it its mouth was discontinued for coming off as irresponsible. The pelican was subsequently replaced by a toucan that balanced just two on his beak. You know what they say, "birds of a feather knock back beers together."
Jason Wilson is a creative innovator trying to learn everything he can about this hectic vortex called life. He currently perform freelance social media, PR and web promotion strategies. Follow Jason on Twitter: @JasontheJumbo