The Mercedes-Benz CLA has been on our wishlist for awhile now, which prompted us to ask the question–why? Is it the cars long heritage of skilled designers that has lead us to this pivotal moment in MB's history? Is it its strong performance characteristics and practical fuel economy? These are the five biggest reasons why the Mercedes-Benz CLA has become an overnight success.
1. Styling– The production of the Mercedes CLA is currently running at full-tilt, and yet there is no overabundance of them sitting around at dealerships. It's sleek styling is partially to blame, as it is good enough to be stealing some of the younger BMW buyers away. While most MB's attract the 55-and-over crowd, the CLA has managed to snag the majority of men from their mid-forties on down. A few of our favorite styling cues include its aggressive front grille and narrow headlights.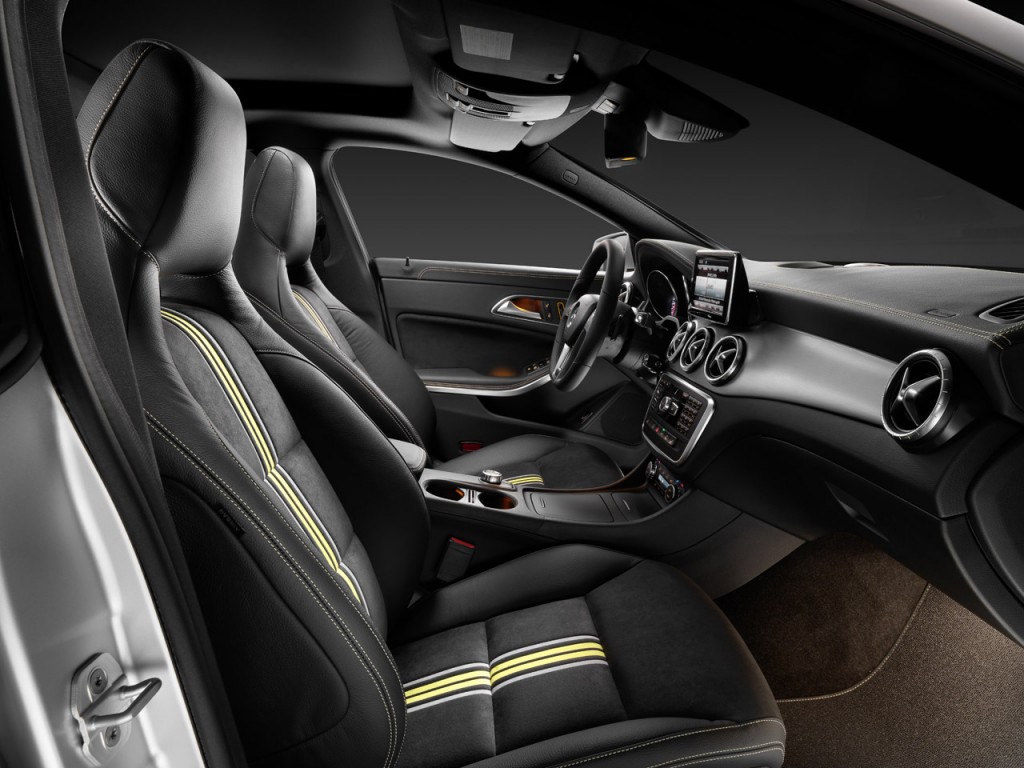 2. Performance– The sleek base model (a.k.a. CLA250) offers excellent performance, while also mustering up to 39 mpg on the highway. Its turbocharged 2.0-liter can really wake things up when mated to its standard 7-speed transmission, which translates to 0-60 in less than seven seconds. Okay, so this may not be enough to stir every man's soul–but that is what the CLA45 AMG was built for.
3. Price- At an opening price of under $30 grand for the CLA250, you won't need to be dip into your weekend party fund to be the victor of its spoils. In fact, for everything you get, most experts claim this luxury car is somewhat of a bargain–imagine that.
4. Variety– Most cars are placed into one category based on the kind of driver it is expected to attract. With the CLA, its standard model covers just about every man on your block. However, if the occasional stop light drag race is on your agenda, the 355 horsepower CLA45 AMG has enough grunt to embarrass even an M235i coupe off the line–and look darn good while doing it.
5. Safety– Last but certainly not least, is the CLA's impressive list of standard safety features. This includes ten airbags, adaptive braking, and "drowsy driver" sensors. For a few extra thousand dollars you can opt for blind spot assist, active parking assist, lane depart warning, and a rear camera. And I have not even mentioned the fantastic dashboard that has been designed for this car.
After making it to the end of this list, I am even more convinced that the Mercedes-Benz CLA250 is one of the finest luxury vehicles of this century.