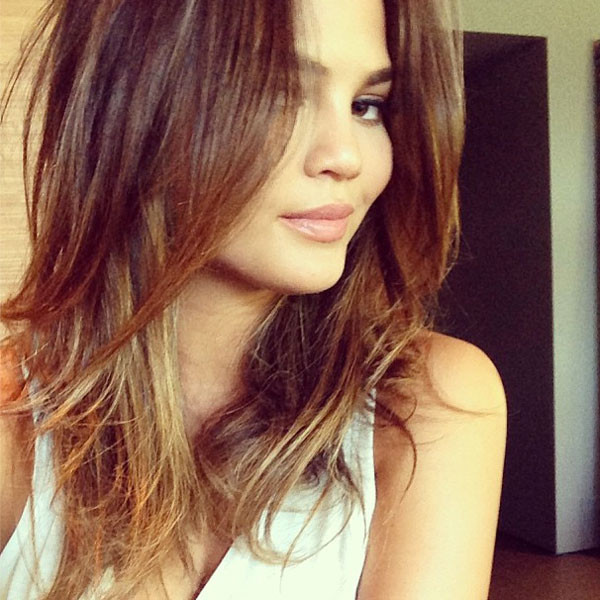 Part of what makes following a supermodel on Twitter and Instagram worthwhile, is the stunning pictorials that unravel their day to day lives, allowing you to experience life from behind the eyes of a beautiful woman. However, beauty is only skin deep, so when we choose to follow a model, we mostly want to find a woman who we could hang out with at a baseball game for a couple of hours. Someone we could grab a beer with at a classy pool hall, or sing a round of Auld Lang Syne while freezing our butts off outside New York's Time Square.
In honor of what makes a model truly fun to hang out with on the webosphere, we present to you the top 7 models we recommend you get to know on Twitter and Instagram.
1. Chrissy Teigen
Teigen is our number one follow, and we think she is so well loved, because it is easy to love someone who demands respect from both herself and her fans. However, if there is one thing we have learned over our time following her, it is that you do not cross her. Oh, no sir, you definitely don't. However, if you play respectful and responsible, she will reward you with much love and laughs.
2. Jourdan Dunn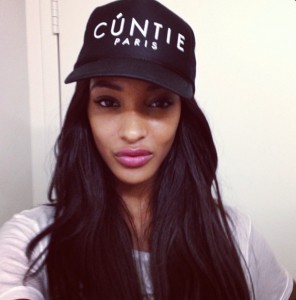 Dunn is another model who will tell you like it is, and that is why we love her. She will openly discuss just about any topic online, including racism and her big boobs. Brains and beauty are great, but brains, beauty, and wit are so much better.
3. Heather Marks
The dating experts of yesteryear used to say that women should never be funny, as men interpret such behavior as competition. We couldn't disagree more, as we absolutely love the simple Canadian musings of Marks.
4. Emily Ratajkowski
Ratajkowski has been on our radar since before Robin Thicke's, Blurred Lines video. However, that may have been the deciding moment to get to known her even better on Twitter and Instagram. Well, we're glad we did, as her life is as fabulous as her stunning silhouette over a sunset beach.
5. Liu Wen
Wen has such a fun and easygoing outlook on life, and that vibe really comes through on her social networks. We love her style, smile, and humble gratitude for her success. Seriously guys, don't miss out on this gem.
6. Miranda Kerr
Kerr is a beautiful woman with a fantastic view on life. She always seems to have something unique to share with her followers, and for that we remind you that her 3 million followers (and counting) cannot be wrong.
7. Karlie Kloss
Kloss is a model who is just as skilled behind the lens as she is in front of it. When you share her world, be prepared to see views of everything from breathtaking glaciers to sneak peeks of her sexy photo shoots from Victoria Secret.
Eric has written for over a decade. Then one day he created Urbasm.com, a site for every guy.