Hollywood's Original "Working Girl"
There are many sources that believe Marilyn Monroe probably slept with at least one man to get to the top. This man was Joseph Schenck, the elderly film executive who reportedly helped Monroe gain a role in the film, The Asphalt Jungle (1950). This film would become Monroe's calling card to fame, and voted her as "the girl most likely to thaw Alaska," by U.S soldiers in 1951.
Monroe would later feverishly deny these rumors, stating, "Get this straight—Mr. Schenck and I were good friends."
As we question Monroe's source of fame, we have to wonder if this might be a bit like asking which came first between the chicken and the egg? In other words, were all the many powerful men Marilyn would later be associated with a means to her stardom, or rather a result of its inevitability?
It could be easily argued that Marilyn was already a star long before her connections with such powerful men as Howard Hughes, John and Bobby Kennedy, Frank Sinatra, Marlon Brando, and Joe DiMaggio. However, one thing is for certain, Monroe was a busy woman who appeared to have her hands full most of the time. What exactly they were full of may be best described by this quote:
I am invariably late for appointments—sometimes as much as two hours. I've tried to change my ways, but the things that make me late are too strong, and too pleasing."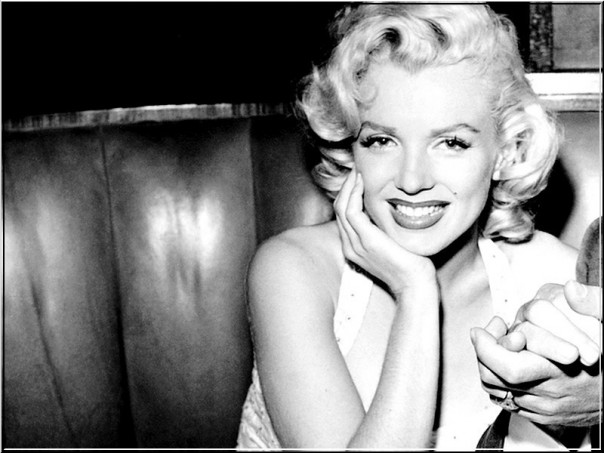 Monroe was an intelligent woman with a great sense of humor. When she was late for a first date with Joe DiMaggio, she eased the tension with an impromptu joke:
There's a blue polka dot exactly in the middle of your tie knot–Did it take you long to fix it like that?"
Marilyn also loved to read, and was known to take literature classes in her spare time at UCLA. The blond bombshell would receive the honor to become the first Playboy Playmate in 1953. An honor of which only earned her only $50, as the photo session had occurred six years prior to her Hollywood stardom. The photos were purchased by Hugh Hefner directly from the photographer for the hardy sum of $500. This would be cheap compared to the value of some recent media that has since surfaced.
A sex tape starring Monroe appeared a few years ago, allegedly featuring her and two unnamed gentleman (looking suspiciously like the Kennedy brothers). Reports suggested the video tape hosted Monroe in the midst of an oral casting couch session, and went to the highest bidder for $1.5 million U.S. dollars.
The purchaser was Monroe's former bodyguard, William Castleberry, who stated that he only wanted to protect Marilyn's image. This heroic act may have proven that chivalry is not dead–but perhaps flogged a bit, considering Castleberry did not destroy the tape, but only tucked it away for safe keeping. This choice came back to haunt him recently when a $200,000 court judgement forced many of his possessions to be seized for auction, including the video tape.
Miraculously, the debt was settled before the tape hit the auction block; so once again, the video is safe from the public's eye–for now.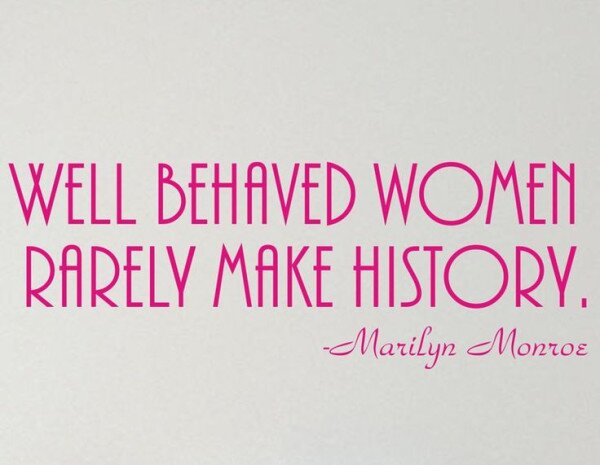 Eric has written for over a decade. Then one day he created Urbasm.com, a site for every guy.