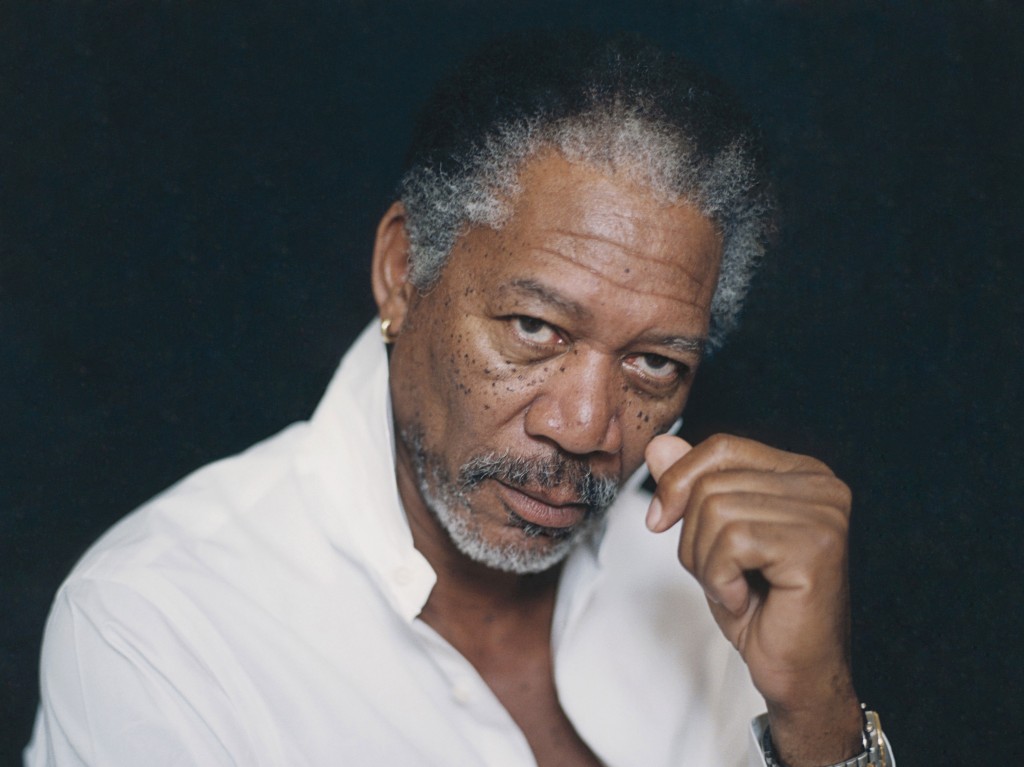 What is an icon? Is it the guy with the most money or luck, or the girl with the most beauty or PR scandals? Perhaps, it is based off who has the sexiest physique, or the longest list of hit franchise films (Die Hard, Shrek, Twilight, etc.)? In this definition, a Hollywood icon must have a recognizable talent. They must show longevity, proving they can capture the admiration of an audience, and transcend the gap to future generations.
An icon needs to be human. There is rarely such a thing as a perfect icon, as most have weaknesses. Why are we drawn to these imperfect stars (a.k.a. train wrecks)? Because they need us. Many would argue that an icon is placed upon a pedestal because their loyal fans identify the importance of their role in an icon's life. An icon may encourage this by dedicating time and attention to their fans (Johnny Depp, Celine Dion), or appearing like a duke/damsel in distress, sirening them to their rescue (Marilyn Monroe, Michael Jackson).
So, who is one of our favorite icons?
Morgan Freeman
The audience cheered, as the Oscar winning Morgan Freeman slowly made his way to the podium. He slumps over, pulls out his glasses, and begins to read from a prepared statement. "When I found out that I'd been nominated for the first-ever People's Choice Movie Icon Award, I decided to look up icon—here's what I found," an invisible smirk spreads across his cheeks.
"The first definition said an icon is a tiny picture on a computer screen that represents a file." Freeman looks up with indignation, as the audience laughs.
"The third definition said an icon was a person representative of something," Freeman says, pausing in exclamation. "If I represent something, here's what I hope it is: To all of you who were kind enough to vote for me, I hope I represent a working actor who is so incredibly proud to be in this business—and forever grateful for this honor."
This was the first Peoples Choice Award for Favorite Movie Icon (2012), and Freeman won out over such fellow icons, Harrison Ford, Robert De Niro, and Tom Hanks. Whether you are 40 or 20 years-old, there is a chance that one of Freeman's memorable film characters has touched your life.
He played Hoke Colburn from Driving Miss Daisy (1989), Dr. Alex Cross from Kiss the Girls (1997), Lucius Fox from Batman Begins (2005). At the age of 75 you would think he would be beginning to slow down. However, he is currently booked for the next two years.
Freeman stays to himself when not working on a film, and while there have been a spree of bad publicity surrounding his failed marriage, including an affair with a school teacher and his step-granddaughter, E'Dena Hines; we're not here to judge. However, you don't have to dig very deep to see there are plenty of dark shadows, which seem to bring the actor discomfort.
"Sometimes I don't like what I do, you know?" He said in an interview with Esquire magazine.
"I'm not going to tell you that," Freeman sheepishly answered Pierce Morgan during an interview, after being asked to share his greatest regret. Morgan pushes the question further, asking Why?
"It's not fair to some other people," Freeman justified.
You begin to get the idea that behind the man is a complex set of ideals that even he, himself, has failed to achieve. Freeman does occasionally think about death, and claims the earring he wears is a tribute to pirates, and more importantly; a savings account should he happen to die while on one of his self-piloted sailing trips to the Caribbean.
Pirates dawned gold earrings so that whoever would come across their dead body might have the decency to bury them using whatever money they could get from their ear booty. A pirate's earring also commemorated his feats, in which Freeman has accomplished many. He learned to fly a plane at age 65. However, today, he no longer enjoys that freedom.
He injured his left arm while taking a friend home in her car in 2009. He lost control of the wheel, and rolled several times. He wears a compression glove to minimize the blood pooling in the dead hand. However, he can still drive a golf ball down the fairway 180 yards using only his right arm (he's left handed).
Eric has written for over a decade. Then one day he created Urbasm.com, a site for every guy.