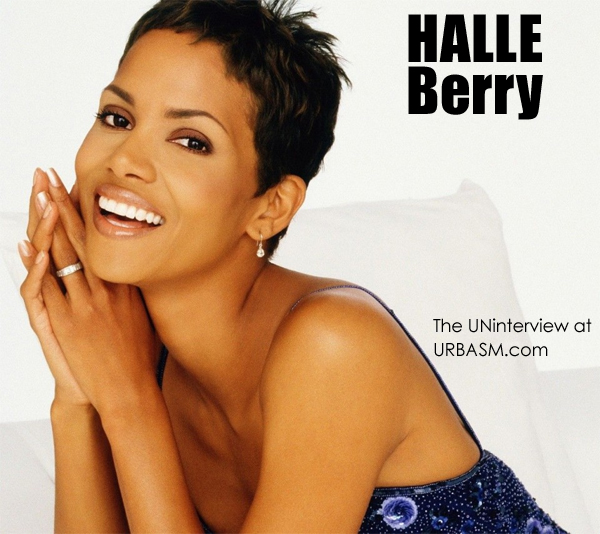 Clutching the Oscar for her performance in Monster's Ball (2001), Hallie Berry holds the golden Razzie award in the air, triumphantly celebrating her achievement of Worst Actress of 2004 for her performance in Catwoman (2004).
Oh my gosh… Thank you guys, thank you so much—I've got so many people to thank, because you don't win a Razzie without a lot of help,"
The actress pretends to gush, as the audience bursts into applause. "First of all, I want to thank Warner Brothers. Thank you for putting me in a piece of sh**, god-awful movie—it was just what my career needed."
For the past decade, Halle has created an iconic image that will carry her for the next twenty years, of which I have no doubt. She has mastered several notable roles, including Storm, from X-Men (2000, 2003, 2006), and Jinx Johnson, from the Bond film, Die Another Day (2002).
The Golden Razzie may be one of Berry's more public disappointments. However, this Bond girl has had anything but an easy life. In 1989, she was diagnosed with Type 1 diabetes, after collapsing on the set of the television show, Living Dolls.
She woke up seven days later, was told that she could eventually lose her legs and eyesight if she didn't get her blood sugar under control. Instead, she would lose her heart, hearing, and nearly her life with an assortment of unhealthy relationships.
In the early 90s, Berry suffered an attack by an ex-boyfriend.
Blood squirted on the ceiling of my apartment, and I lost eighty percent of my hearing,"
She went on to marry baseball player, David Justice, in 1992, which ended in 1996 with a restraining order and suicidal thoughts.
"The heartbreak of getting divorced was devastating—I was a woman who grew up with the fantasy that you find your prince," said Berry. "When he went away—I felt like nothing—so, I sat in my car one night, planning to die."
She met, musician, Eric Benet, in 1999; they wed in 2001, and divorced in 2005. Berry swore she'd "never, never get married again," and instead had a daughter with model, Gabriel Aubry, in 2008. The couple parted in 2010, and today, she is married to actor, Olivier Martinez.
As it would seem, she never actually gave up on finding her Prince Charming–she just simply stopped looking, and he eventually found her.
Eric has written for over a decade. Then one day he created Urbasm.com, a site for every guy.