Art Basel is a time when any semblance of order is tossed aside in favor of an aesthetic meritocracy. The plastic surgery, paintings, designer shoes (both real and fake) all contribute to a culture of appraising things based off how they look. However, the sale of art and how we come to value it is now becoming just as abstract as the works themselves. Black Amex's and checks are just one way to buy, as social media is rapidly becoming a veritable method of consuming art.
I walked to get my morning coffee Wednesday wondering how my own appearance would be valued by Basel goers. I asked the girl in front of me in line if I looked like a writer. Yaarah, an actress from L.A., confirmed I had the whole disheveled journalist vibe down, and we began discussing the week's ensuing chaos. We were the only ones sitting in a café with a line well out the door. The busy bees of Basel couldn't be bothered to pause, not even for a single shot of espresso. As I finished my iced coffee, Yaarah mentioned she was helping out at a gallery and offered to take me for a tour.
We entered a powder blue warehouse, where I was greeted by what was known as a "Blabdroid". It asked me a series of questions pertaining to the nature of art, like "What makes good art?" and "If you had a million dollars – what kind of art would you buy?". I had initially intended to interview Basel goers, but already the tables had been turned.
As I walked around, I noticed that the space was more of an exhibition than it was a show room for collectors and gallery directors. It was more geared at encapsulating the burgeoning tech community in Wynwood than shelling out some million-dollar Dalí. I checked my iPhone for more information and saw that the space had a couple sponsorships and/or partnerships. I glimpsed at a sign with a list of suggested hashtags, and in that moment it became apparent that time, tweets and photos were just as much forms of currency during Basel as money. The entirety of N. Miami Avenue was cluttered with Instagrams, hashtags and social media marketing campaigns.
As I exited the warehouse, I breathed in the fumes of fresh spray paint. If there's one thing Miami loves, it's a good face-lift, and that's exactly what Wynwood receives each Basel courtesy of local graffiti artists. As opposed to washing out any external influence with white canvas like the tented facilities, the graffiti artists actively embraced their environment to create an effect.
The issue with graffiti, however, is its attachment to public space. How does one consume such an art form? I had wondered the same thing about tech-centric gallery I toured earlier, which was also absent of works that could objectively be purchased with money. At one point, I saw a man taking an Instagram of someone else taking an Instagram of a graffiti artist at work. The meta-gram made it quite clear that spreading the word was just as important as any kind of purchase point in the up and coming neighborhood of Wynwood.
Later that afternoon, I arrived at the quintessential main tents, where it was glaringly obvious that cold hard cash was king. Gone was the colorful candor of Wynwood in favor of a luxurious boulevard lined with collectors, security, high-end vehicles, and fabulous fashions. Only a select few were capable of making use of the highly sought after and valued works being featured there. My initial Ferrari fears were confirmed, as I counted four in just over a block. Unlike Wynwood, mobile devices were used more for talking on the phone than posting on social media. As I walked down the street, I heard tidbits of calls about deals being brokered, RSVPs and requests for VIP.
For the more established galleries up the block, commissions, sales and the good 'ole dollar sign were the metrics of choice. This stood in stark contrast to the local and less discovered artists in Wynwood, who seemed to be more focused on social media notoriety than any sort of immediate fiscal goal. The competing sounds of DJ sets, artistic social media campaigns and nonexistent entry fees all coincided with the objective of being as seen and reposted as much as possible. Social media tactics are a clear choice for these burgeoning artists trying to grow their brand, but only time will tell if the hashtag or the dollar will become the preferred method of consumption at Art Basel.
With all the intensive efforts, one might wonder why Wynwood hasn't established its own event independent of Basel. The massive influx of influence and investors may be too hard to pass up for the time being, but as the locals continue to generate a name for themselves, the dichotomy will only become more apparent. Despite the shared moniker of Art Basel, Wynwood and the grandiose white tents showed completely divergent offerings in the way of culture, currency and commodities. These alternate universes, a mere four blocks away, have become the East Egg and West Egg of the art world in Miami.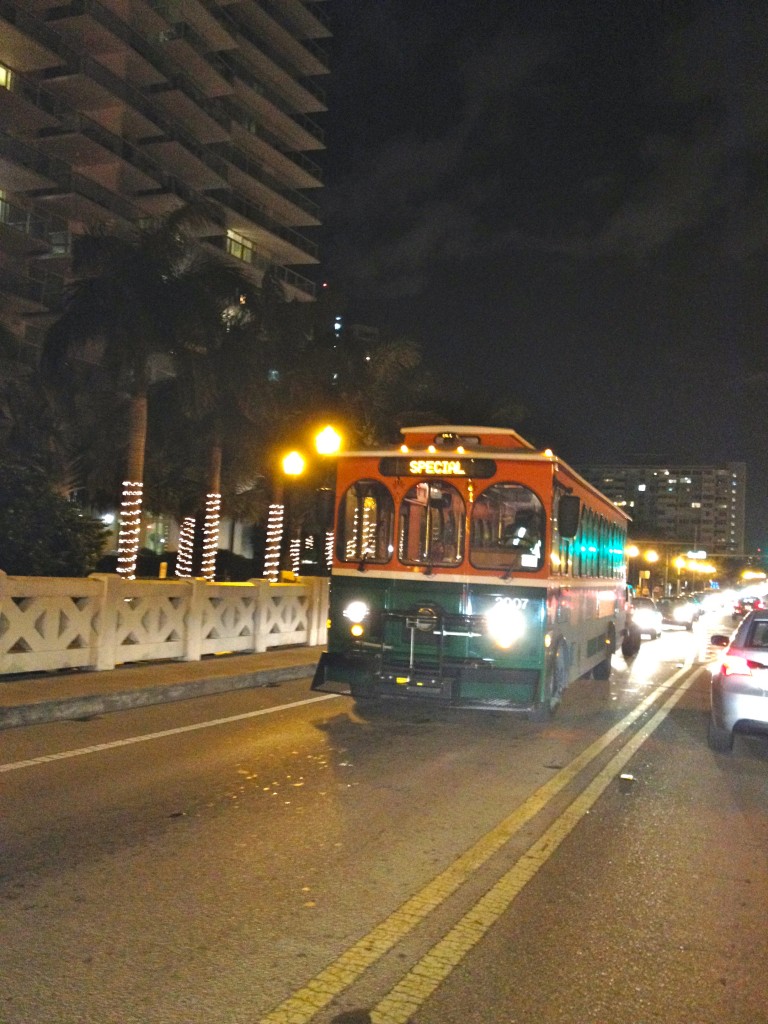 Jason Wilson is a creative innovator trying to learn everything he can about this hectic vortex called life. He currently perform freelance social media, PR and web promotion strategies. Follow Jason on Twitter: www.twitter.com/JasontheJumbo
Jason Wilson is a creative innovator trying to learn everything he can about this hectic vortex called life. He currently perform freelance social media, PR and web promotion strategies. Follow Jason on Twitter: @JasontheJumbo