While most of us would love to own a Rolex, there are numerous other options when it comes to luxury watches for one to consider. It may be true that there is only one Rolex, but there is also only one you. To keep you as original as you were intended to be, we've come up with a few alternative luxury watches that we'd consider well worth your time (pun intended) and consideration.
Longines Hydroconquest Sport Watch
Most experts agree that the size of a man's watch most certainly has no connection to his manhood. Case-in-point, the Longines Hydroconquest with a 39mm casing. Stainless upon black ion-plating is the theme of this unique unidirectional rotating watch. It comes with scratch resistant sapphire crystal, silver hands, and a double locking clasp.
Get it here.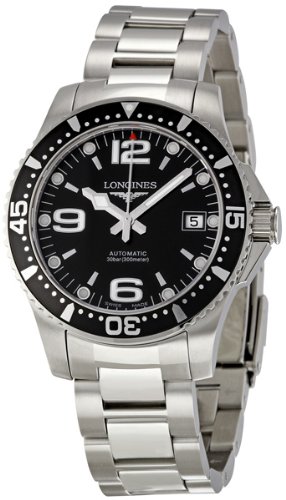 Oris Aquis Blue Dial Mens Watch
While watch size may not be everything, if you are a man with nice size wrists, a 43 mm Oris Aquis will offer a classic touch without creating too much of an overstatement. This one comes with a unidirectional rotating blue ceramic bezel, silver hands, and a precision engine movement that is featured within a sturdy skeleton case back.
Get it here.
TAG Heuer Aquaracer Chronograph CAF2010.BA0815
TAG Heuer Aquaracer understands the point of a chronograph watch, which is to be functional without appearing too busy. From its black ion bezel to its luminescent hands, everything about this watch has been magnificently crafted from the finest polished stainless steel, and sapphire crystal. At a full 44.5 mm case diameter, this watch is as distinctive as it is classic.
Get it here.
Baume & Mercier 8485 Classima
Simplicity versus Baume & Mercier is a win-win for watch aficionado's who appreciate the look of a classic white face, polished silver hands, croco-embossed leather strap, and functionality of a bullet-proof quartz movement. Most watches scream for attention; others beg for it. This one simply waits for it to come to it (and believe us; it will).
Get it here.
Maurice Lacroix Pontos Small Seconds
Modern luxury and classic art have found a home in this Marice Lacroix Pontos watch. Thick silver indices offer multi-layer appeal to its midnight black face. Its smooth silver rim ads a touch of elegance to its timeless crocodile leather strap. This one comes with a Swiss manual wind mechanical movement that has a 46-hour power reserve, in the rare case that you're actually not wearing it.
Get it here.
Be sure not to miss our Most Magnificent Watches in the World.
I'm a digital nomad and story teller that writes for Urbasm and a few other websites on men's interests, style, relationships and whatever tickles my fancy. In my spare time I like to play the field in search of my prince, travel, and consider myself an artisan of sarcasm at times.