The definition of a guy flick, is anything set in moving pictures that involves a lot of people dying, or the possibility people may die. This, of course, all depends on the decision of one or two macho, non-Robert Pattinson-type(s), who will either prevent or promote more deaths. Either way, us guys will be happy as sunshine on a bare derriere, as this is just how we prefer our favorite flicks to roll.
1. The Good, The Bad, and The Ugly (1966)

Starring: Clint Eastwood, Eli Wallach, and Lee Van Cleef
Genre: Western
1966 was the era of the Beatles, Rolling Stones, bell bottoms, flowered shirts, love, peace, and mini skirts. While the counterculture was proclaiming peace and love, Clint Eastwood was wearing a dusty poncho he'd worn for the past couple years without a single washing. The Good, The Bad, and the Ugly was the final film in the "Dollar" series (A Fistfull of Dollars), and was almost the last for several of its actors. Eli Wallach (Tuco) was nearly strangled, decapitated, and poisoned during its making. Clint almost had his head crushed during a dynamite explosion. Eli would become the first (and only) man to sleep with Clint Eastwood, as he shared a bed with him due to an overbooking of hotels in Madrid. I guess every western has its romance story.
2. Bullitt (1968)

Starring: Steve McQueen, Jacqueline Bisset, and Robert Vaughn
Genre: Cop
President Kennedy and Martin Luther King Jr. were both shot in 1968, and the Japanese import was prepared to assassinate the European and North American car markets, offering well-built cars at a fraction of the expected cost. However, two cars would never be replaced. The 1968 Ford Mustang 390 GT Fastback and the Dodge Charger, which were both featured in a ten-minute film sequence that would leave drool marks on the window stickers at dealerships all over the world. Bullitt was the first cop flick to use the word, "bullsh**," and feature the action-hero God, Steve McQueen driving a modified Mustang at speeds over 110 mph through the hilly streets of San Francisco. This was a big step up from the original script, which called for a paunchy policeman who preferred devouring ice cream over octane.
3. The God Father (1972)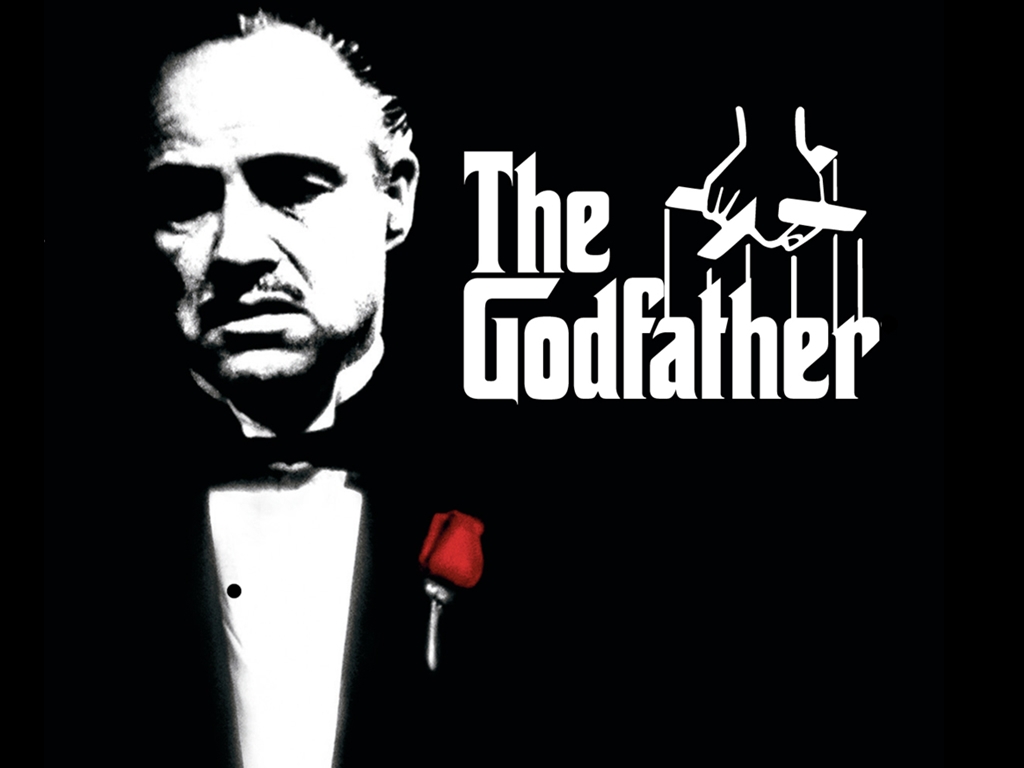 Starring: Marlon Brando, Al Pacino, and James Caan
Genre: Crime
During 1972, hurricane Agnes claimed 117 lives, and Evil Knievel splintered 93 bones in a 35 car jump. However, that same year, The God Father managed to bag 18 bodies, including a decapitated horse head, salvaged from a dog food factory. The young director, Francis Ford Coppola, had to maintain the high body count to avoid being fired by the financially distraught Paramount Pictures big wigs. You see, they needed a movie so violent, it would machine-gun the dollars out of movie goer's hands. Coppola kept his job, saved the production company, and during its dumbed-down televised premier in 1974, the streets of New York were practically flooded by all the toilets flushing during the commercial breaks.
4. Apocalypse Now (1979)

Starring: Marlon Brando, Martin Sheen, and Robert Duvall
Genre: War
Francis Ford Coppola once said that Al Pacino would have played the role of Captain Willard if it were filmed in his New York apartment. This was referring to the rigorous shoot which lasted 16 months. The film kicked off with a drunken Martin Sheen (Willard), roosting around a hotel room, breaking glass, and sobbing. This would have been damn fine acting if it were really acting, as he was genuinely drunk, punched a glass mirror, and tried to attack Coppola. Sheen would later have a heart attack at age 39, and Coppola would pass it off as heat stroke to avoid negative publicity. Sheen wasn't the only trouble-maker on set, as Marlin Brando (Colonel Kurtz) showed up the first day snookered, packing a Goliath potbelly, and without a single line memorized.
5. Mad Max (1979)

Starring: Mel Gibson, Joanne Samuel, and Hugh Keays-Byrne
Genre: Action
While Sheen was battling Brando; Mel Gibson, was taking on an unruly crew of sexually frustrated bikers, in Mad Max. The film was on an ultra budget, which meant the director, George Miller, would not let go of a single penny without considering a cheaper alternative. Only Gibson and Steve Bisley (Goose) received real leather uniforms, while the remaining cast was given cheap vinyl replica's (we can still smell them from here). The cast of vehicles came from Miller's own garage, donations, or decommissioned police cars (Ford Falcon XB's), which were often repainted between scenes to pass as different cars. In many cases, the paint was still drying as the film was rolling.
6. The Shining (1980)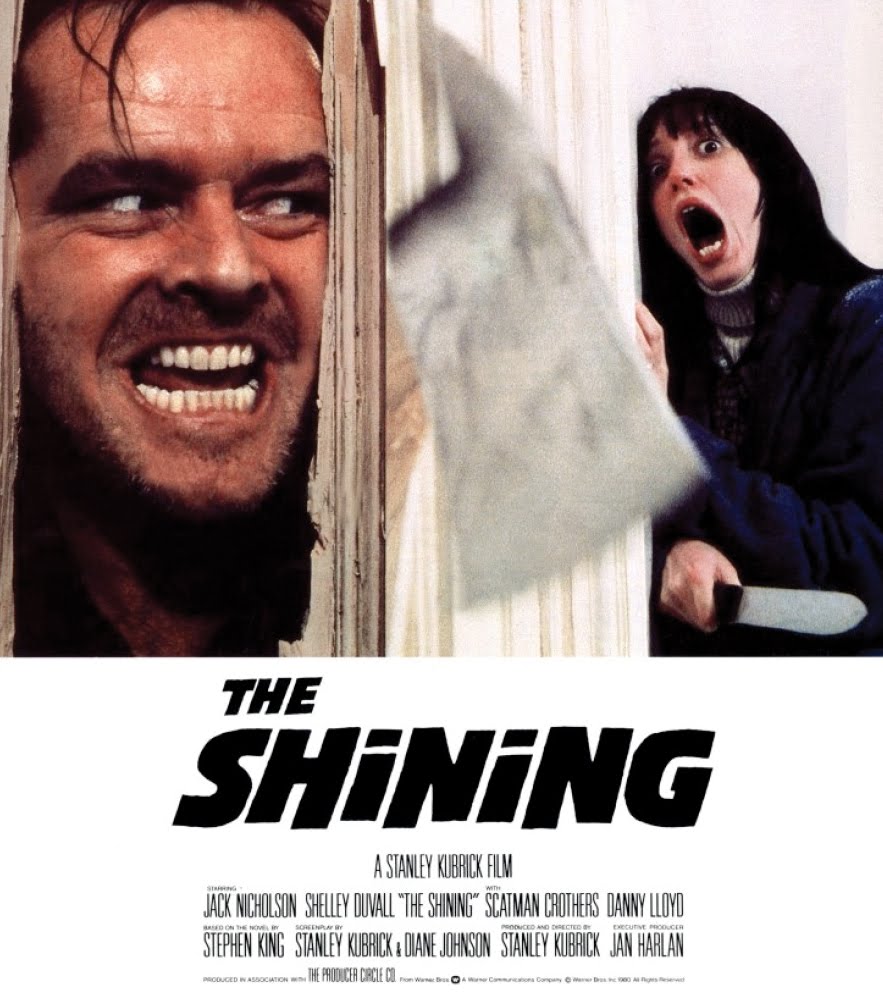 Starring: Jack Nicholson, Shelley Duvall, and Danny Lloyd
Genre: Horror
In 1980, a real horror film meant staining your shorts, and leaving them on, because you were too afraid to go back to your hotel room to change. Stanley Kubrick called Stephen King one morning, and asked to turn his book, The Shining, into a ghost movie. King jumped at the chance. Robert De Niro and Robin Williams were up for the role of Jack Torrance. However, Kubrick eventually decided Robert was not psychotic enough, and Robin… well, he was too psychotic. The role went to Jack Nicholson, for maintaining the perfect balance. This made King unhappy, as he pictured someone a bit more "normal" looking. The film went on to accomplish a moderate belly flop at the box office, and then several years later, become one of the greatest horror films ever made. That's Hollywood for you.
7. Indiana Jones: Raiders of the Lost Ark (1981)

Starring: Harrison Ford, Karen Allen, and Paul Freeman
Genre: Adventure
Indiana Jones became cool during a time when personal computers were only a few short leaps beyond the video game, Pong. Imagine if Indiana Jones would have been played by Bill Murray, Chevy Chase, or Steve Martin? These were the comics in consideration before Harrison Ford was given the role just three weeks prior to production. Unlucky for him, while shooting in Tunisia, the entire crew was stricken by food poisoning. This led to the famous flamboyant swordsman scene, which was reduced to a point and shoot, because Ford felt too crappy to do anything else. During the eighties, an exploding Nazi head would automatically get you an R-rating. So, instead of losing his family audience, Spielberg disguised the head among a smokescreen of terrible 80's flame effects, thus earning the film a PG.
8. Leon: The Professional (1994)

Starring: Jean Reno, Gary Oldman, and Natalie Portman
Genre: Thriller
In 1994, a second-rate film with the working title, "The Cleaner," was thrown together (the screenplay was written in 30 days) as filler for director Luc Besson, until Bruce Willis could start the film, The Fifth Element. The film debuted an 11-year-old Natalie Portman tugging at the heartstrings of a semi-retarded assassin, Jean Reno (Leon), who strategically developed his character to be "a little slow," to relax audience members who would deem the couple risque. In fact, the pre-screened cut featured a scene where Portman (Matilda) begs Leon to be her lover, causing audience members to giggle anxiously (remember, this was the 90's). This prompted Besson to cut the scene before its official release. Months before the premier, a robbery occurred a block from a location shoot. As the thief fled the scene, he happened upon the movie set with uniformed extras carrying guns, and surrendered.
9. Lock, Stock, and Two Smoking Barrels (1998)

Starring: Jason Flemyng, Dexter Fletcher, and Nick Moran
Genre: Crime
Bill Clinton lost his cigar to Monica Lewinski; Pamela accuses Tommy Lee of battery, and Guy Ritchie debuted the action star, Jason Statham, while also managing to pack the word fuc* into a film more than 120 times. This crime laden film actually featured a couple of blokes who weren't exactly strangers to breaking the law. Lenny McLeon (Barry the Baptist) was in and out of jail his entire life, including charges for manslaughter, for throwing a belligerent drunkard out of a club while working as a bouncer, killing him in the process. Professional footballer, Vinnie Jones (Big Chris), had just sprung from jail on the first day of shooting for beating up his neighbor. Jones would move on to beat many other people up, on and off camera, racking up more community service than Lindsay Lohan.
10. Shaun of the Dead (2004)

Starring: Simon Pegg, Kate Ashfield, and Nick Frost
Genre: Comedy
In 2004, one of the world's largest dead whales burst into national news (literally), after internal gas buildup caused its body to reenact the "overeating" scene from Monty Python's Meaning of Life, covering the town in decomposed blubber bits. However, this was nothing compared to the horrific tale occurring in a small town in the UK, as Simon Pegg (Shaun) and Nick Frost (Ed) found themselves going head to (decapitated) head against a drove of undead zombies. Nick should be nominated as one of the all-time great "method" actors, considering he maintained a Brazilian wax throughout the film just to ensure his genital scratching was authentic. The film maintained its tight budget by paying its Zombie extras £1 British pound a day.
Eric has written for over a decade. Then one day he created Urbasm.com, a site for every guy.