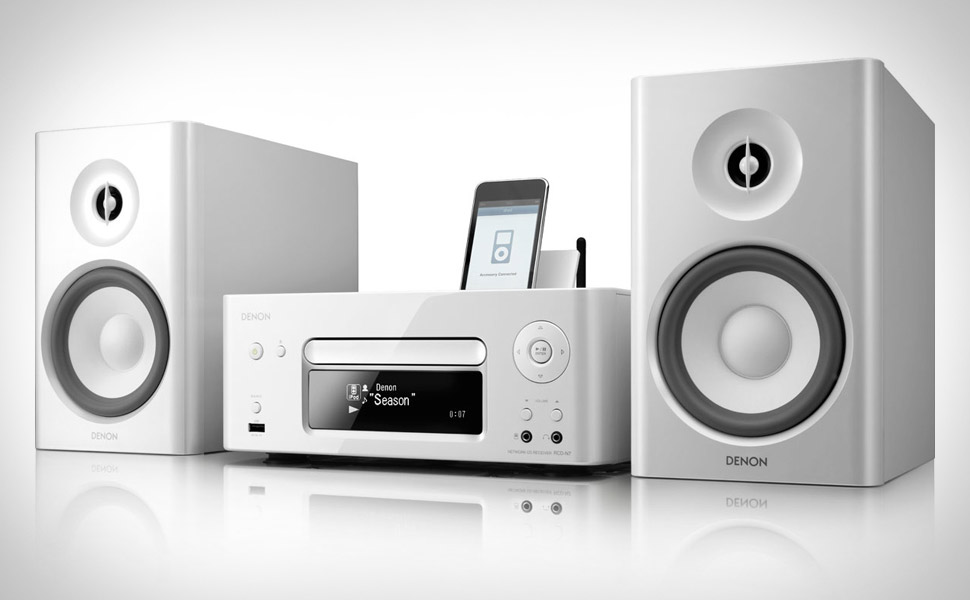 Got a pair of vintage speakers just lying around; not doing anything useful? Why not give them a buddy, in the form of an updated Denon N7 Streaming Receiver. This Denon can stream from either Pandora, Napster, or Rhapsody, using its built-in ethernet and wi-fi. It is also capable of streaming from the digitals files stored on your computer. The receiver features a 65-watt amp, and is capable of playing AM, FM, and CD. With all this capability, its docking point for your iPhone or iPod may seem a little  unnecessary–However, it will also give it a charge, so it isn't all bad.
Get it here.
If you don't have any orphan speakers, don't worry about it. Denon can hook you up with a pair of perfectly matched SC-N7's.
Get them here.
Eric has written for over a decade. Then one day he created Urbasm.com, a site for every guy.