It used to be that all you needed to give your phone life was a simple dock. However, in the real word, people have things to do, calls to make, pictures to take, and places to go (where they need a GPS to get there). Who has time to give their phone a rest on a dock. If you're the type that is always on the go, there are on the fly options to getting your phone juiced.
Anker® External Battery
 ($20 and up)


Anker has a full line of external batteries that go from the very high capacity (40 hours talk time, or 4-5 charges), to much slimmer and sleeker designs, such as the Astro Mini (pic above). The Mini is the size of a chapstick, and can extend talk time up to 8 hours, or one full charge to your iPhone. Buy it here.
Mophie Juice Pack Charging Case
 ($80)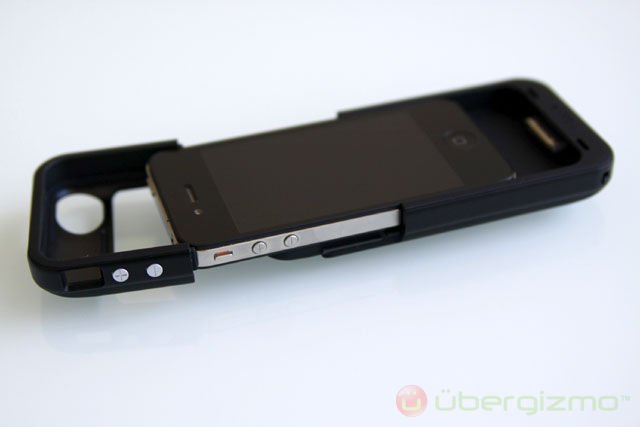 The Mophie Juice Pack protects your phone while allowing it up to 80% more juice that it was born with. These packs are thin, lightweight, affordable, and very stylish. Buy it here.
New Trent Power Rock case
 ($42)


New Trent carries their own iPhone charging case option called the Power Rock and iRock, which extends talk time up to 7 hours. They also have a line of external battery options for everything from your tablet to your laptop. Buy it here.
Solio Battery Pack and Solar Charger
($100)


Outlets are so… out of style. Seriously, sometimes an outlet is hard to find when you're out and about. The Solio Classic can juice your phone, e-reader, tablet, and even your bike lights. All it takes is a full day of sun, and you can expect to get you about 3 mobile phone recharges, or one full tank on your tablet. Buy it here.
Hekseskudd Landing Tray ($139)


When you finally get home, you can ditch that boring old dock for an upgrade like this landing tray by Hekseskudd. It features a walnut base, non-skid gel pad, and enough room for your wallet, glasses, keys, and… use your imaginations.
Eric has written for over a decade. Then one day he created Urbasm.com, a site for every guy.