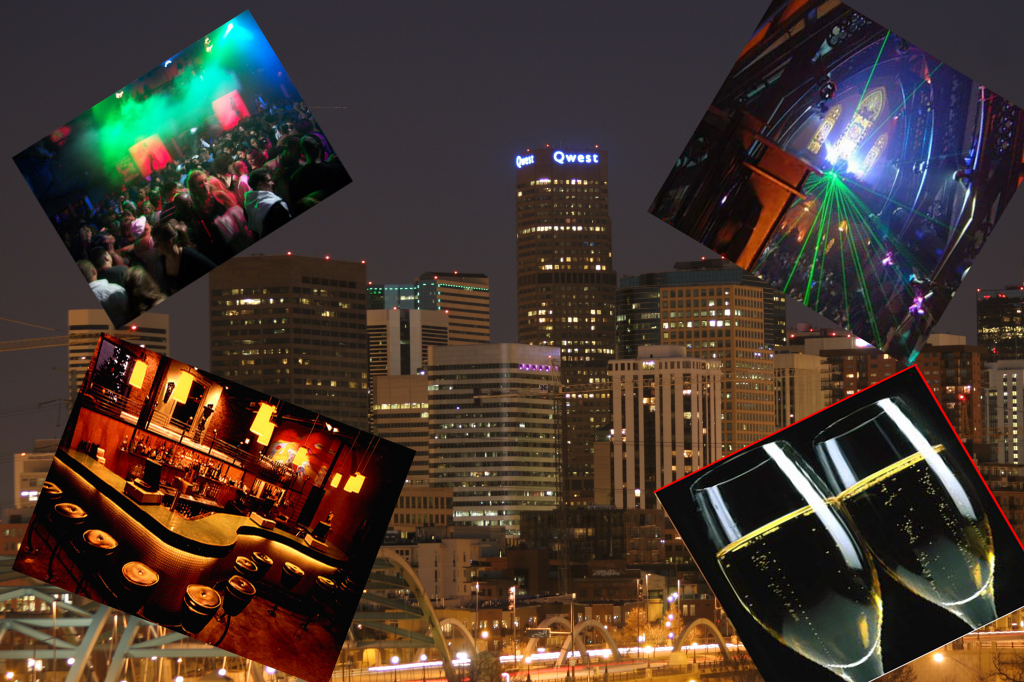 Clubbing in Denver can be a hit and miss experience. The biggest complaints from Denver nightclub goers is not having enough room to dance, the clubs are too far apart to club hop, and the parking can get a little expensive.
Thankfully, there is a bundle of night clubs that are relatively close to each other, called "Club Row." These are consider to be Denver's hottest nighttime attractions. They feature large dance areas, multiple dance floors, and separate DJ's playing different music genres. So, if you're ready to get your Night Club on… we highly recommend these fab four.
Vinyl– You simply cannot go wrong at Vinyl, with its ample dancing room and great DJ's and guest performers. The atmosphere will give flashbacks to summer nights in New York's underground scene, and the women are tight and sexy. Once you're done with this place, just two blocks down is the Church.
The Church– Structured within the beautiful architecture of (the once) sacred ground, the Church offers a unique style and method of sin. Surrounded by stained glass and traditional techno light beams, the Church has been drawing crowds for years. If wide open spaces are not what you're after, and you'd prefer somewhere quaint to get in a little public nookie with your sweetie; across from Vinyl (on Broadway) is Bar Standard.
Bar Standard– Offering great tunes and a trendy atmosphere, Bar Standard is a favorite among Denver locals. With several rooms to venture around, plenty of stairwells and quiet corners, and interesting characters to peruse and meet, this is an easy place to have a good time.
Denver would appear to shut down at 1:30 AM, after all three of these clubs close their doors, welcoming their patrons to come back the next evening. However, who says the party has to be over. Also located on Broadway is 2 AM.
2AM– Among the top "after hours" clubs in Denver is 2AM. Despite its name, the doors actually open at midnight, and the music keeps pumping until just before 5 AM. 2Am offers great music and atmosphere, and is a haven for the all-night club junky.
With all these awesome clubs located within walking distance of each other, Club Row is the only area in Denver where you can make the most of a $20 parking ticket.
Eric has written for over a decade. Then one day he created Urbasm.com, a site for every guy.