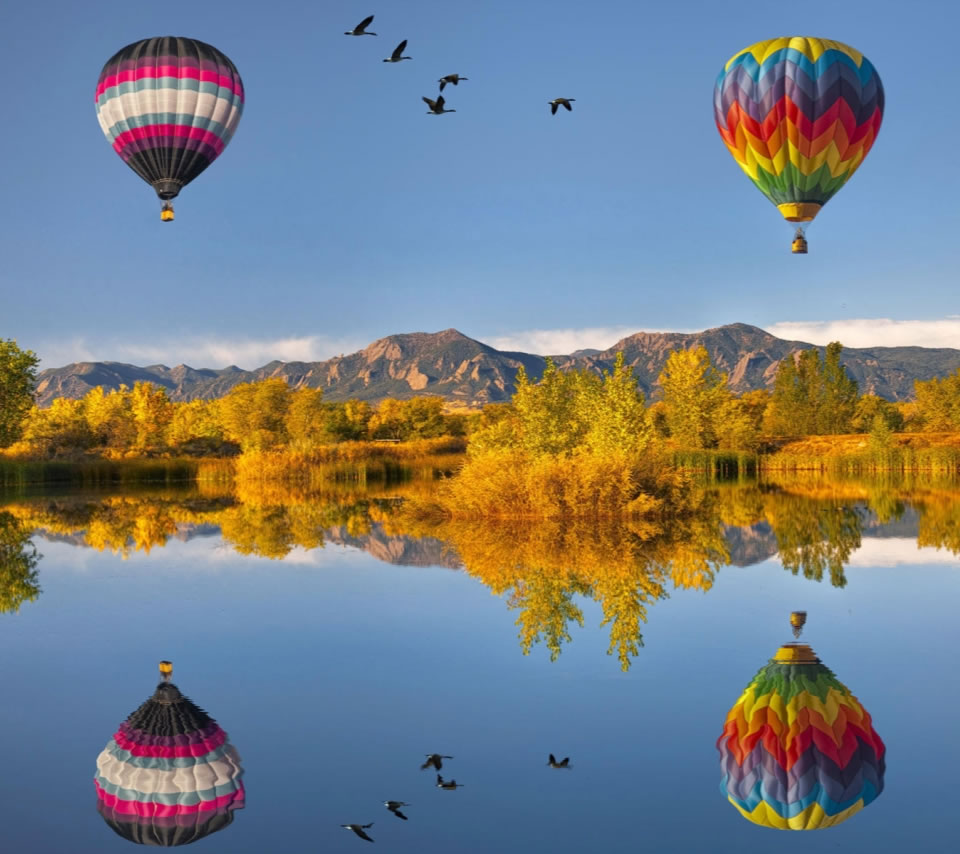 "Up, up and away-i-ay, my beautiful, my beautiful balloon…"
The birds are getting ready to chirp, the sun is peaking out, and there is no better way to see the world than in a hot air balloon. The best part is this extreme activity is something that almost anyone can enjoy with a limited amount of training, endurance and stamina, assuming of course that you do not have any major fear of heights and wide open spaces. This is what ballooning is all about, seeing the world from afar and discovering how much room is actually around once you get a few hundred feet away from all the office buildings, cars, bingo parlors, nail salons, grocery stores and Wal-Mart's. It is a whole other world up there folks; you might not even recognize it.
Ed Yost built and piloted the first balloon which took to the air in 1960 using a plastic film envelope and five plumber's pots burning kerosene to give the contraption lift off. Today's designs use nylon envelopes and propane burners that contain vaporization coils to allow the fuel to burn efficiently in most any condition. There are also clubs like the (EBAA) Experimental Balloon and Airship Association that pride themselves with new home-built versions of the classic design. These advanced designs allow for lighter gondolas (baskets), unique envelope shapes (aliens, animals, cartoon characters, etc.), technology and gadget infused burners, and an assortment of lightweight engines and propellers.
There are festivals all over the world for hot air balloon fanatics, but the top 10 in the United States are:
If one of these events is not within your local boundaries, fret not, as all you need to do is check out the (BFA) Balloon Federation of America. They offer links to schools, events, seminars, repair centers and a full membership ranging from $55 and up. For those who would like to give it a try as a passenger before looking into ownership, there are Balloon ride tours that offer a taste of the thrills of ballooning without the hassle of set up and break down. The Balloon Rides Directory is a great place to start looking for one in your area, but your local phone book should also have a wealth of resources advertising balloon tour organizations.
A balloon ride is really a once in a lifetime experience. I was fortunate to be given the gift for a birthday present some years back and the images of beauty and Mother Nature's splendor are forever etched in my memory. A single trip will probably cost you anywhere upwards of $100-plus, but if you consider that renting a limousine can be as high as $250, it is a bargain and makes a better formula for celebration for any occasion. The eyes hath no greater majesty than the beauty that awaits them when you combine the childhood dream of flying with the adult passion for living life to the extreme!
Eric has written for over a decade. Then one day he created Urbasm.com, a site for every guy.