Getting around town sometimes requires alternative modes of transportation. When you have errands to run or just want to cruise about, nothing compares to the good old bicycle.
If you're after a sturdy ride, the Trek Earl Bike might be the answer.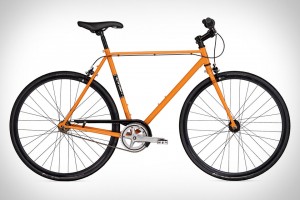 If you can't get there fast enough, the DeLorean is a stainless steel complete with belt-drive transmission, hydraulic disc brakes and 11 speeds to attempt breaking the sound barrier.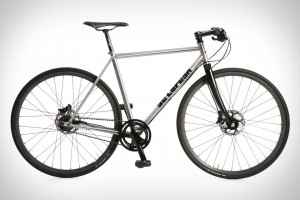 If you're concerned about lugging your wheels up and down the stairs, the Delta 7 Arantix Mountain Bike has a unique patented IsoTruss carbon fiber and Kevlar open lattice tube design that weighs in at a mere 2.74 lbs
You probably haven't heard of Paul Budnitz, but likely know the name kidrobot. The creator of toy art has now attached his name to Paul Budnitz Bicycles and created some cool designs.
For some, the Faraday Porteur Bike is just the ticket, it's an electric bike with lithium batteries cleverly hidden inside the frame, along with LED headlights and taillights.
Eric has written for over a decade. Then one day he created Urbasm.com, a site for every guy.