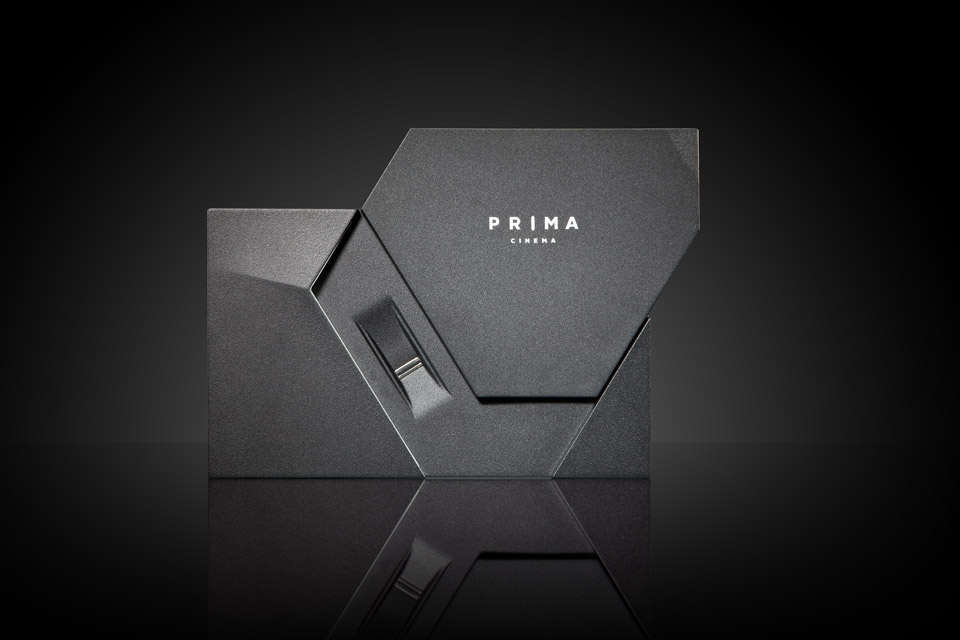 Okay, just for the sake of argument, let's say you're sitting on your couch with a hot woman, flipping through your stockpile of available media for your home theater, and she has seen everything you've got.
You: The Dark Knight Rises?
Her: Seen it.
You: Chronicle?
Her: Boring…
You: ParaNorman?
Her: Like, oh-my-God, that was so yesterday! Ever heard of Prima Cinema?
Prima Cinema was designed for the sophisticated man who does not enjoy sitting in a crowded theater, playing footsie with the person in front, elbowing the person next to him, and ignoring the sounds coming from the chubby couple at the rear. For $35,000, plus $500 per movie, a guy can enlist himself in a first-class service that brings the newest movies right to his private home theater on the first day of their release. The films are downloaded onto a mountable player, which has the clarity and sound quality (PCM or Dolby TruHD) of your Blu-ray player (only better). If you have kids or nosy friends, this system includes biometric security protection, which ensures your movie money is spent only the way you want.
Eric has written for over a decade. Then one day he created Urbasm.com, a site for every guy.