You don't have to be an audiophile to appreciate the sound quality of a really great pair of headphones. It's like you have been living in a tunnel your whole life the minute you plug in a pair of Sennheiser HD800's. The world becomes still; your ear hairs begin to dance, and each instrument takes on a life of its own, as if a separate speaker inside your brain has been dedicated to each member of the band. Introducing seven of the best damn headphones you'll ever have the pleasure to own!
For around $100, you'd be hard pressed to find anything better than the Audio-Technica ATH-M50 Professional Studio Monitor Headphones. These offer exceptional build and sound quality, and are also quite durable. Buy it here.
The Bowers and Wilkins P5 Mobile HiFi Stereo headphones ($250) are constructed of sturdy metal, leather, memory foam, and gold-plating. Neodymium magnets and Mylar diaphragms round out the features on these amazing headphones. Buy it here.
Noise canceling headphones are a hit and miss purchase, but the Bose QuietComfort 15 Acoustic Noise Canceling Headphones ($299) block out even the most subtle noise pollution in your environment. In fact, you may not even know how noisy the quietest room in your house is until you've tried a pair on. Buy it here.
The Sony MDR1R offers some of the most precise sound delivery at $300. For those who prefer headphones that cater to bass, the beat response of these headphones is spectacular. Buy it here.
Active noise canceling, custom equalizer, and a lightweight design highlight what makes the Beats Executive headphones ($300) a class act for the frequent flyer. These fold flat, are comfortable to wear for extended periods, and will look damn good while offering up all this sensible practicality! Buy it here.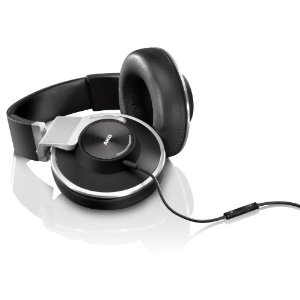 Starting with a 50-millimeter (2-inch) driver pointed at each eardrum, the AKG K551 by Harman ($330) offers big sound no matter how loud you like to turn it up. Because of their ultra tight fit, the sound leakage is minimal, which means you'll never bother the old fuddy-duddy sitting next to you. Buy it here.
If headphones were an ancient relic, Indiana Jones would eat monkey brain, dodge poisonous darts, and battle snakes (and he really hates snakes) just to lay a hand on a Sennheiser HD800. The German engineering of these headphones took seven years in the making, and if the $1500 price doesn't scare you away, these will rock your world! Buy it here.
Eric has written for over a decade. Then one day he created Urbasm.com, a site for every guy.