Waffles, bacon, fluffed marshmallow, smoked salmon, and oysters… these may sound like menu items at a Las Vegas buffet. But what we're actually talking about is a collection of some of the oddest commercial alcoholic drinks – known to man, woman, or bartender.
Taste can be a subjective thing. Ernest Hemingway was known to mix glass and absinthe into an afternoon treat he coined as Death in the Afternoon. It wasn't actually glass shards, but absinthe in a champagne glass, making this a cocktail that actually calls for certain glassware to complete the mixology. But we're not saying that enjoying anything odd makes you an oddball. But if your preferences tend to reside on either the far right or left of normal, these drinks might be just what you're weirdness has been craving.
Spirits
Oddka: Fresh Cut Grass
360 Vodka: Glazed Donuts
Absolut Vodka: Cilantro
The strangest mixed drink that I have ever enjoyed is a Spanish drink called Calimocho. This is the cheapest red wine you can buy, mixed with cola. It sounds disgusting, but is amazingly delicious. The best part is calimochos are typically enjoyed botellón style, which is basically a group of people drinking in a circle."
-Leah Little (Leah Little Travel & Fashion)
Sputnik Vodka: Basil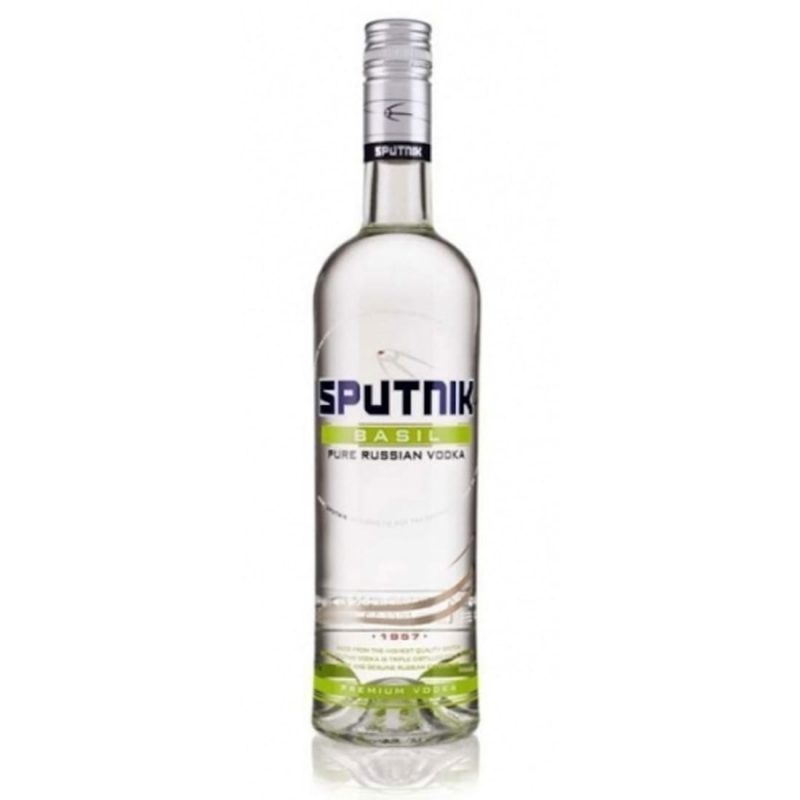 Admit that you've had a craving for bacon with vodka before – and this won't leave behind a greasy pan.
360 Vodka: Buttered Popcorn
Alaska Vodka: Smoked Salmon
I've seen so many random spirits around (smoked salmon vodka, ants flavored gin, etc), but obviously trying to avoid drinking them. I did, however, try Hoxton Gin in London, which two main botanicals are coconut and grapefruit. Not my favorite combination, especially in a gin!"
-Inka Kukkamaki, On the Sauce Again
Oddka: Wasabi
Old Fashioned Spirit: Peanut Butter and Jam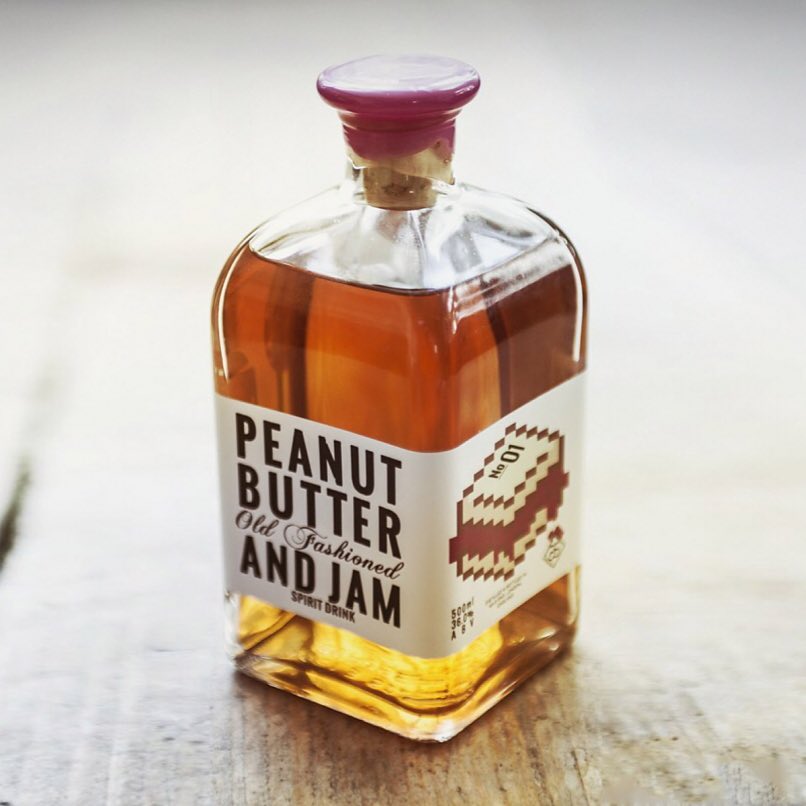 Vodka: Naga Chilli
Don't let the creepy skull dude on the label scare you away. From what we've been told from survivors this one goes down as smooth as a dip in a lava pit goosed from the fires of hell.
I was a bartender for 13 years. [I] got to a point where I would come up with one-off drinks, often. The "Rail" – was a mix of vodka, gin, rum, triple sec, splashes of bourbon, whiskey, scotch, a dowse of sour, cranberry & orange juice, some simple syrup (sometimes this was a flavor like lavender or cherry), a drop of coffee liqueur, a floater of tequila and topped it off with lemon-lime pop. It was stirred and served with an over-the-top garnish of whatever else I had in my fruit tray and I made sure to serve it with a straw where the paper around the straw was made into a swirly flourish to the straw. It kicked the crap out of any Long Island or Rum Runner – it was my 'Chili's Fajita Sizzle'."
-Joe Sirianni, Twitter
Naked Jay Vodka: Big Dill Pickle
Oddka: Electricity Flavored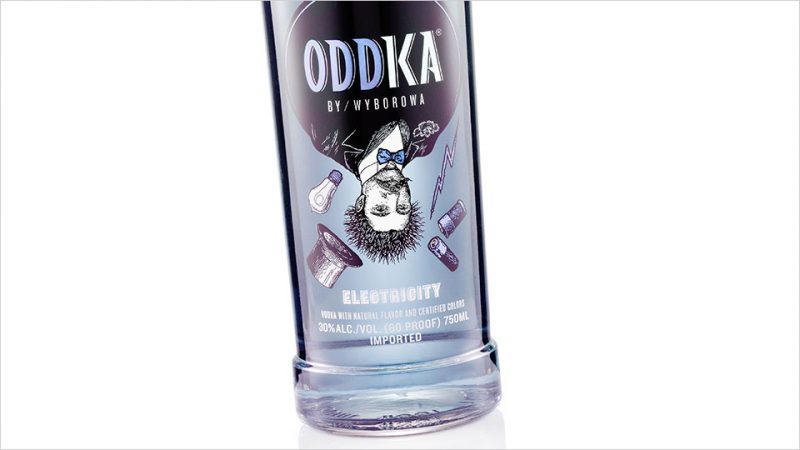 Burnt hair of the dog – it won't cure you of anything, other than your curiosity.
Skorppio Vodka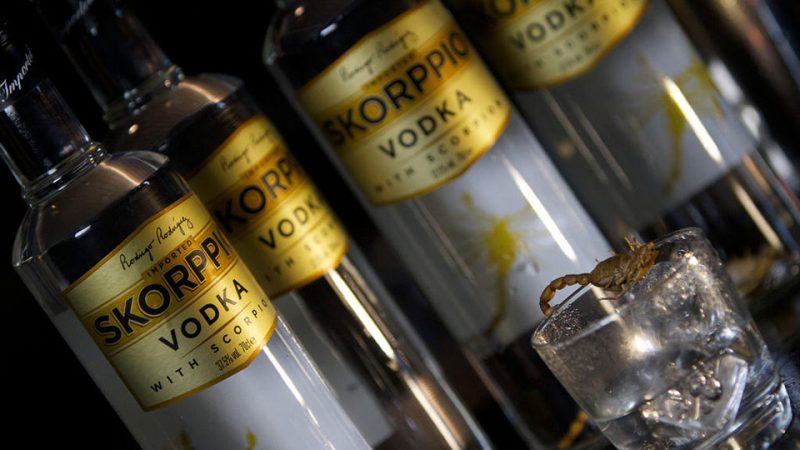 A real scorpion in every bottle.
My oddest drink was one I had in Mexico City from the Fifity Mils Bar called Ant Man Cocktail (It has ants in it)"

Ingredients: Mezcal, avocado/ant mix, white egg, hoja santa bitter, lemon grass syrup and top soda water
-Natalie, Beautiful Booze
Georgi Vodka: Waffle and Popcorn
Old Georgi boy has you covered both morning and evening. But what about in between, you ask? It's called 'Purgatory' and is legal in most states.
Purgatory Vodka: Hemp Seed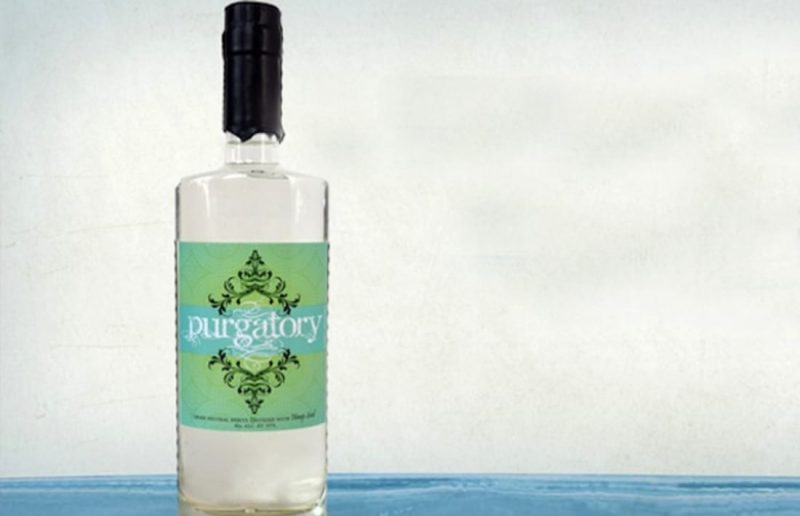 Pinnacle Vodka: Cookie Dough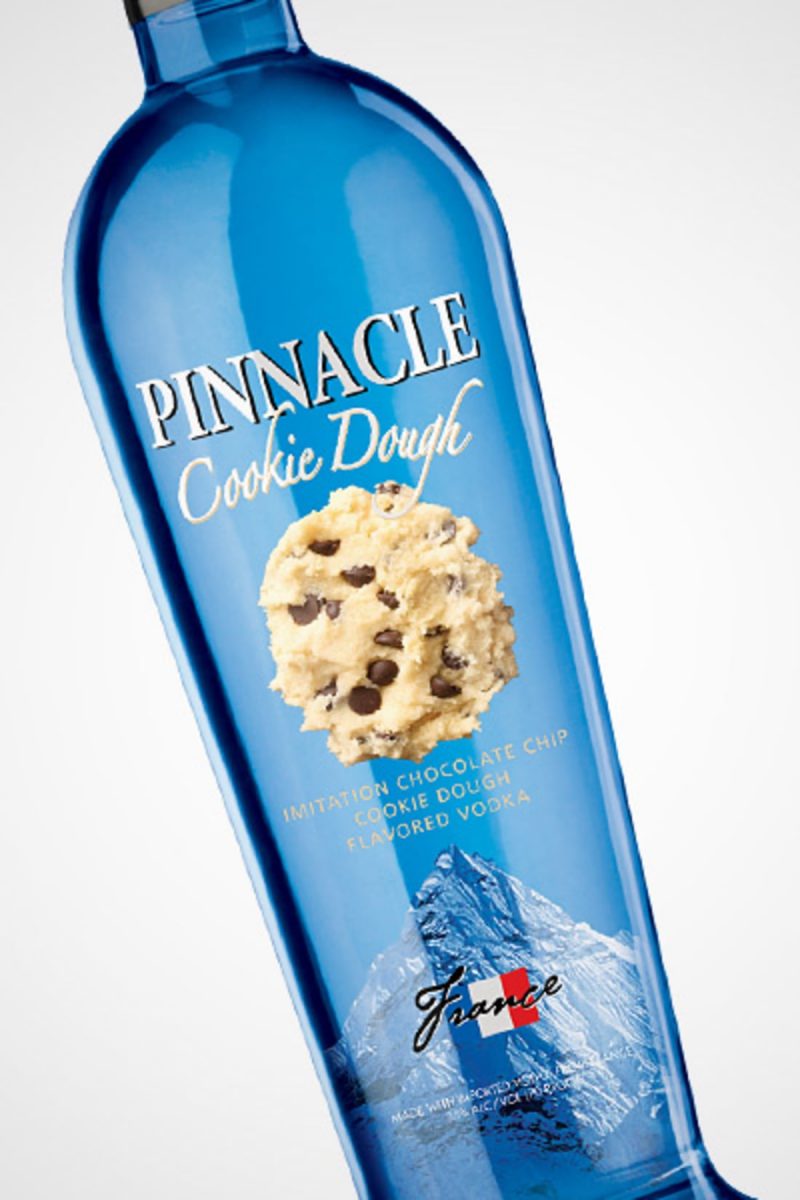 6 Times Distilled Vodka: Ginger Snap
Zubrowka Vodka: Bison Grass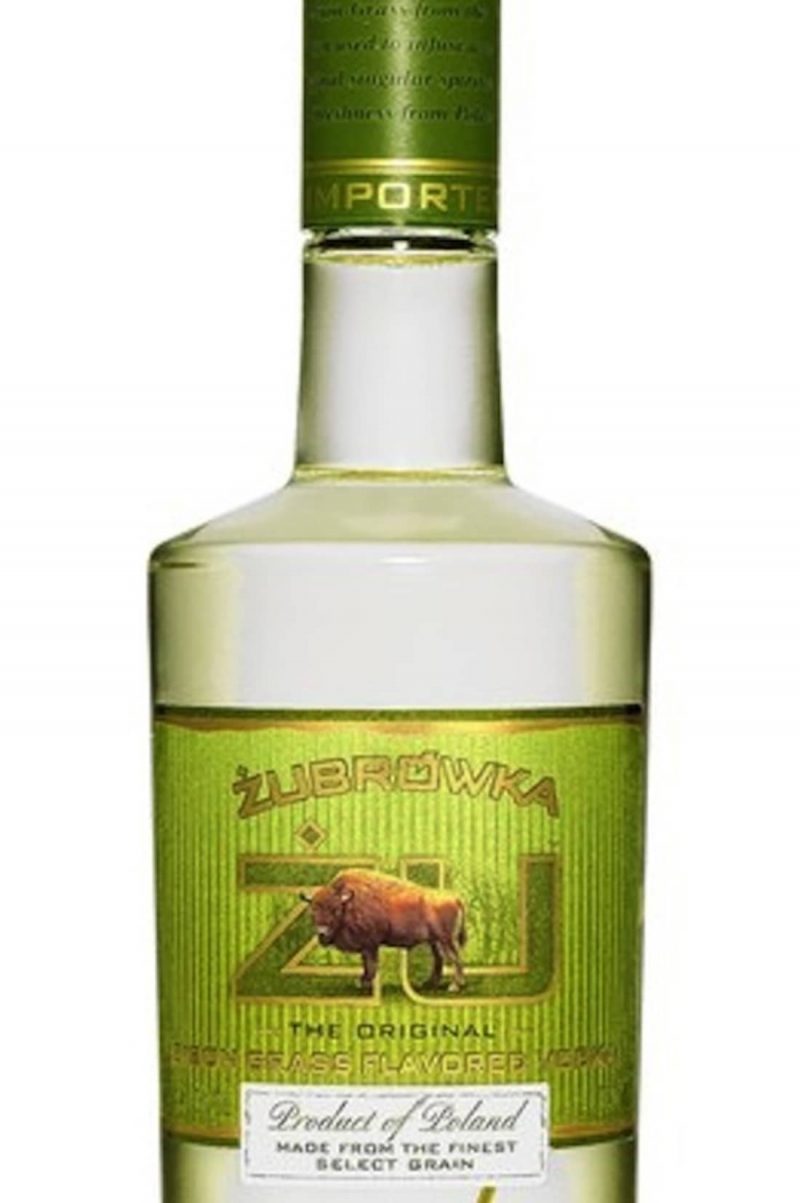 Bison grass is herby, woody, and delicious to the giant hairy beasts who dine on it. But when mixed with Vodka for human consumption, It is considered to be a light poison (but it would take a lot to kill you), it is illegal in all States, and now you probably want it even more, don't you?
Reindeer Horn Whiskey
And when we are not making alcoholic drinks out of an animal's breakfast, we find a way to make one out of their individual parts. Thankfully this one only contains antler remnants.
When we were stationed in Okinawa, whenever typhoons were predicted, we made a beeline to the liguor store and commissary and hunkered down in place with friends until the worse was over. Once, during a typhoon a GI bought a bottle of moonshine that his family made. This was mixed with grape Koolaide when we ran out of almost all the sodas. Another guest mixed some with a splash of Sprite left in a can. The end result [was] a smooth drink with a real 'kick' to it. This kick remained long after drinking. Living in a foreign country we often made do with things. Gives a whole meaning to the Air Force slogan 'Aim "High"'
-Carol Gee, VenusChronicles.net
Pinnacle Vodka: Gummy
"The gummy fruit has no place in a man's diet unless doused heavily with alcohol." – Ron Swanson
Three Olives Vodka: Bubble Gum
Remember this quirky brand of Vodka – because it is going to show up quite a few times in our list.
Square One Vodka: Organic Cucumber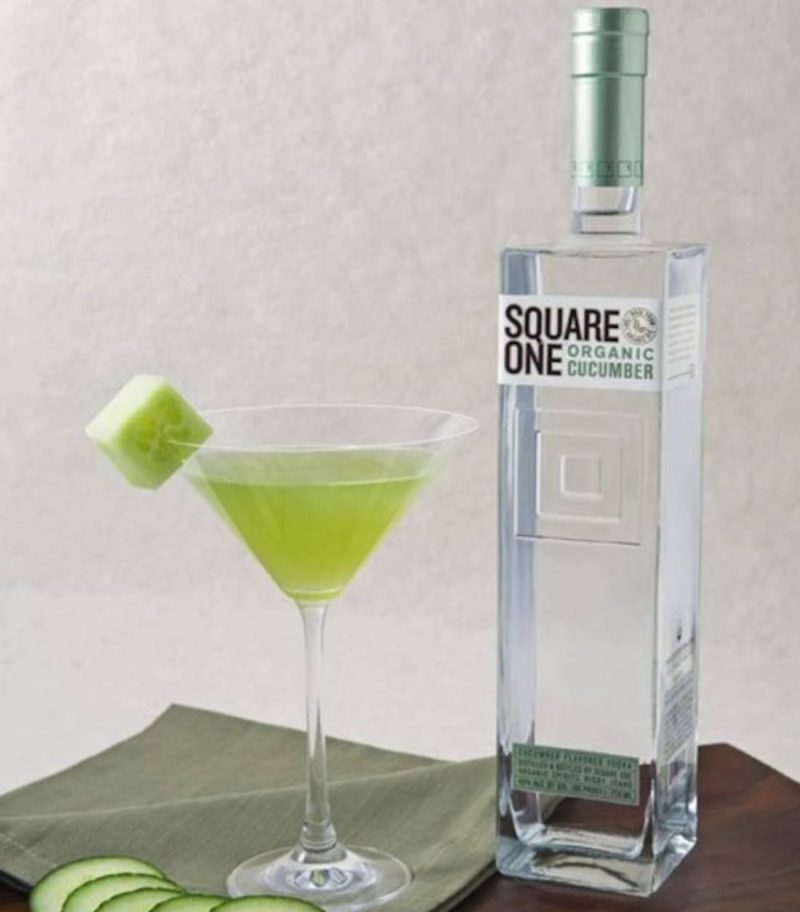 They had us at "Organic," lost us at "Cucumber," and got us back with plain old-fashioned curiosity.
I was working a private corporate event in one of the suites of a Las Vegas hotel, the gentleman who was running the party told me that he would like the same style cocktail throughout the event. The cocktail consisted of Greygoose Vodka, Sweet and Sour mix and pickle juice, over ice. After a few hours of making the strange cocktail, I had to try it. I can't say it was terrible, but if you're looking for that perfect sweet, sour and salty all in one drink, it's your drink."
California's Hangar Vodka: "Chipotle"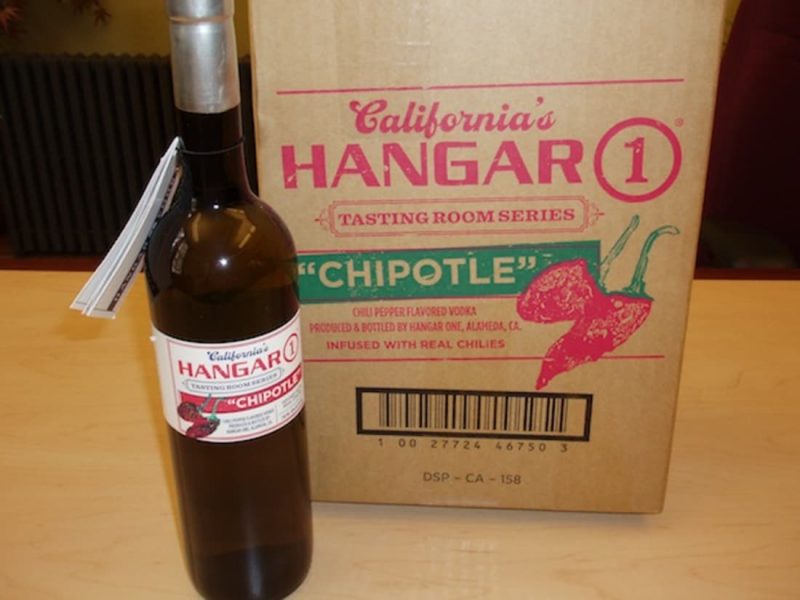 Buddhas Hand Vodka
It is pretty much just a fancy citrus fruit that tastes a lot like a lemon, but damn, it sure does look cool floating in a vodka bottle.
Three Olives Vodka: Root Beer
Smirnoff Vodka: Fluffed Marshmallow and Whipped Cream
Pinnacle Vodka: Strawberry Shortcake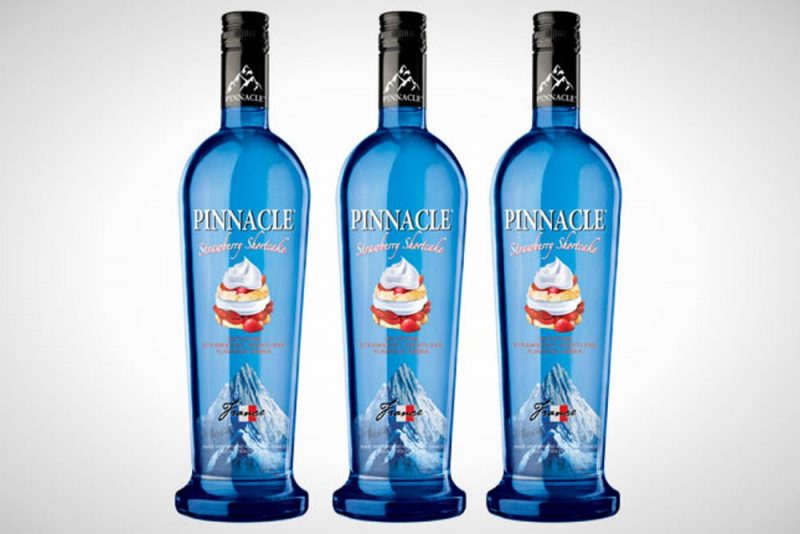 Three Olives Vodka: Loopy (Fruit Loops flavored)
See "Gummy Vodka," as Ron Swanson's rule applies here too.
Coming from Finland, I love salty liquorice, basically saltier the better. We combine Turkish peppers sweets (hard boiled black sweets filled with hot salty powder https://en.m.wikipedia.org/wiki/Tyrkisk_peber ) with vodka creating a black salty vodka, which we then drink as shots. You either love it or hate it."
-Inka Kukkamaki
Kings County Whisky: Chocolate
If you frequent neon-lighted Vegas clubs more often than Neil Patrick Harris, this may not sound too unusual, but this isn't a fluffy cocktail served with a purple umbrella. It is hell's rain (40% alcohol) splashed with natures aphrodisiac, and oh, what a pair they make!
Fireball Cinnamon Whisky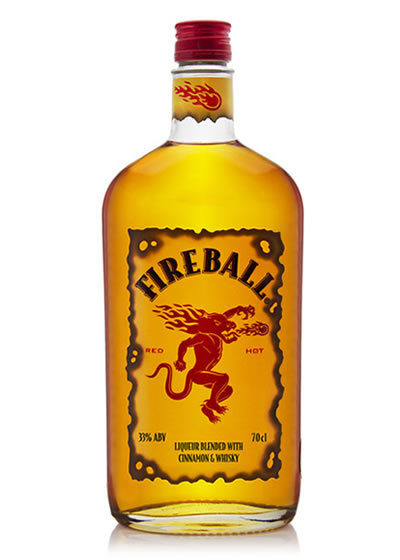 It may be an oldie, but it is also a goody!
Mama Walker's Blueberry Pancake liquor
Who'd win in a fight between Aunt Jamima and Mama Walker? Who cares, we just thought we'd make you consider that ridiculous possibility for a brief moment.
Sons of Liberty: Pumpkin Spice Flavored Whiskey
Give us Liberty, or give us… pumpkin spice? Yeah, well – it sure beats death.
Xolato Chocolate Gin
Thailand Unique Vodka: Scorpion and Spider
Yeah, yeah, we've seen a scorpion already – but check out that leggy spider.
Nikka Samurai Gold & Gold Whiskey
While not as impressive as a deadly arachnid preserved inside a bottle, this Samurai's armored bottle is deserving of a top shelf of its own.
Beer – Lager & Ale
There are three types of beer to the layman – light, dark, and slushy (okay, we're joking about that third one – or are we?). But to the educated brewmeister, there are hundreds of lager and ales, and none of these options should taste quite like any other.
But what about the brews that really hit it out of the park? And we're not just talking about with great taste, but with flavors that differentiate themselves as much as going out with a blonde versus an alien.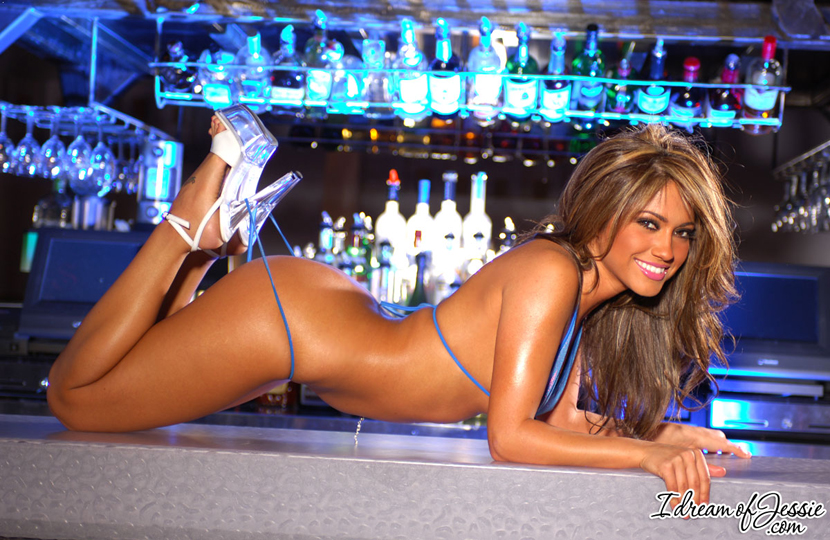 Deciding on a fine Lager should be like curating an art gallery – it all just depends on how diverse you want your tastes to be. May we suggest leaning far out to either the left (or right) with a few of these highly eclectic options.
Kelp Stout
Kelp stout by Tofino Brewing Company
Chicha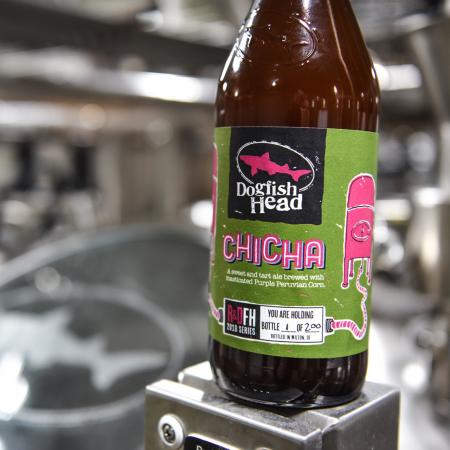 Chewed, brewed, and spat into every bottle.
Creme Brulee Beer
Southern Tier Brewing Company
Avocado Honey Ale Beer
Island Brewing Company
Bilk
Milk (and beer): it does an adult body 'some' good!
Birra Fresca Cucumber Mint IPA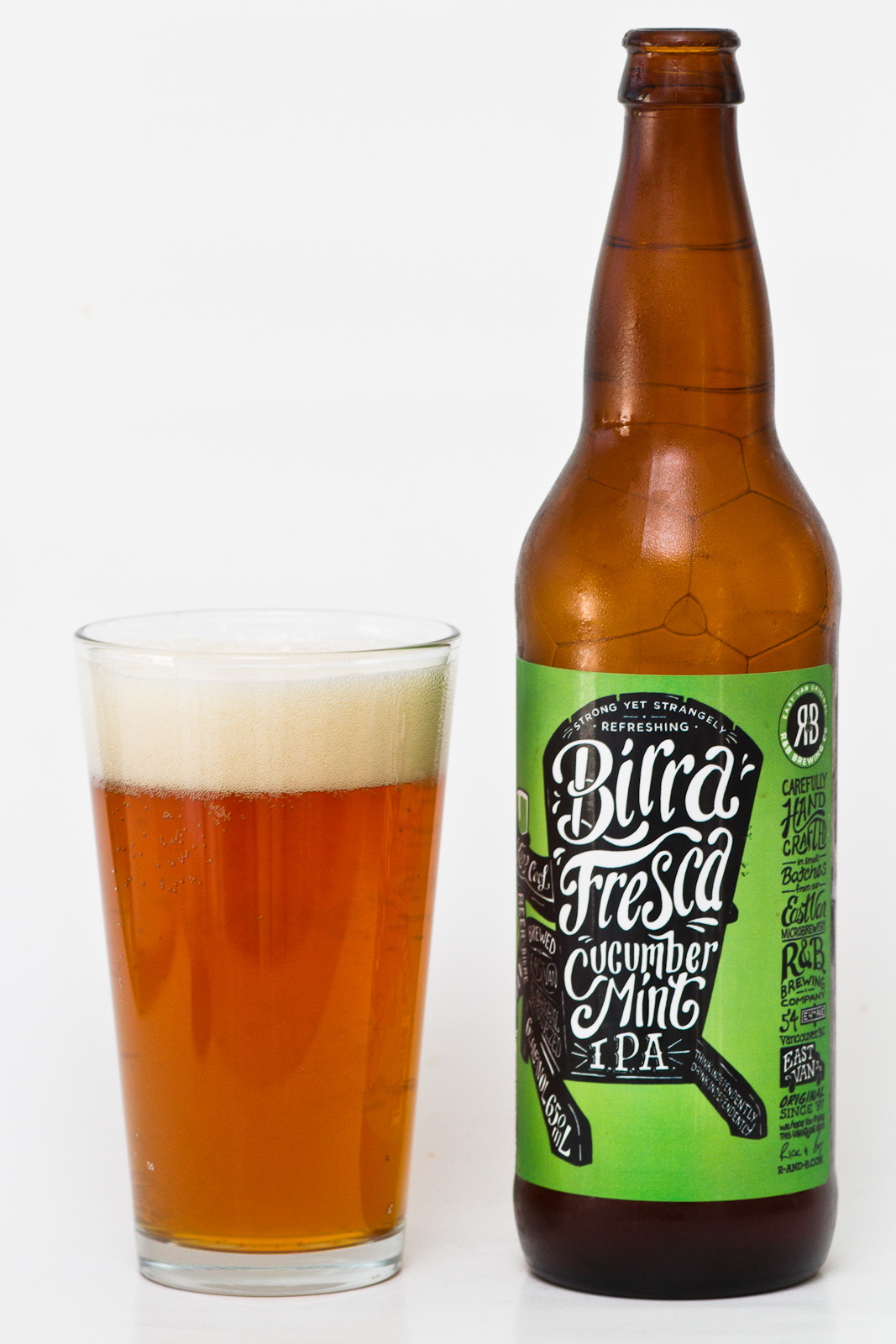 R&B Brewing Company
Mama Mia Pizza Beer
Key Lime Pie beer
Peanut Butter Chocolate Milk Stout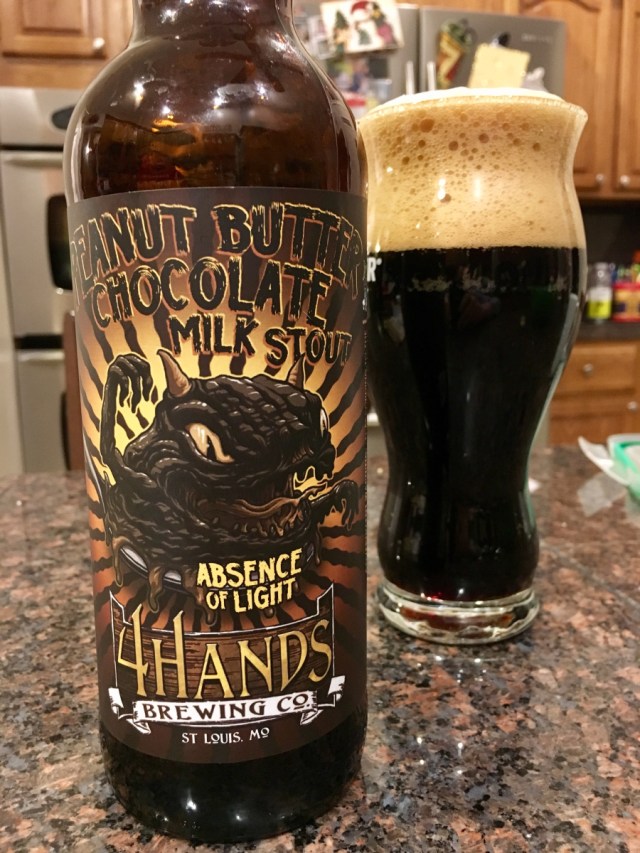 Fog Beer

Fog = Water, Water = Beer. Yup, that checks out.
Elephant Dung Beer
From poo to beer.
Mikkeller Beer Geek Brunch (Civet Poo Beer)
Civet poo makes a great cup of coffee (Kopi Luwak), but the beer…
Enso Wild Wasp Ale
This brew comes from the backside of a wasp after yeast is strategically served and ingested by them.
Mangalitsa Pig Porter
Rocky Mountain Oyster Stout
Brewing companies offer limited small-batch brews all the time, but when it comes to bull balls, they make it an "even smaller batch". Go figure.
French Toast Imperial Stout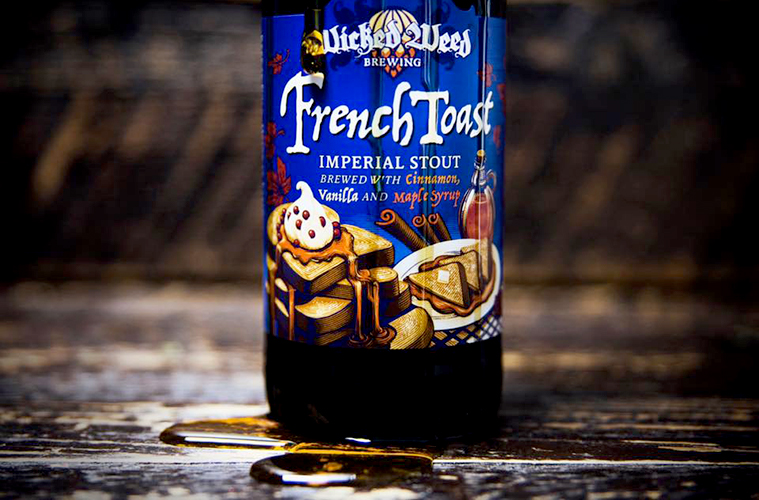 Snake Venom beer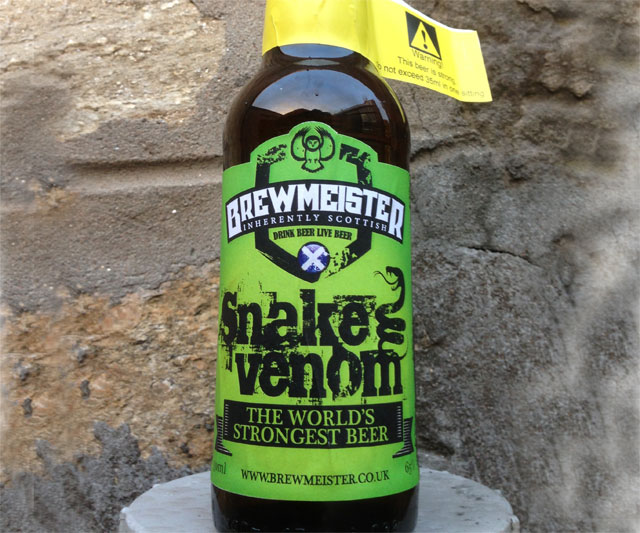 Some claim this to be the world's strongest beer, and at 21 percent alcohol, we don't doubt it.
Brewdog, 'End of History' Beer
This loaded (55% alcohol) brew was good, but it was the taxidermied bottle that made history.
Dogfish Head Noble Rot
This comes from two wine grape sources that result in a beer that has a white wine body and a smooth, tart finish. This may be the closest thing to meshing the wine world with the beer world into one happily buzzed family.
What's in a Name?
While we've shared some of the more interesting (or disgusting – to each their own) spirits and beers, we also found a number of alcoholic beverages with great names that we figured were also worth noting (and possibly adding to your collection).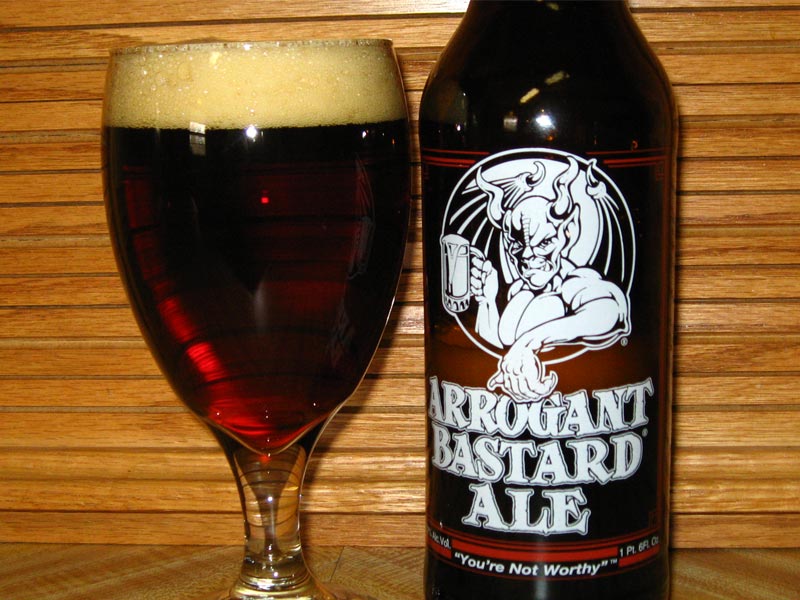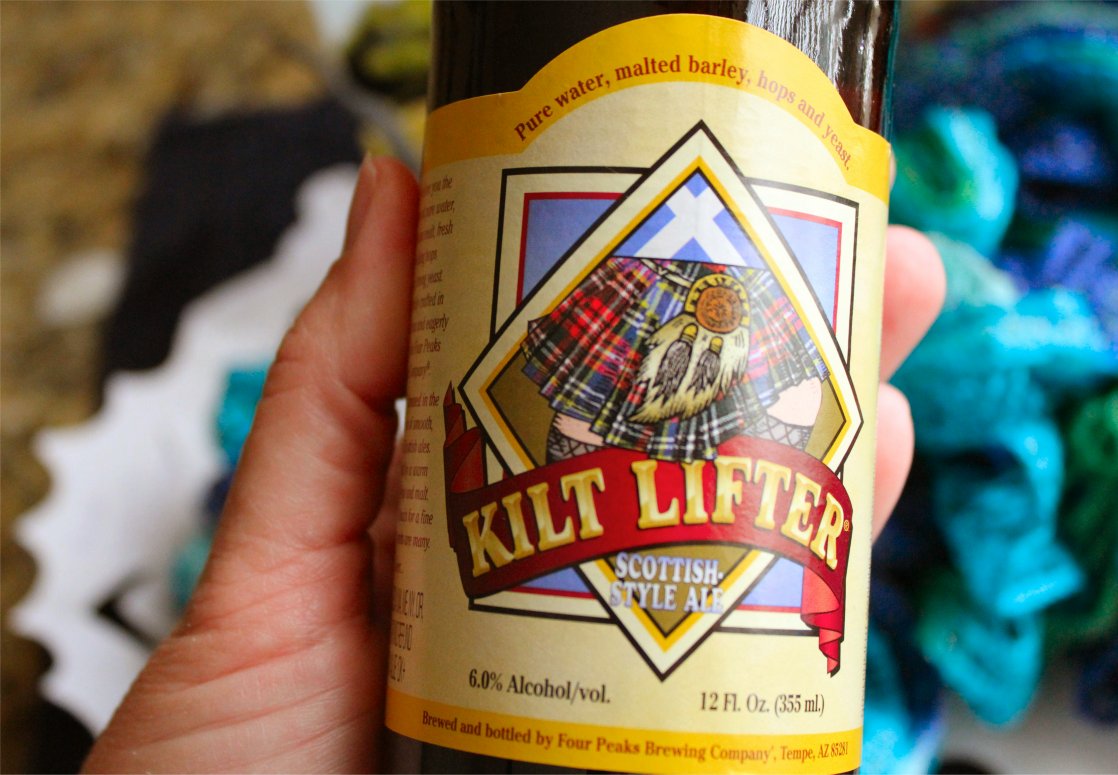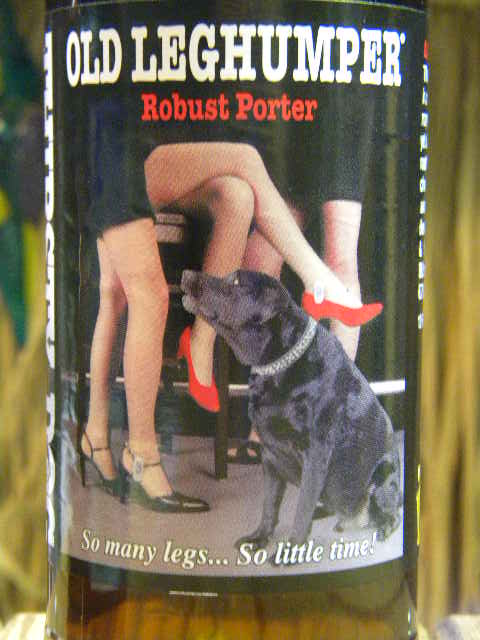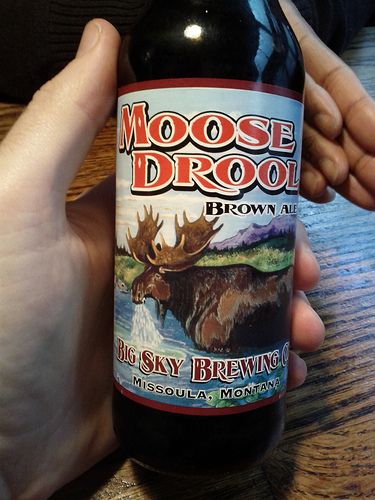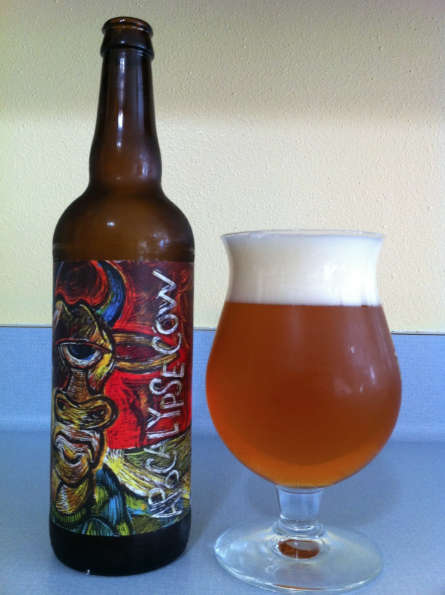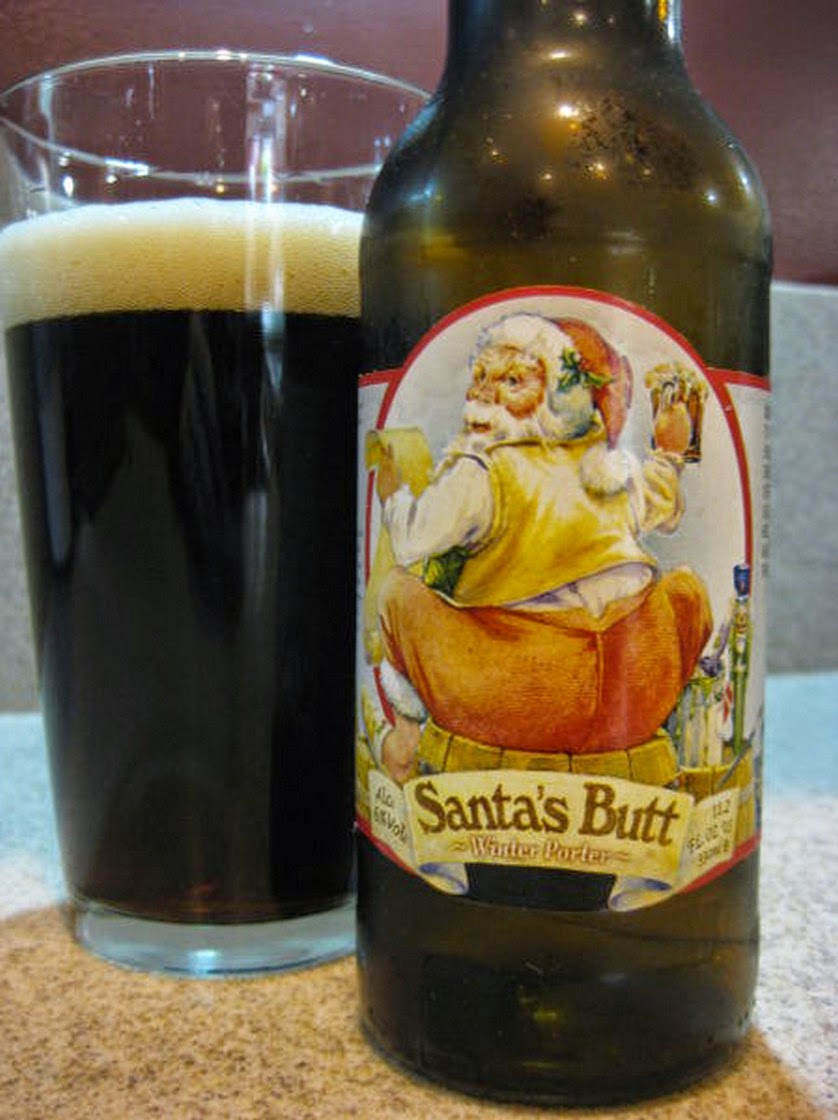 But it doesn't end there, with the countless micro-breweries concocting new craft beers all the time. Honorable mentions go to 'Moby Dick Ambergris Ale' (essentially, exotic whale vomit) from Robe Town Brewery in Australia and 'Lasoraptor' from FMR Brewing Co.
And no tribute to 'specialty' alcohols would be complete without mentioning Chang Yu's "Three-Penis Liquor".
It contains seal penis, deer penis, and Cantonese dog penis, and is believed by some to increase potency and virility in males.
Yes, the Scorpion Vodka and Rocky Mountain Oyster beer are starting to sound pretty tame about now.
More Odd Stuff
A Tribute to Bacon
Artificial Intelligence – Visions (Art) of a Dying Synthetic Brain
Amazing Products that May Never Exist
Single and sexy. Hello ladies..