We know that we've discovered a great roasted coffee when we drink it straight out of the pot and then go back for seconds within the next 20 minutes. And that has been our experience with Fire Grounds Coffee this holiday season. And how often is it that you find something you enjoy while also giving back in the process?
Not often enough.
A couple of years ago our office in Grand Lake, Colorado was kissed by the flames of the East Troublesome Fire. It was the First Responders who saved countless businesses and homes and we are truly grateful for their courage and determination, and as it turns out, so is Fire Grounds Coffee Co.
So, if an excellent cup of Joe is something that makes you happy, Fire Grounds Coffee has a fantastic selection of air-roasted, Columbian bean coffee that is earthy, nutty, and tastes great black. This is a Veteran and First Responder run business, which means that they not only know a good cup of Joe but also what it takes to keep the spirit moving long after the body had long petered out. And they have come up with some pretty creative names for their brews, including Bubba Brew (Medium Roast), Bury Up Black (Dark Roast), Rescue Roast (Light Roast), and Emergency Roast (Full City).
In addition to your own happiness (and energy), with each purchase, they make a coffee donation to first responders of all walks, including paramedics, police, and firefighters. And this is a pretty fantastic thing considering that most first responders on the frontline are expected to provide their own coffee while in the field. Don't ask us whose bright idea this was, but it is just the way it is.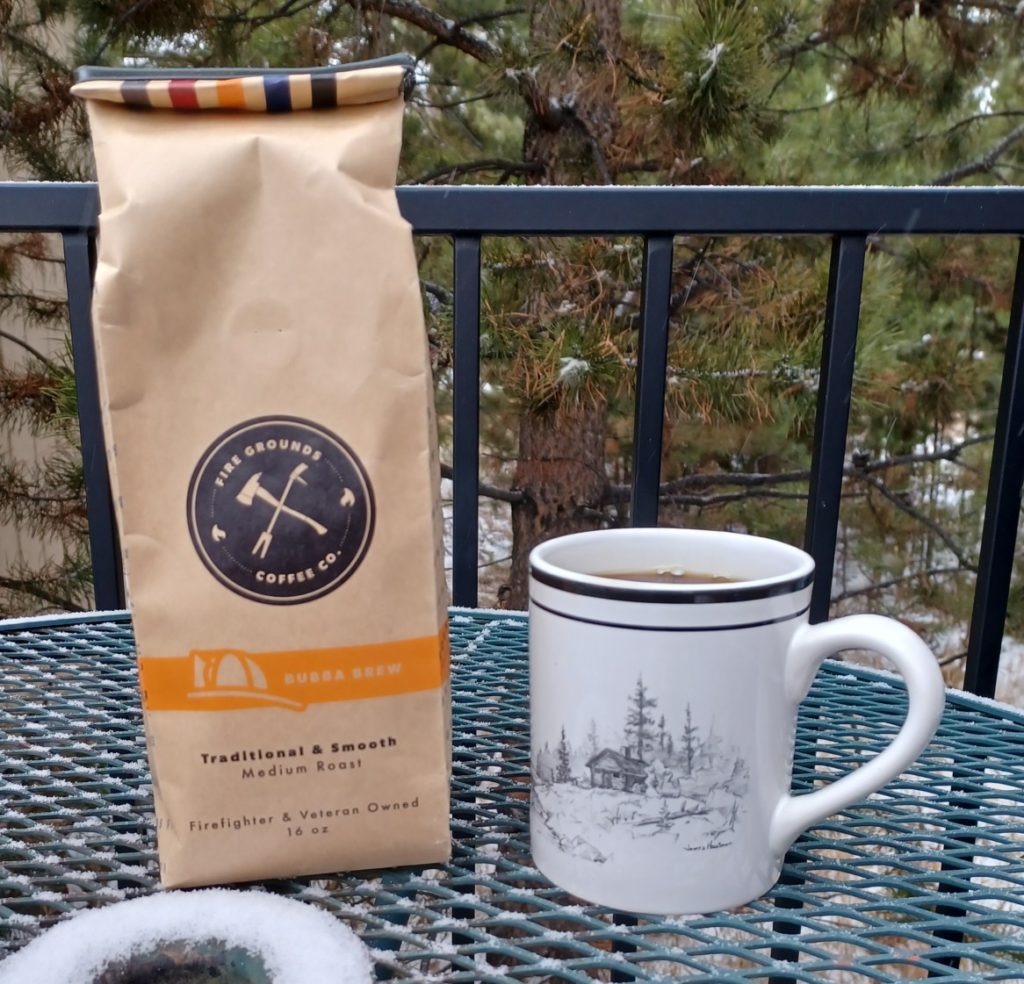 Fire Grounds Coffee Co. has already donated 1,000 pounds of coffee to these heroes, and they are committed to doing a heck of a lot more than that in the future. So, we are more than happy to offer a shoutout to this fantastic company that is not only making a big difference to our mornings but the mornings and evenings of First Responders across the nation.
These coffee bags can be conveniently purchased on Amazon, or directly from the Fire Grounds Co. website.
Urbasm occasionally receives vendor/brand sponsorship's for mentioning their products and services. And while these products may be free, our opinions are honest… and free (at least until somebody starts paying us for them)
Eric has written for over a decade. Then one day he created Urbasm.com, a site for every guy.